A man accused of stabbing a woman at a Burger King in Arkansas has been arrested.
Michael Curtis Robinson was taken into custody without incident on Monday following the stabbing in Fort Smith on Friday evening, 40/29 News reported.
Robinson is currently being held on a charge of battery in the first degree on a $100,000 bond, a spokesman for the Sebastian County Sheriff's Office confirmed to Newsweek.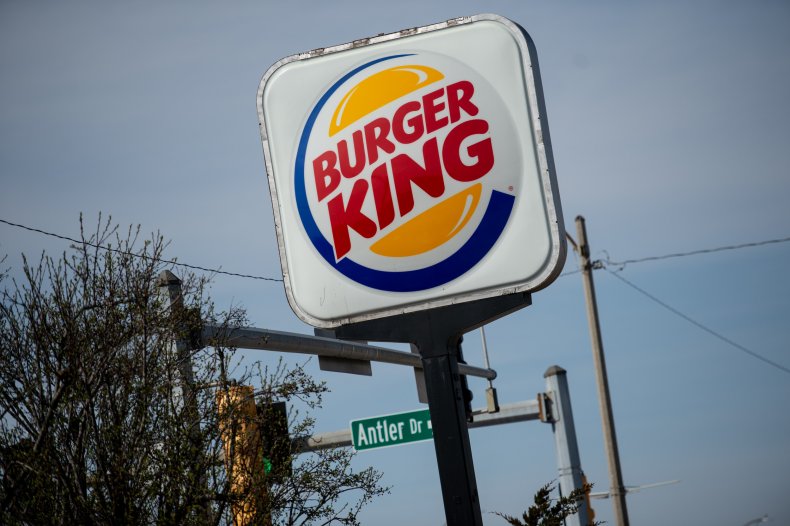 The Fort Smith Police Department said officers had responded to the fast food restaurant located in the 5000 block of Rogers Avenue.
In a news release, police said the female victim had sustained multiple stab wounds, but was responsive at the scene.
The victim, since identified as 39-year-old Kimberly Wilson, was taken to hospital, where she remained in a critical condition on Monday, according to the local news station.
In a news release on Friday, the police department said its Criminal Investigations Division had been able to identify Robinson, of Little Rock, as the suspect in the stabbing shortly after it occurred.
Police said he fled the scene in a white Nissan Altima and warned the public the he should be considered armed and dangerous.
The Arkansas Democrat-Gazette reported that a preliminary police report said officers had found Wilson on the floor of the restaurant's east entrance doors with stab wounds shortly before 7 p.m. on Friday.
According to the report, witnesses said she and Robinson had been arguing when he hit her, causing her to fall to the ground.
One witness reportedly told officers that she was not sure if Robinson was hitting Wilson or stabbing her.
Witnesses said Robinson then ran to the car and threw something at Wilson.
The Democrat-Gazette reported that paramedics said Wilson had been stabbed two or three times in the back, once in her left arm as well as in her abdomen.
Wilson reportedly told authorities while en route to the hospital that Robinson had stabbed her. However, it was not immediately clear what relationship the pair had or what had prompted the violence at the restaurant on Friday.
Fort Smith Police said an investigation into the incident remains active, and additional information will be released when it is concluded.
Robinson has a court hearing scheduled for Wednesday, online records show.
The Fort Smith Police Department and Burger King have been contacted for additional comment.
Anyone with information that could aid the police investigation is urged to call 479-709-5100.