Arkansas Man Smothered Crying Daughter Then Tried to Revive Her With Shock From Extension Cord
An Arkansas father is accused of smothering his infant daughter to stop her from crying and then using electric shocks from an extension cord to try and revive her.
Tyler Buchanan, 19, has been charged with capital murder in connection with the death of his 2-month-old daughter Paisley on June 12, according to court documents seen by Arkansas Online.
Police were called to an address in Van Buren, Arkansas, to reports of an unresponsive baby. Buchanan originally told investigators he woke up around 5:30 a.m. to give Paisley a bottle, before putting her back to sleep and later finding her not breathing.
He said he then cut off the end of a live extension cord in an attempt to resuscitate her, according to a probable cause affidavit.
Buchanan later admitted to holding the baby's head against his shoulder in order to stop her breathing because she was screaming too loud and he was trying to sleep. He also told police he smothered the girl at around 2 a.m. but did not call for help.
Emergency Services were only called around 9 a.m. when Paisley's mother awoke and saw Buchanan holding the lifeless baby. He reportedly told officers he knew what he was doing the entire time.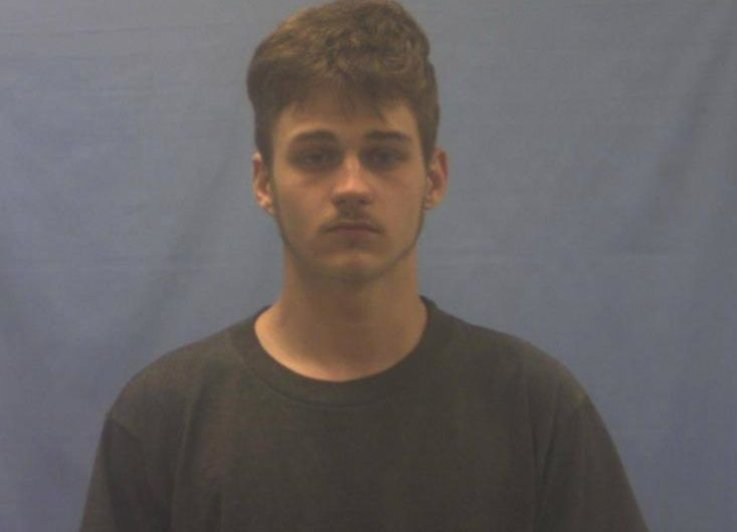 "The evidence is showing us that she was actually smothered sometime during the middle of the night," said Detective Jonathan Wear, reported KFSM.
The baby was later pronounced dead at Sparks Hospital in Van Buren.
Buchanan has since been booked into the Crawford County Detention Center without bond. He faces life in prison if convicted of the charge.
Neighbors described their shock at the news of the Paisley's death, saying Buchanan seemingly embraced being Paisley's father.
"He loved the baby… and he said the baby was a gifted baby, an advanced baby. He showed the baby off and let me play [with] and hold the baby," neighbor Tricia Dewberry told KFSM.
Money for Paisley's funeral expenses has been raised via an online fundraising campaign.
"The funeral expenses have been taken care of and we would like to thank everyone from the bottom of our hearts for the donations," a description on the GoFundMe page read.
"The mother and family will be moving to a new home soon and we would like to continue to help the family by easing the financial burden that comes with moving. Please share this and God bless!"
Arkansas Man Smothered Crying Daughter Then Tried to Revive Her With Shock From Extension Cord | U.S.