Arkansas Mom Charged With Child Endangerment After Accusations of Munchausen by Proxy
An Arkansas mother has turned herself in to police for child endangerment charges following her young son suffering through years of a mysterious illness.
Kristy Schneider, 42, has been released from the Saline County Sheriff's Department after posting $100,000 in bail Tuesday. A court date has been set for August 4, when she will face the charge of endangering the welfare of a minor in the first degree, according to a bench warrant filed Monday in Saline County Circuit Court.
Schneider had no comment for reporters who asked her outside the sheriff's department Tuesday if she had abused her son.
In 2020, a judge found that Kristy Schneider had misrepresented her son's illness and that her husband, Erik had gone along with her claims. The Schneiders were first investigated surrounding their treatment of their adopted son in 2019 when a search warrant was issued for their home. That warrant and the accompanying affidavit have been sealed.
Since then, the court records show that the Schneiders have been ruled by a judge to be unfit parents, have lost custody of their son, and have been accused of Munchausen by proxy syndrome.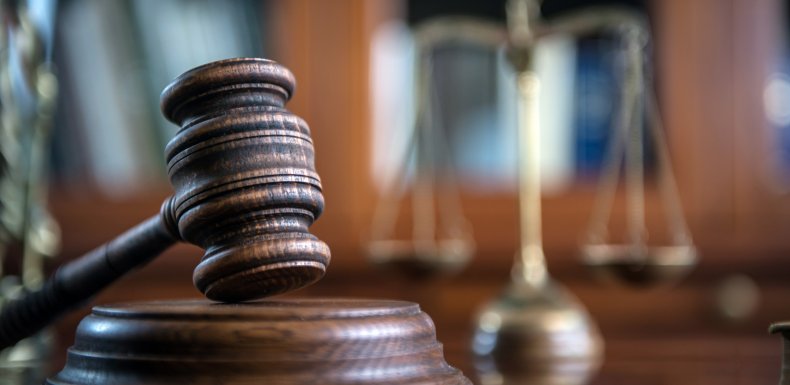 Munchausen by proxy occurs with caregivers "who intentionally harm or describe non-existent symptoms in their children to get the attention given to the family of someone who is sick," according to the Cleveland Clinic. Someone with this mental disorder often "uses the many hospitalizations as a way to earn praise from others for their devotion to the child's care."
Kristy Schneider demonstrated attention-seeking behavior around what she called her son's mysterious chromosomal disorder by keeping a now-defunct blog updating the public on his condition, as well as maintaining prolific social media accounts about him.
Six doctors provided testimony or medical records in court showing that his caregivers were neglectful or misrepresented his medical conditions to healthcare workers. One doctor said the way Kristy misrepresented her son's condition caused "substantial risk for complications."
At one point, the Schneiders sought end-of-life care for their son and arranged for multiple law enforcement agencies to line their route to the hospital in honor of him. Kristy's now-removed Facebook page posted that their son was able to come home, saying in a post that was archived by KATV: "He continues to face each day with his characteristic faith, contagious laugh, and sweet spirit, inspiring us to do the same."
Court records show that a subpoena of Kristy's Facebook activity was part of the investigation.
Child warfare hotlines, including the Arkansas Department of Human Services (DHS) received calls alleging that the Schneiders' son's condition was being misrepresented and that he was being abused.
Evidence presented in court reportedly shows that after a few days removed from the Schneiders' custody, the child was able to walk and eat on his own, after a prolonged period in a wheelchair and using a feeding tube.
Newsweek reached out to the Saline County Sheriff's Department for comment.