Arkansas Passes Its Own Religious Freedom Bill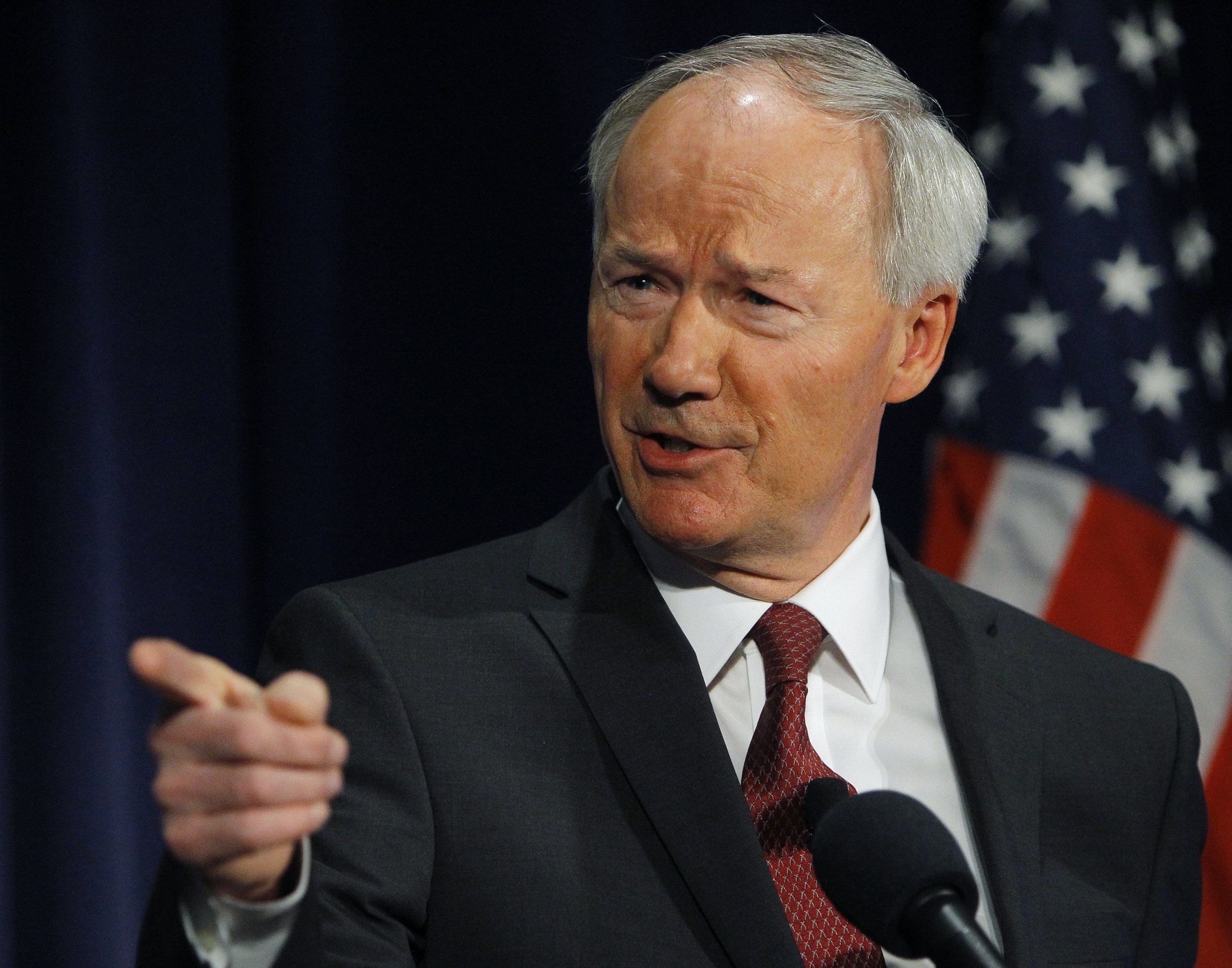 The Arkansas Legislature on Tuesday passed its own Religious Freedom Restoration Act (RFRA), which proponents say will better protect Arkansans' rights to free exercise of religion while critics say it may be used to provide legal cover for discrimination.
Arkansas's RFRA is virtually identical to the one signed into law last Thursday by Governor Mike Pence of Indiana. The Arkansas measure, called HB1228, now goes to the desk of Arkansas Governor Asa Hutchinson, who is expected to sign it into law.
"I will sign this bill as amended," Hutchinson said in a statement.
In Indiana, meanwhile, Pence has come under pressure over his state's RFRA. On Sunday, he told The Indianapolis Star he would back legislation to "clarify" that the RFRA is not meant to cover discrimination against LGBT people.
Greg Ballard, mayor of Indianapolis, Indiana's most populous city, issued an executive order yesterday telling city employees not to discriminate on the basis of sexual orientation.
In an unusual move, the language of the Arkansas bill includes a clause that declares an emergency in the state. "It is found and determined by the General Assembly of the State of Arkansas that there is not a higher protection offered by the state than the protection of a person's right to religious freedom; and this act is immediately necessary because every day that a person's right to religious freedom is threatened is a day the First Amendment of the United States Constitution is compromised," the bill reads.
It goes on, "Therefore, an emergency is declared to exist; and this act being immediately necessary for the preservation of the public peace, health, and safety shall become effective."