Arkansas Police Chief Files Lawsuit Against Police Union, Alleging Conspiracy Against Reform
Little Rock Police Chief Keith Humphrey has filed a lawsuit against the Little Rock Fraternal Order of Police (LRFOP), the local police officers' union, accusing it of conspiring against efforts to reform the police department.
Humphrey filed the lawsuit in the U.S. District Court for the Eastern District of Arkansas and named 23 defendants, including current Little Rock Police officers, LRFOP members and associates.
In Humphrey's 95-page lawsuit, he claimed that since 2000, the LRFOP has actively undermined at least one Black reform-minded police chief, Lawrence Johnson in 2002, and a Black reform-minded mayoral candidate, Frank Scott in 2018. Humphrey also said the LRFOP had endorsed police chief and mayoral candidates and who opposed and rolled back police reforms.
When Johnson was sworn in as chief in 2000, he attempted to reform the office by making the citizen complaint process against police more accessible and less intimidating, encouraging women and people of color to apply for departmental leadership positions and providing more accountability oversight to the department's Internal Affairs Division, the lawsuit states.
Humphrey's lawsuit alleged that the predominantly white LRFOP had continually opposed Johnson by holding a no-confidence vote against Johnson in February 2002, alleging that he discriminated against white officers in promotion and transfer decisions. Humphrey said the LRFOP also posted a billboard along state highways that read, "The Little Rock Police Department is in Need of New Leadership" during Johnson's tenure.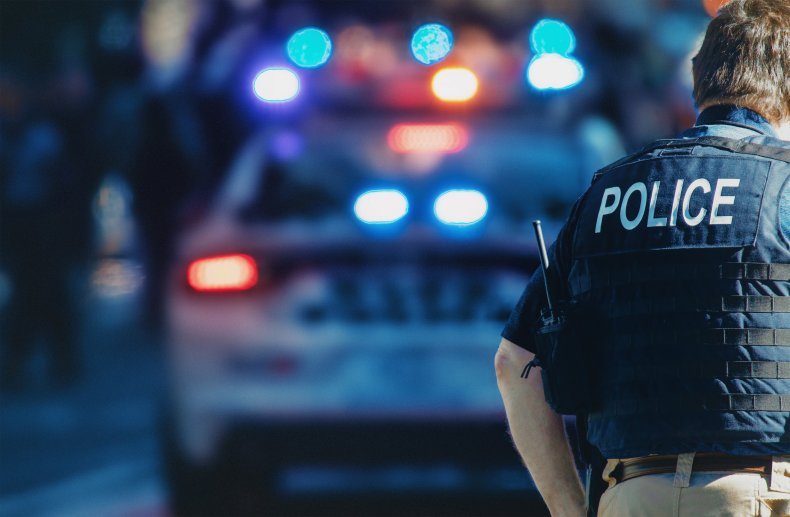 Humphrey's lawsuit also claimed that the LRFOP made "race-tinged smear(s)" against Scott on Facebook during his 2018 election campaign, trying to paint him as a criminal.
At the time, Scott's mayoral platform specifically sought to revise the police department's policy on "no-knock" warrants, create independent citizen review of all police-involved shootings and conduct a thorough study of the department's general practices, Humphrey stated in the lawsuit.
After Scott became mayor, Humphrey was sworn in as police chief on March 21, 2019, and began trying to implement Scott's reforms. However, since April 2020, five officers have filed lawsuits accusing Humphrey of sexual harassment, abuse of power and retaliation, according to Humphrey's court filing.
Speaking about his lawsuit at a press conference on Wednesday, Humphrey said, "This is for the men and women of this city that believe in me, that believe in this city ... and want to hold police officers accountable." He also said that God had told him it was time to respond to the lawsuits and his other critics, according to The Arkansas Times.
In response to his lawsuit, the LRFOP issued a statement that read in part, "We intend to vigorously defend our LRFOP members against all allegations and stand by the record of selfless community service of the law enforcement officers named in the suit as well as our organization itself, which has been a fixture in the Little Rock Community."
The union's statement promised to release more information in the coming days.
Newsweek reached out to Humphrey for comment.