Nike T-Shirt Mugshots: Sheriff's Office Forced Inmates to Take Political Pics, Will 'Rectify' Shaming
An Arkansas sheriff has come under fire for turning jailed inmates' mugshots into alleged political ploys when deputies photographed them dressed in Nike swoosh-labeled T-shirts.
The effort appears to be an overt dig at sidelined quarterback activist Colin Kaepernick, who signed a controversial deal with the shoe giant and appeared in September in video and print ads with the slogan, "Believe in something. Even if it means sacrificing everything."
Union County Sheriff Ricky Roberts and other staff members were unavailable to respond to the allegations, despite numerous attempts by Newsweek on Thursday to reach them.
"We are not, and will not, be influenced by current political and social debates in the media," Roberts wrote in a released statement that was first published by Fox 16. "This shirt is not only in use now, but has also been for several months prior. We have taken steps to rectify this issue and insure [sic] that this will never happen again."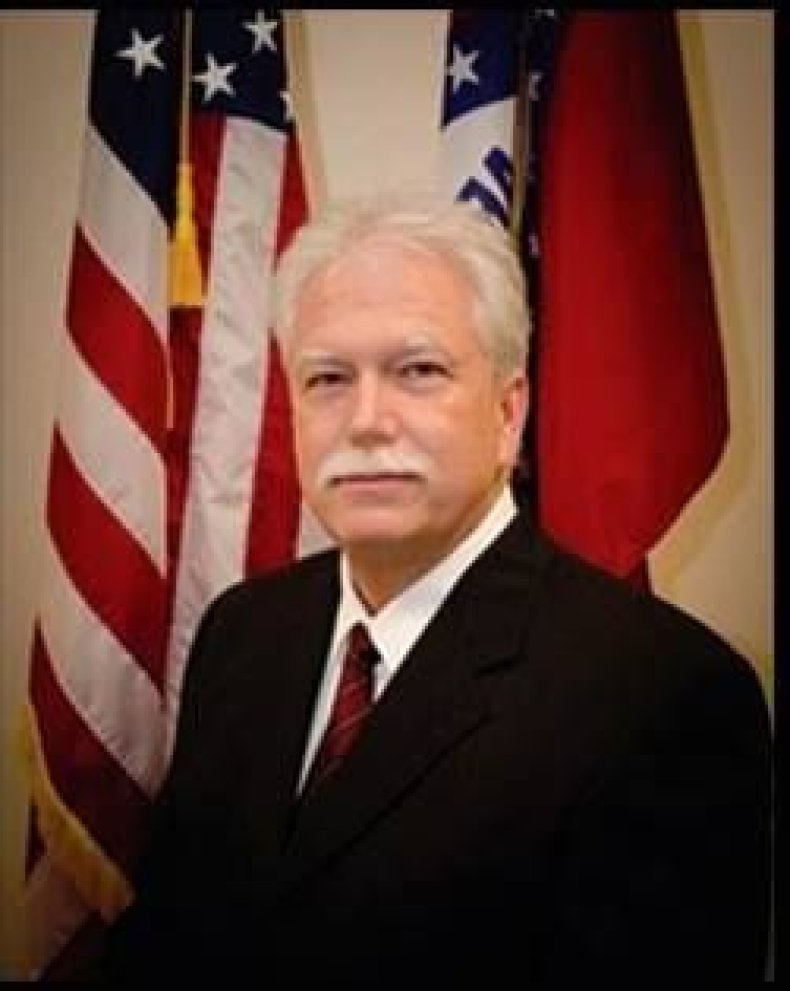 When Newsweek reached out to Union County Sheriff's Office seeking both a confirmation and clarification of the statement—we were informed by two officials (including a captain) that the statement was accurate.
All mugshot images appeared to have been scrubbed from Union County Sheriff's Jail Roster, where the words "no photo" appeared in a left column aside to inmate underlined names.
Roberts's statement comes after he was accused (without being name) on social media for condoning the practice.
"The Sheriff in Union County, Arkansas, is putting Nike t-shirts on people they arrest and making them wear them during mugshots," tweeted Shaun King over a dozen inmates clad in black Nike short-sleeved shirts with white logos. He called the practice "disgusting" and added that his source informed him the sheriff's intent was to "mock Nike and Colin Kaepernick."
It's unclear how long the mugshots have been incorporating the shirts, but a Union County Sheriff's Office official told Newsweek the practice has been in place for months.
"They've been doing the T-shirts since June," the official said.
Asked if the practice will continue, the official replied, "Doubtful."
Kaepernick, once a promising starting NFL quarterback, became known for his off-field protest. He began kneeling in 2016 pre-season as a sign of protest against police brutality as the Black Lives Matter movement was growing in stature.