On Friday morning, Arkansas County Sheriff Todd Wright resigned from his position following the circulation of a five-minute audio recording in which he used the n-word, an anti-Black racial slur, nine times to describe a Black employee of a Piggly Wiggly grocery store.
In the recording, Wright, upset that the woman he was was with had spoken to the Black male employee, calls her a "[n-word] lover" and refers to the man as a "f*cking Black-ass [n-word]."
When the woman in the recording says she didn't think it was a big deal, Wright responds, "It f*cking is a big f*cking deal. When people f*cking see me and see you talking to a f*cking [n-word.]"
Wright apologized for the video in a May 28 Facebook post in which he said, "To all I have offended or hurt, I send my sincere apologies and will pray for my enemies."
He initially refused to resign and insisted that he is not racist, even after the mother and aunt of the grocery store employee spoke out about the recording.
His use of the racist slur especially raised concerns since the county Wright worked for is 25 percent Black, according to data from the U.S. Census Bureau.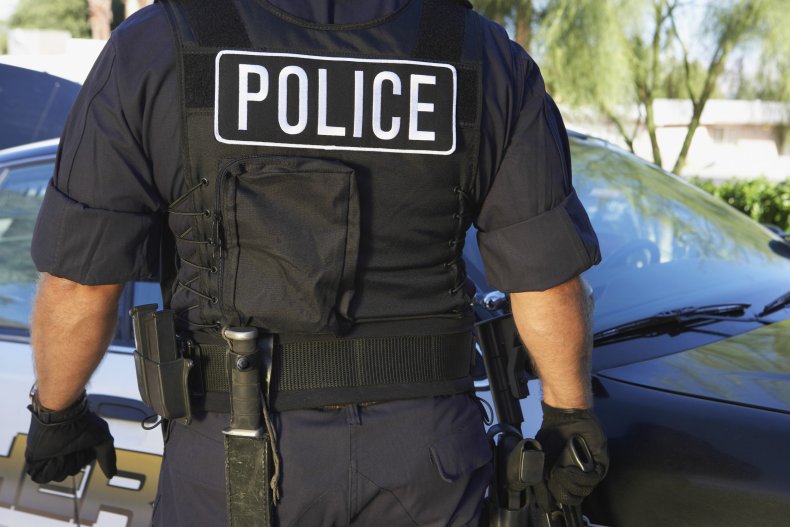 But when the recording began circulating again on Wednesday evening, Arkansas County Judge Eddie Best and several Justices of the Peace were disturbed by the recording and called a special meeting Friday morning to discuss Wright's possible resignation.
The court voted unanimously for Wright to resign. Wright asked if he could have an additional month to set his personal affairs in order while looking for a new job. The court granted him to receive pay until September 30, but he won't serve as an active law enforcement officer during that time.
Chief Deputy Randy Bateman will take Wright's duties until a new sheriff is appointed or voted in through a special election, according to The Stuttgart Daily Leader.
Newsweek contacted the Arkansas County Sheriff's Department for comment.
The n-word is considered possibly the most offensive racial slur in the English language because of its long historical interconnection with slavery, racism and anti-Black politics and media throughout U.S. history. Though many past presidents and famous authors used the word, but it is generally considered inadvisable for all but Black people to use.
James Braxton Peterson, Director of Africana Studies and Associate Professor of English at Lehigh University, told Huck magazine, "The power of the N-word comes not only from its historical usage but from Black folk reclaiming the word and trying to divest it of its racialized power and reinvest it with Black vernacular power."
"The premise that you would use language directed against you and turn it around and use it for yourself is a very powerful and subversive tool," Peterson said.