Arkansas Woman Dies As 911 Operator Mocks Her: "Don't Know Why You're Freaking Out"
Debbie Stevens was out delivering newspapers in Fort Smith, Arkansas when floodwaters in the riverfront town swept up her car. A distraught Stevens called 911 for help.
Instead of receiving help, she was mocked by the 911 operator, who told a panicked Stevens "You're not going to die. I don't know why you're freaking out" as water slowly filled her car. Stevens later drowned.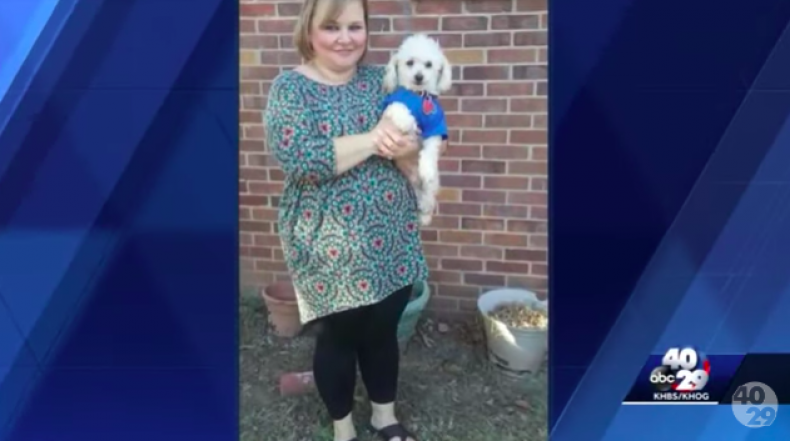 Police released audio of the disturbing 911 call Friday but not the name of the dispatcher. Stevens can be heard pleading for help, repeatedly saying, "Please help me. I don't wanna die."
The 911 dispatcher replied to Stevens in a mocking tone, flippantly telling her authorities will get there when they get there.
Dispatcher: "You're not going to die. I don't know why you're freaking out. It's OK. I know the water level is high."
Stevens: "I'm scared. I'm sorry."
Dispatcher: "I understand that, but you freaking out — doing nothing but losing your oxygen up in there, so calm down."
Stevens: "When are they going to be here?"
Dispatcher: "As soon as they get there."
At one point the 911 operator berates Stevens for driving into the water.
Stevens: "I'm scared. I've never had anything like this happen to me before."
Dispatcher: "This will teach you next time don't drive in the water."
Stevens: "Couldn't see it, ma'am. I'm sorry, or I wouldn't have."
Dispatcher: "I don't see how you didn't see it. You had to go right over it, so."
The full audio of the 911 call and police bodycam footage can be viewed in the video below, but a warning to readers, some might find it disturbing.
Authorities responded to the scene 12 minutes after Stevens first called 911, but because of the floodwaters, it took more than an hour for anybody to reach Stevens' vehicle. By the time police and firefighters were able to secure the car, Stevens had drowned.
Forth Smith Interim Police Chief Danny Baker said he understood the angered reactions to how the 911 operator treated Stevens in her dying moments. Baker said the dispatcher had given two weeks notice and that Stevens' phone call for help came during the dispatcher's last shift.
"I understand that listening to a person going through the panic that Ms. Stevens was in those final moments of her life, we would all hope that we would get a little bit better response than perhaps she was given," Baker told KHBS after the 911 call was released. "I don't want us interacting with anyone in that way, whether it's a life and death situation or not."
When asked why Stevens' call wasn't elevated, which would have put in place a certain set of procedures, Baker said the dispatcher likely wasn't aware of the severity of the situation. Baker told KHBS there's an ongoing investigation into the dispatcher's behavior, but then went on to say the 911 operator did nothing wrong.
"She did nothing criminally wrong. I'm not even going to go so far as saying she violated policy," Baker told KHBS.
"I am heartbroken for this tragic loss of life and my prayers are with Debra's family and friends," Baker said in a statement released to the media. "All of our first responders who attempted to save Ms. Stevens are distraught over the outcome. For every one of us, saving lives is at the very core of who we are and why we do what we do."
Stevens was 47-years-old at the time of her death. She was called a "model of being servant" by friend Neal Martin.
"She was a hardworking woman who was very dedicated to her job; she would deliver in the snow and ice when almost no one else would," Latonya Stolz told Times Record. "This goes to show just how dedicated to her job and to pleasing others she was."