Arkansas Woman Says She Murdered Her Husband Because He Bought Pornography
A woman has been arrested on suspicion of murdering her husband after she caught him buying pornography.
Patricia Hill, 69, of Jefferson County, Arkansas, has been charged with the capital murder of her husband, 65-year-old Frank Hill, after calling 911 to tell emergency services she had shot him on July 28.
When deputies from the Jefferson County's Metropolitan Emergency Communications Association (MEAC) arrived at the scene, they found Patricia Hill standing in her front yard waiting for them.
She was detained until investigators arrived, while the body of Frank Hill was found on the floor inside a utility shed located on the property. He appeared to have suffered at least two gunshots wounds to the upper and lower body, the Jefferson County Sheriff's Office said in a statement.
He was pronounced dead at the scene after Paramedics from the Emergency Ambulance Services, Incorporated (EASI) were called.
Patricia Hill was taken taken into police custody for questioning. "Patricia Hill was transported by our criminal investigators to the Jefferson County Sheriff's Office, where a custodial interview was conducted after investigators advised Mrs Hill of her constitutional rights," said Major Lafayette Woods. "Mrs Hill waived her rights and agreed to speak with investigators."
During the interview, Patricia Hill said she confronted her husband in the shed after she "disagreed with her husband's purchase of video pornography via the television guide, which she cancelled upon discovering the purchase but Mr Hill managed to place a subsequent order," according to Woods.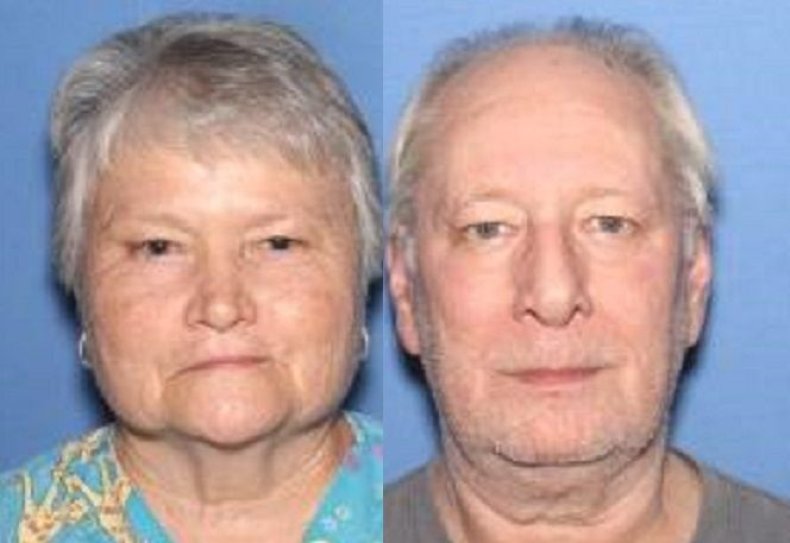 After her husband refused to leave when she asked, Patricia Hill went back inside the home to arm herself with a .22 caliber pistol. She then returned to the shed and allegedly shot him in the leg and head.
"Immediately following the shooting, Mrs Hill stated that she returned inside the residence, where she returned the weapon and called 911 to report the shooting," Woods added.
During the interview with detectives from the Sheriff's Office, Patricia Hill confirmed that that there had never been any physical altercations between her and her husband prior to the night of the shooting.
She is currently being held at the W.C. "Dub" Brassell Adult Detention Center without bond on felony probable cause for capital murder in connection with the shooting death of her husband. She will remain in custody pending the first court appearance to face the charges.