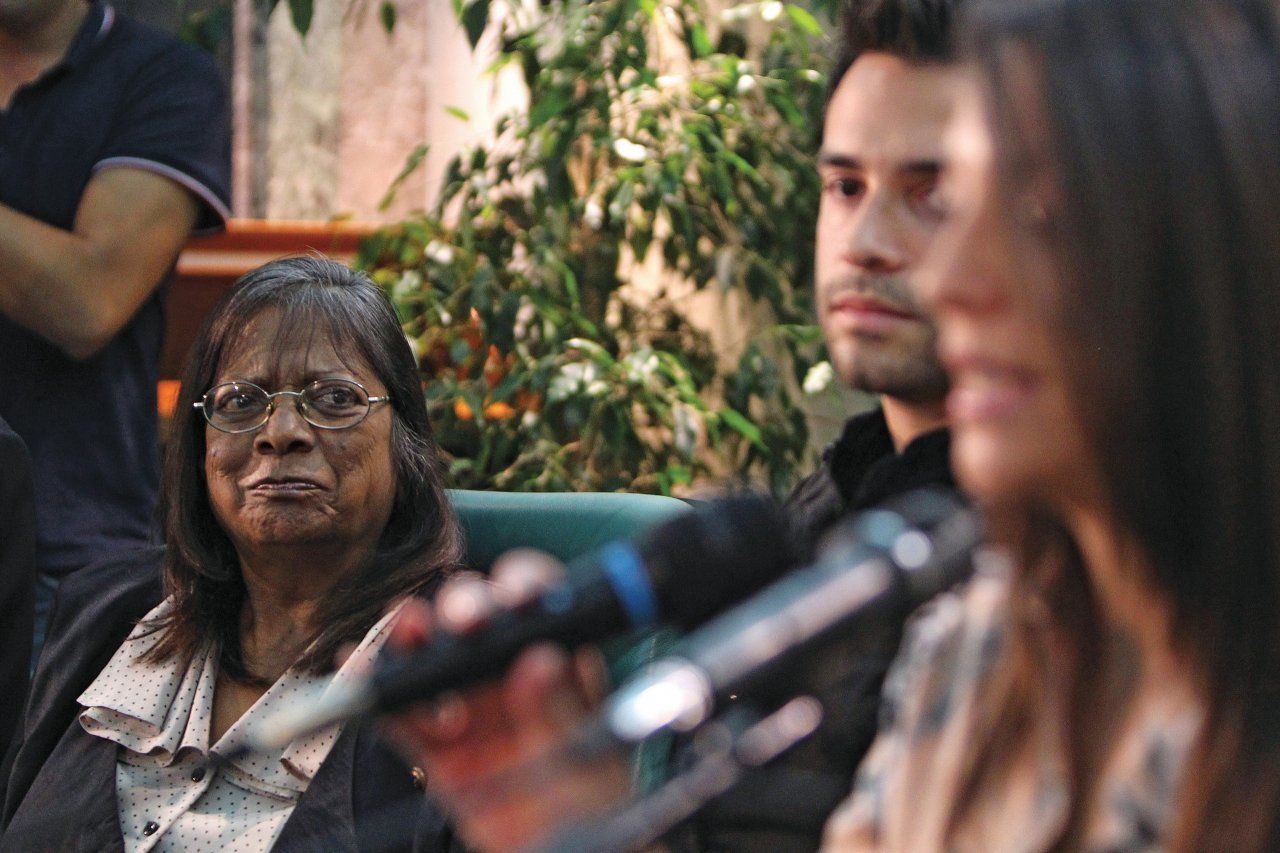 Arline Kercher —the mother of Meredith Kercher, whose 2007 killing in Italy led to the conviction, then acquittal of Amanda Knox and Raffaele Sollecito—will soon find herself forced to relive her daughter's death yet again. That's because, last month, the highest court in Italy overturned the duo's acquittal, setting the stage for still more trials in the case. "It is always distressing to hear and read about the murder," Arline told me by phone from England, where she lives. "We have to brace ourselves for another round of this nightmare."
And yet, while at some level she is dreading the revival of the spectacle surrounding the case, she is also glad the pursuit of the truth is continuing. "We want justice for Meredith," she told me. "We don't want anyone who is innocent to go to jail, but there are still a lot of unanswered questions that seem to have been ignored in the last trial." Arline is a petite woman who was born in Pakistan and raised in India. She and her husband, John, divorced when their four children were young, and Arline raised the kids in the ramshackle family home in Coulsdon, Surrey—near London—where the gutters hung perilously from the roof and faded curtains adorned the windows.
Over the course of her daughter's murder investigation and the subsequent trials, she traveled to Italy only a few times—the first in November 2007 to identify her daughter's mutilated body. Kercher suffocated to death on her own blood after two knife wounds to her neck. Her mother stood in the morgue and told the state coroner that yes, this lifeless body was her beloved daughter. She came back again when Rudy Guede was convicted for playing a role in her daughter's murder, and another time to testify to the jury at Knox and Sollecito's first trial about what a beautiful person her daughter was and what a great life she could have had. She missed the rest of that trial because airline tickets and hotel accommodations were out of her budget, and because she needed kidney dialysis in London three times a week.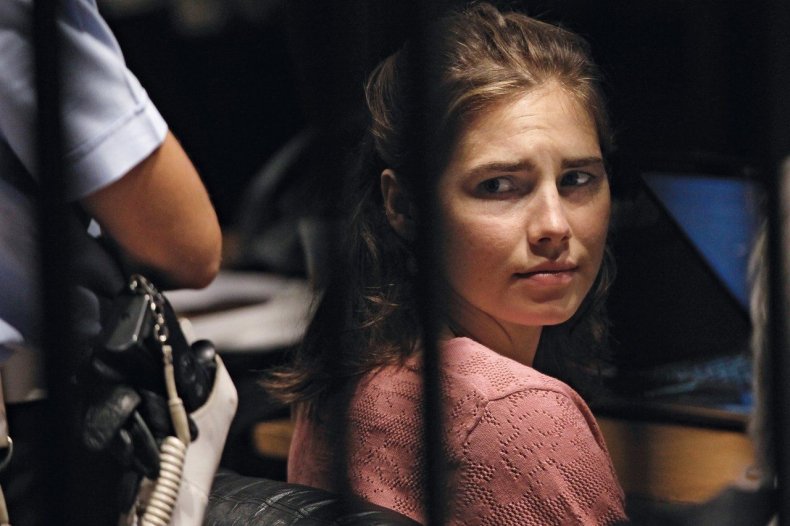 But when Knox and Sollecito's verdict was read on December 5, 2009, Arline was there, staring straight ahead at the judge. Her daughter Stephanie, who understood Italian, translated the guilty verdict for her. The predominant noise in the courtroom was Knox's wailing pleas and the cries of her family and supporters. Kercher did not cry. She turned to her right and looked squarely at Knox's mother, Edda Mellas, with an expression that was somewhere between dismay and relief. She was far too noble to be angry. The guilty verdict meant that she could begin the next phase of her mourning, a road she said at the time could lead to closure, and eventually maybe even forgiveness.
Kercher went back to London to begin that painful journey. But that process was disrupted when Knox and Sollecito's convictions were overturned on October 3, 2011. Kercher was back in the courtroom again that night. When the not-guilty verdicts were read, tears streamed down her face.
The morning after the appellate acquittal, Kercher, her daughter Stephanie, and her son Lyle gave a scant few interviews, including one to Newsweek in a private room in the basement of the San Gallo Hotel. On the table were local newspapers with screaming headlines—"Innocent," "Absolved," "Free"—and Knox's picture splashed across the pages. A few of the papers had tiny mugshots of a smiling Meredith superimposed on photos of Knox's car driving away from prison. "We respect the court's decision, but we had hoped for a different outcome," Arline said.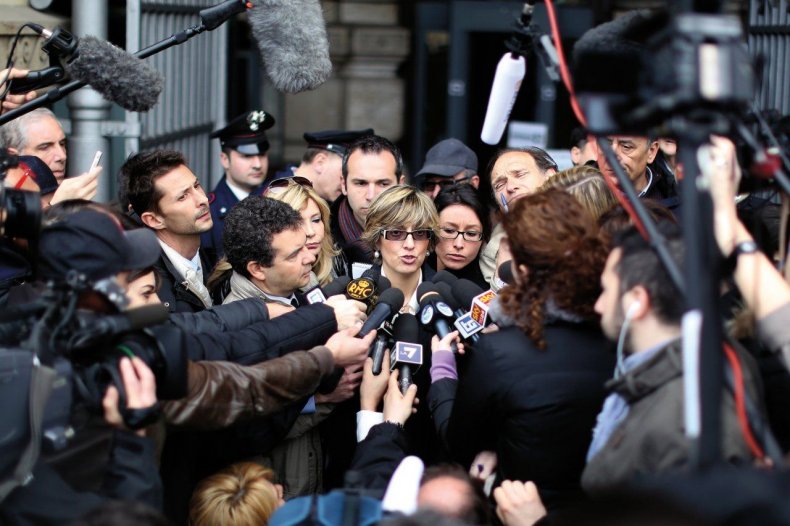 She went back to London, waiting in emotional limbo until Italy's high court ruling, which came down two weeks ago. She was not present this time when the court reversed the acquittal and declared Knox and Sollecito again guilty of her daughter's homicide. Her Florentine lawyer Francesco Maresca had told her that there was a good chance the acquittal would be overturned by the high court.
Now Kercher will have to wait once more. There will be at least two more verdicts before the nightmare is over—one by a new appellate court, which will reconsider the case, and another by Italy's high court, which must sign off on the appellate court decision, or send it back to trial once again. As the next chapter of the case unfolds, she will have to relive the media show that tends to focus on Knox as the main character and her daughter as a bit player. She will again hear the gruesome details of her daughter's horrible death. She doesn't know how she will handle another cycle of trials, or if she will attend the next one.
"As much as I dread another trial, I'm glad the court is looking at this again," Kercher told me. "We have so many questions. But we also know that new verdicts will not necessarily bring closure we need."