Armed Forces Transition Program Fails To Prepare Veterans for Civilian Work
Our society doesn't know how to talk with our Veterans. We say, "Thank you for your service," usually because we don't know what else to say.
But our appreciation is not enough for the Veterans who are struggling to transition to a successful life after the military.
I drew this conclusion a few weeks ago after a friend forwarded me the resume of a young woman. "She's a Marine. You're a Marine. Maybe you can help her find an opportunity in our community?"
I opened her resume only to discover a poorly formatted document that pieced together several minimum wage jobs over the past few years.
"Ugh, TAPs," I muttered, assuming that her resume originated in a sterile classroom environment where she, and handful of other service members, attended the Transition Assistance Program – a mandatory course service members attend prior to exiting active duty.
I, too, was once a victim of TAPs and, despite the program's good intentions, it fails in preparing our service members for the workforce.
Nonetheless, I dug in, and was immediately met with surprise.
Why wasn't her military service listed on page one?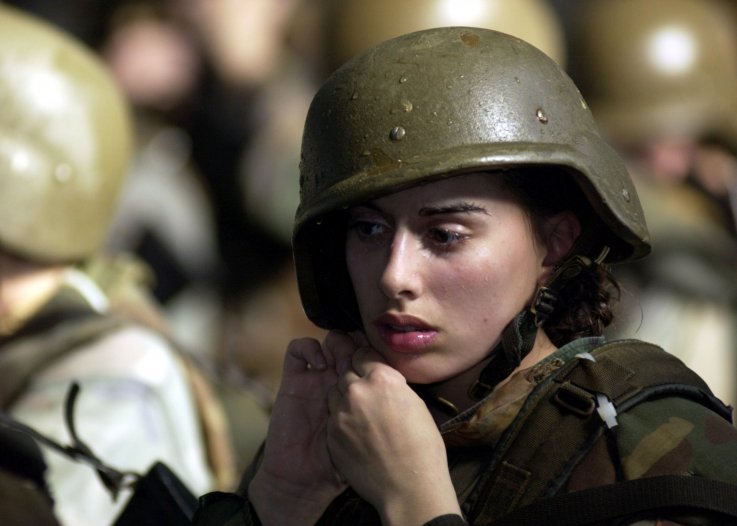 I flipped to page two, and discovered that before her brief tenure as a "Sandwich Artist," she had an impressive four years of service performing a role of mechanic and crew chief on Marine One, the President's helicopter.
I was stunned. She – one of the very few Marines ever to say that they are responsible for the safety and security of the President of the United States – left the military to work at a minimum wage hourly job? I knew there had to be more to the story, so I called her immediately.
After a quick "Hey, Marine," the Corps' secret handshake for building rapport, I cut to the case. What's going on?
She then described her past three years post-Marine Corps.
When she left active duty, all she knew was that she wanted to go back home. She didn't have the support or resources to create a career plan, let alone a network to help her navigate into an opportunity. So, like many Veterans, her plan was to figure it out, which led to a series of random jobs that not only didn't pan out, but left her feeling alone, and - in many ways - abandoned by a country she loved dearly.
I understood her despair. I remembered how lonely and disorienting it felt to leave the Marines – a tightknit community where there are clear rules and expectations on how to get ahead.
Semper Fidelis – Always Faithful – is our motto. To any Marines, these aren't just words. They describe the relationship Marines have with one another, which, sadly, doesn't come close to describing the bond people in the "real world" have with one another.
I offered to do whatever I could to support her – resume assistance, offering up my network, making connections on her behalf, and even just meeting for coffee. I'm happy to report that within one week of our conversation, she was interviewing for quality employment that would help her translate her military experience into a successful career.
But despite this outcome, this isn't a success story. It's a failure story – not hers, ours. All of ours.
The fact that this amazing woman had to wait so long before someone escalated her resume to someone who could help her is outrageous. She needed an ally three years ago, someone who could mentor her, help her create a career plan, and coach her while she was interviewing for opportunities.
She also needed someone to help her understand the differences in the military versus the civilian world, like the fact that "civilians" don't really call themselves "civilians," and, unlike in the military, most women managers don't like to be called "Ma'am."
I have no doubt that after she left active duty, countless people – upon learning of her experience – thanked her for her service, which I'm sure she appreciated. But they stopped there.
None went the next step and offered to provide her what she really needed – transitional support so she could presume a successful life post-Corps, and either an introduction to a fellow Vet who knows what they're going through, or even a concerned citizen who knows how to talk with our Vets.
And therein lies the problem.
We – as a society don't know how to talk with our Veterans to assess their needs and figure out how we can serve them. Less than 10 percent of Americans have ever served in the Armed Forces, with only 1 percent being post-9.11 Veterans.
I've been out of the Marines for 15+ years and I can confirm that there's a cultural firewall that exists between our Armed Forces and our society, one that's difficult to negotiate.
Talking with my friends, they confirm they don't know how to speak "Veteran." When they meet service members, they just don't know what to say. They fear they'll ask the wrong questions, showing their ignorance of the military, or they'll say something that triggers a painful memory for the Vet, which is why they stick with "thank you for your service." It's safe.
This Veterans Day, I'd like to challenge all of us to own the reality that Veterans experience when they leave the military – it's not a pretty picture. Veterans are more likely to be unemployed and underemployed than their civilian counterparts, and they have suicide rates higher than the national average. We must agree that thanking them for their service is simply not enough. We must engage them in meaningful conversations, and we must learn to speak their language so we can help.
It starts with understanding how to build a relationship by asking safe questions, like, "Where did you serve, what did you do, where were you stationed, did you deploy overseas, what was your longest deployment, what did you like about the military?"
Follow-up these questions with "thank you for your service," and you have opened the door for dialogue.
We also must know the community resources available to our Veterans, as well as other Veterans we can connect our Vets to. I, for one, will pick up the phone anywhere, anytime, and any day to help out a Veteran – most Veterans will.
Together, we can break this language barrier and help our Veterans recognize that they're not alone and our nation's commitment to them extends far beyond their time in uniform.
Even the simplest actions we can take to help our Veterans will allow them to thrive and continue to serve our country for years to come.
Angie Morgan served as a Captain in the United States Marine Corps before co-creating Lead Star , which specializes in helping small to mid-sized businesses develop leaders at every employment level. She is the co-author of Leading from the Front and the New York Times bestseller SPARK: How to Lead Yourself and Others to Greater Success (Houghton Mifflin Harcourt; January 2017).
Armed Forces Transition Program Fails To Prepare Veterans for Civilian Work | Opinion