Armed Little Caesars Employee Shoots Dead Attacker Wearing Scary Clown Mask
An employee at a Little Caesars pizza restaurant shot dead an attacker in a clown mask who tried to stab him with scissors after hitting him with a wood post.
Heriberto Feliciano, 28, left the restaurant in Daytona Beach, Florida, on Saturday after closing up at the end of his shift when he was repeatedly hit with a wooden post by a man who also tried to stab him with a pair of scissors, according to a police report seen by WKMG.
Feliciano, who is licensed to carry a concealed weapon and was armed at the time of the attack, shot the suspect four or five times, The Daytona Beach News-Journal reported, firing his weapon on the attacker at close range.
A surveillance video seen by the Journal shows a man in a clown mask arriving at the Holly Hill premises of Little Caesars carrying a post.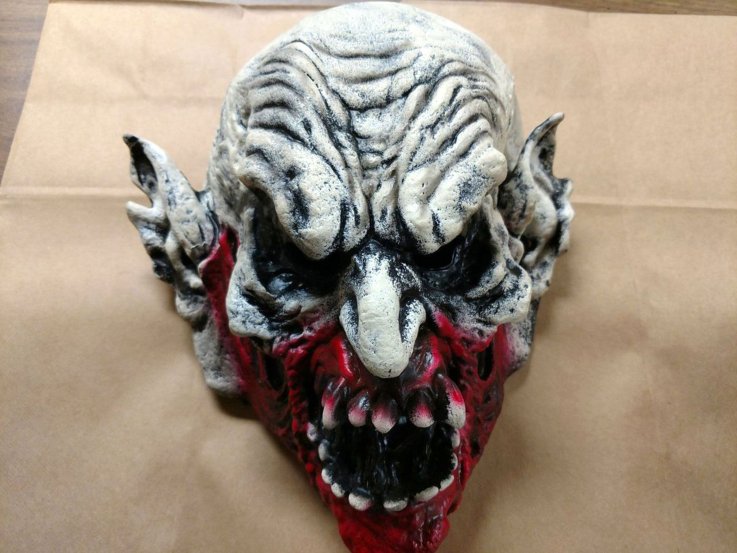 Footage also shows the man in a clown mask launching an attack on Feliciano after he steps out of a side door of the restaurant.
"It was an ambush type of an attack and it does appear that he was defending himself," Holly Hill Police Chief Stephen Aldrich told WKMG.
However, he added that authorities were continuing to look into the incident due to the unusual nature of what happened.
"This is unusual for the city of Holly Hill and we take this very seriously. That's why we are aggressively following it up at this point," he explained.
Feliciano was injured in the attack and was taken to the hospital by relatives following the incident, police said. The man in the clown mask was rushed to Halifax Health Medical Center in Daytona Beach with gunshot wounds, but his injuries proved fatal and medical staff were unable to save him, authorities said.
Armed Little Caesars Employee Shoots Dead Attacker Wearing Scary Clown Mask | U.S.