Armed Rebels Cross Into Congo From Uganda, Threatening Return of Violence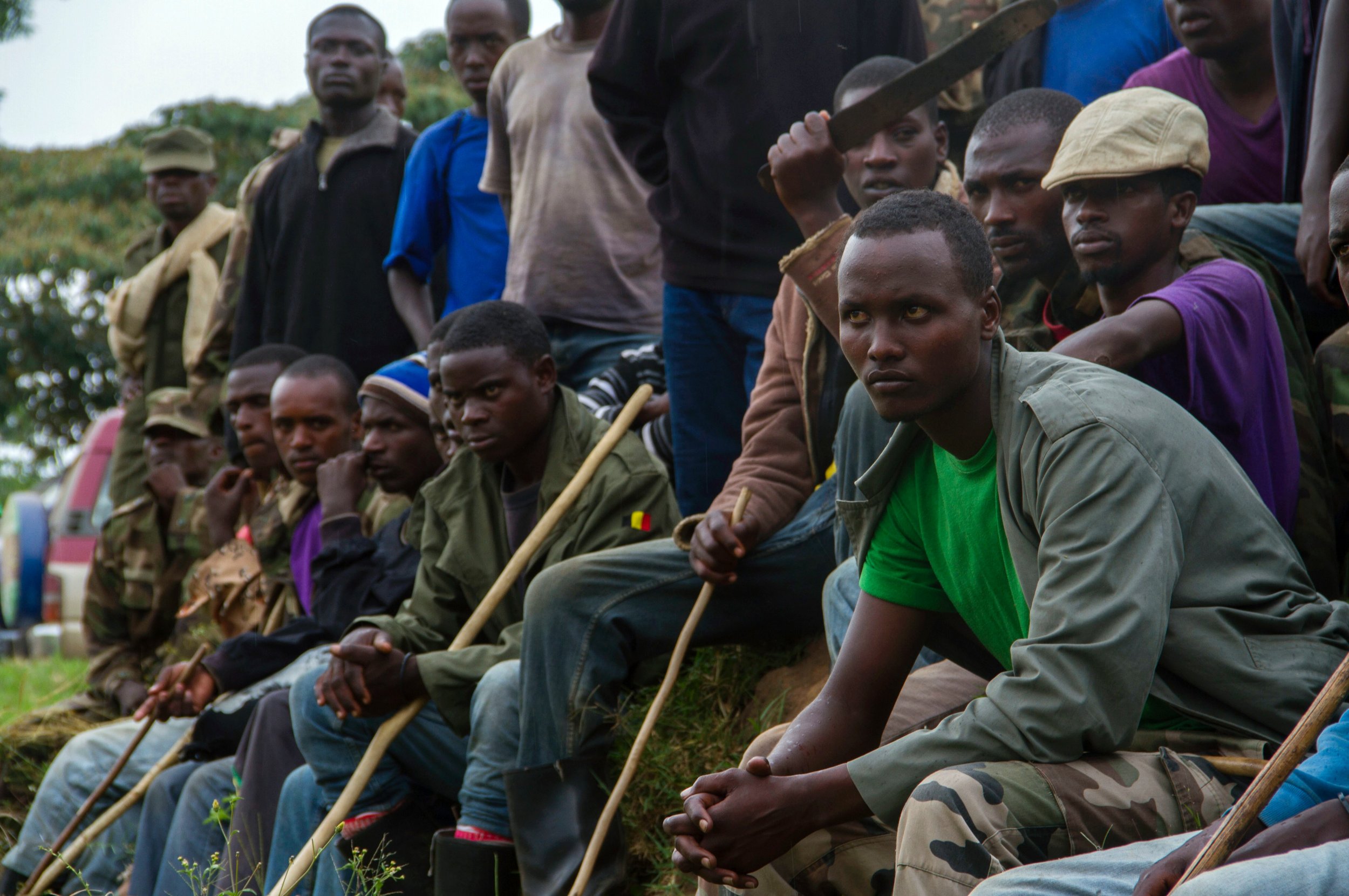 Almost 200 armed rebels crossed back into Congo from camps in Uganda over the weekend, sparking fears of a revival of a rebellion that displaced hundreds of thousands of Congolese before it was quashed in 2013.
Congolese government spokesman Lambert Mende confirmed Sunday that approximately 180 former members of the M23 rebel group crossed from demobilization camps in Uganda via the border town of Ishasha. Mende told AFP that the rebels had taken over a village in Congo's North Kivu province and that Congolese troops were engaging the rebels.
The M23 was made up of former Congolese soldiers, who mutinied and deserted the army in April 2012 and took up arms against the government. Fighters hailed mostly from the Tutsi ethnic minority; the M23 was the largest of scores of rebel groups in eastern Congo, which has been wracked by conflict since the early 2000s.
The Congolese military put down the M23 rebellion in late 2013, with assistance from the United Nations, which deployed an additional 3,000 troops on top of its 18,000-strong peacekeeping mission to fight the rebels. Congolese authorities accused both Rwanda and Uganda of sponsoring the rebels—both countries denied doing so—and the group displaced as many as 800,000 people at the high point of its rebellion, according to the BBC. Many of its fighters were placed in camps in Uganda after their rebellion failed.
The weekend's incident comes at a point of heightened tensions in Congo. President Joseph Kabila has not stepped down, despite his mandate ending in December 2016, after the country failed to organize elections. Kabila's government struck a deal with the main opposition coalition on December 31, 2016, which ordered elections to be held before the end of 2017 and barred Kabila from seeking a third term in office. The Congolese election commission had previously said it would not be able to hold a national poll before April 2018.
Anti-Kabila protesters have clashed with Congolese security forces in recent months. In September, around 50 people were killed during protests in the capital Kinshasa.
Ugandan Foreign Minister Henry Okello Oryem denied that his country had armed the ex-M23 rebels and urged the Congolese government to "focus on the problems of governing its own country," AFP reported.
Eastern Congo has been the center of civil war and guerilla conflict for decades. The so-called Second Congo War—which raged between 1998 and 2003, pitting the Congolese military against a plethora of militias allegedly aligned with Rwanda and Uganda—claimed the lives of millions of people and is considered the world's deadliest conflict since World War II.
Rwanda's alleged support for the M23 and other anti-Kabila rebels stems from the 1994 genocide, in which Hutu extremists killed at least 800,000 Tutsis and moderate Hutus in Rwanda before fleeing to Congo as a Tutsi group led by Rwandan President Paul Kagame seized power in the country. Rwanda has accused Kabila's government of failing to pursue the Hutu extremists.