Armed Teacher Injures Students When Handgun Accidentally Fires During Gun Safety Class
A California teacher armed with a handgun injured three students when he accidentally fired it at the ceiling during a gun safety class. One 17-year-old boy was hit in the neck by a fragment of the bullet as it ricocheted off the ceiling.
The teacher at Seaside High School was named by local police as Dennis Alexander, reported Monterey Herald. He was teaching gun safety in his Administration of Justice class when the incident happened at around 1:20pm on March 13, according to KSBW.
Alexander is a reserve police officer and a city councilman in Seaside, California. "We're looking into any violation of city ordinance or the penal code and we'll determine whether or not there are any applicable charges," Seaside Police Chief Abdul D. Pridgen said of his department's investigation.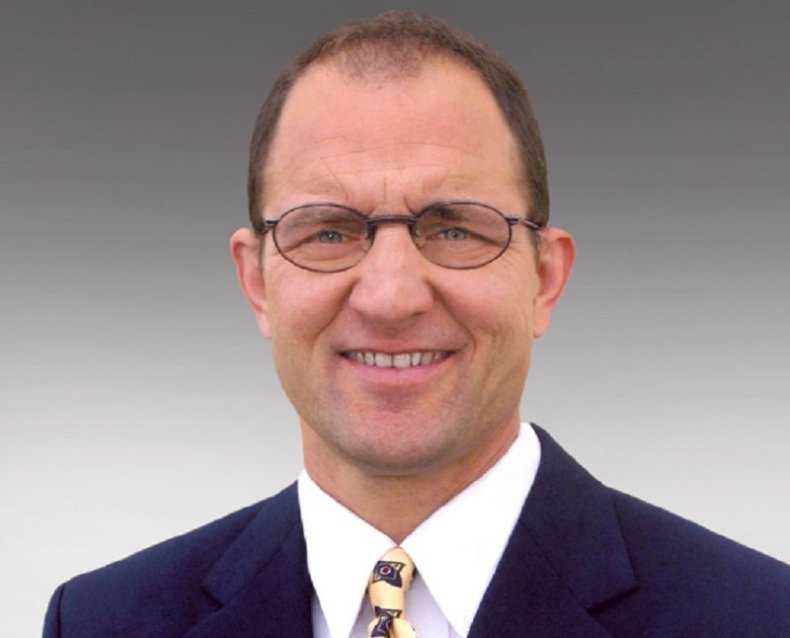 Classes at the school resumed after the incident. But Fermin Gonzales, father of the boy injured in the neck, said he only became aware of what happened when his son returned home with blood on his shirt—so his parents took him to hospital for X-rays.
"He's shaken up, but he's going to be OK," Gonzales told KSBW. "I'm just pretty upset that no one told us anything and we had to call the police ourselves to report it."
Gonzales added: "It's the craziest thing. It could have been very bad."
The Monterey Peninsula Unified School District Superintendent PK Diffenbaugh sent a letter to parents of students at Seaside High School informing them of what happened and said counseling services are available.
"Due to the nature of this personnel incident, we are unable to share any other details," the letter said. "The teacher has been placed on administrative leave for the duration of the on-going investigation. The safety of your student is always our top priority, and we will continue to remain vigilant in our efforts to keep them safe while they are under our care."
After the Parkland school shooting on Valentine's Day, in which 19-year-old Nikolas Cruz shot and killed 17 students and teachers at Marjory Stoneman Douglas High School, President Donald Trump called for more teachers to be armed in schools to deter active shooters.