Former Armenian President Arrested a Decade Later for Crackdown on Pro-Democracy Protesters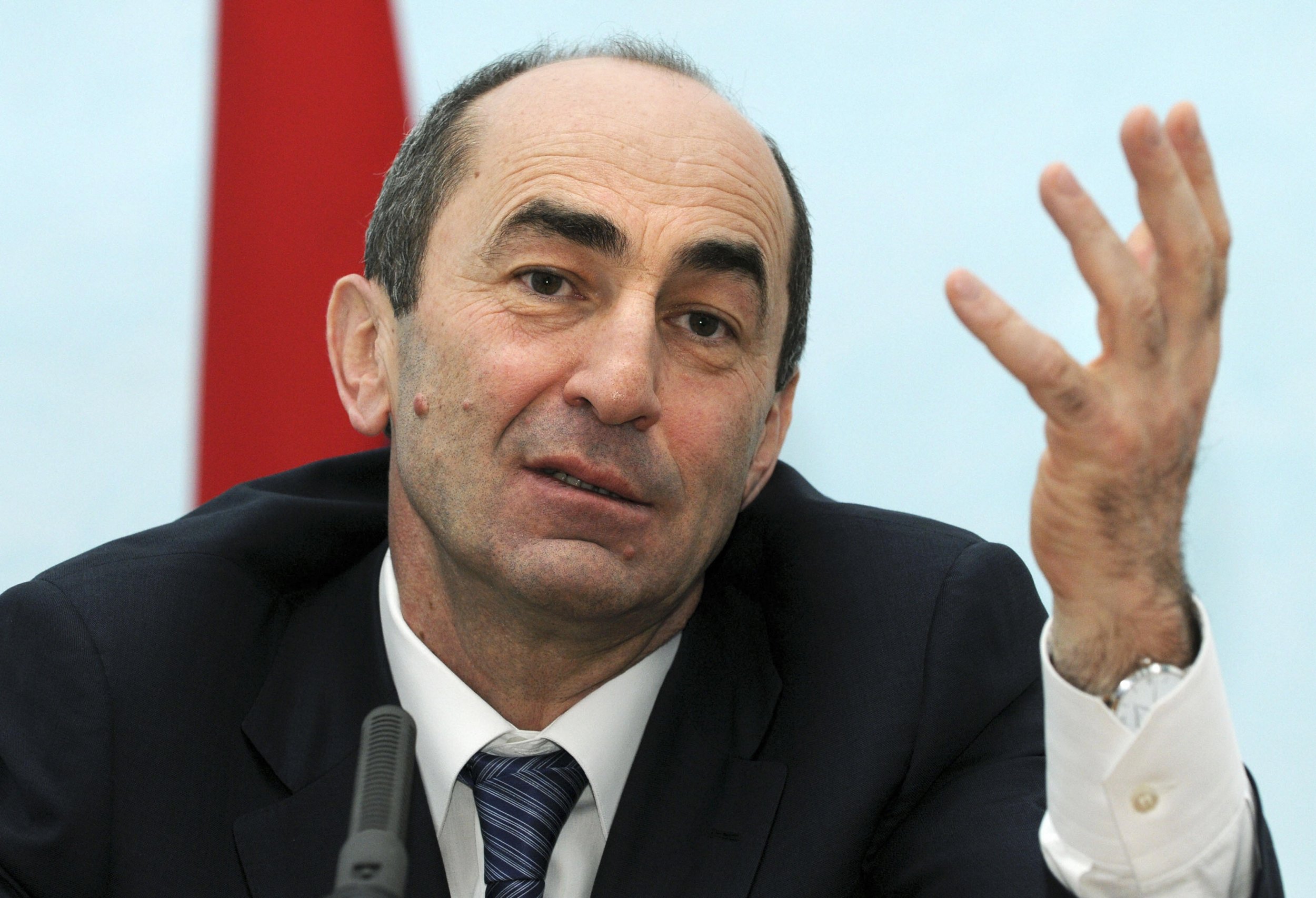 Former Armenian President Robert Kocharian was taken into custody again on Friday and faces charges of illegally using deadly military force to squash election fraud protests in 2008.
The country's highest court reversed a ruling that freed Kocharian, 64, from prison earlier this year, accusing Armenia's president from 1998 to 2008 of "overthrowing the constitutional order." Kocharian's attorneys argue the ex-president has immunity from prosecution despite allegedly ordering the armed forces to quell the pro-democracy protests, an action that left eight protesters and two police officers dead.
In April, Prime Minister Serzh Sargsyan, who was ushered into office as a result of the controversial 2008 election, resigned from office following massive pro-democracy protests. Opponents of the pro-Russia leader alleged he manipulated the country's laws to stay in power.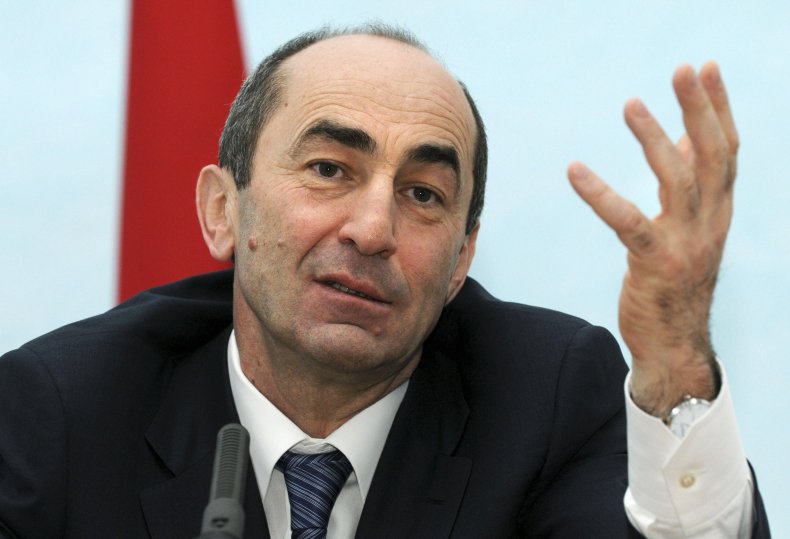 Friday's Court of Appeals ruling ordered Kocharian to be held in custody before his trial after a lower court freed him this past summer. Kocharian has repeatedly claimed current Prime Minister Nikol Pashinyan, who helped stage the post-election protests, is waging a political "vendetta" against him a decade after the deadly government response in Yerevan, Armenia's capital. The February and March 2008 upheaval challenged electoral fraud in the contest between Levon Ter-Petrosyan and Sargsyan.
Kocharian issued a statement labeling Pashinyan, who spent nearly two years in prison over the protests, as "the main organizer of the disturbances" who is now attempting to "clean himself from the blood." In August, Pashinyan touted the criminal case against Kocharian, declaring, "All murderers will go to prison."
Kocharian attorney Ruben Sahakyan told reporters on Friday the latest ruling will be appealed to the European Court of Human Rights. "I am fully determined to continue my political struggle in prison," Kocharian spokesman Victor Soghomonyan said in a statement. "Let the authorities and their sponsors have no hopes that they can break my will."
The Special Investigative Service, the law enforcement agency investigating the March 2008 violence, reported that Kocharian turned himself in without incident a few hours after Friday's ruling was announced.
The opposition Republican Party of Armenia condemned the high-profile arrest as a fear-mongering political tactic. "It is evident that the authorities and Pashinyan in particular organized this arrest to also strengthen the atmosphere of fear, demonstrate force and step up pressure on their opponents in this pre-election period," the party's governing board said in a statement.
Armenia, a country of 3.2 million people, officially split from the Soviet Union in 1991 but still depends heavily on Russia for aid and investment.