Armie Hammer Claims Marvel Executive Is a Major Trump Contributor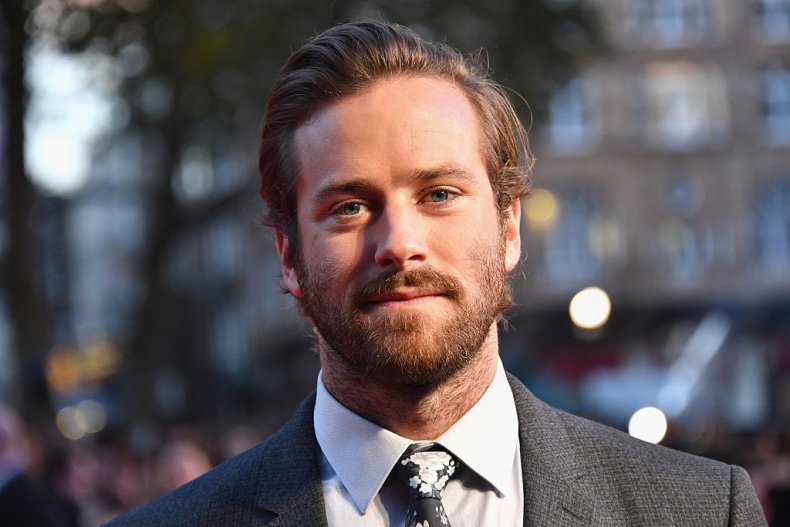 Actor Armie Hammer has never been in a Marvel movie, but he just laid down a Thor level Stormbreaker smash on Marvel Entertainment Chairman Isaac "Ike" Perlmutter, claiming he is a major contributor to President Donald Trump.
"Hey, while everyone seems to be on this Equinox thing, it might be a good time to mention that one of Trump's largest financial contributors is the chairman of Marvel Entertainment (Isaac Perlmutter)..... jussayin," Hammer tweeted.
Perlmutter, 76, has been chairman of the board for Marvel Entertainment since 1995. Marvel Entertainment is separate from Marvel Studios, which produces Marvel films. Marvel Entertainment largely focuses on licensing of Marvel toys and games, which naturally have an overlap with the films. Marvel Studios president Kevin Feige arranged the reorganization of Marvel in 2015 with Disney after "several years of frustration" of working with Perlmutter, The Hollywood Reporter reported.
Perlmutter, who has an estimated net worth of $4.9 billion, according to Forbes, is a longtime donor to conservative and Republican causes. According to Federal Election Commission records, he has given nearly $600,000 to Trump's re-election campaign in 2019. In addition to that, he donated $5 million to Great America PAC, which supports President Trump. He has also given to the Republican National Campaign Committee, Sen. Marco Rubio and Rudolph Giuliani in the past.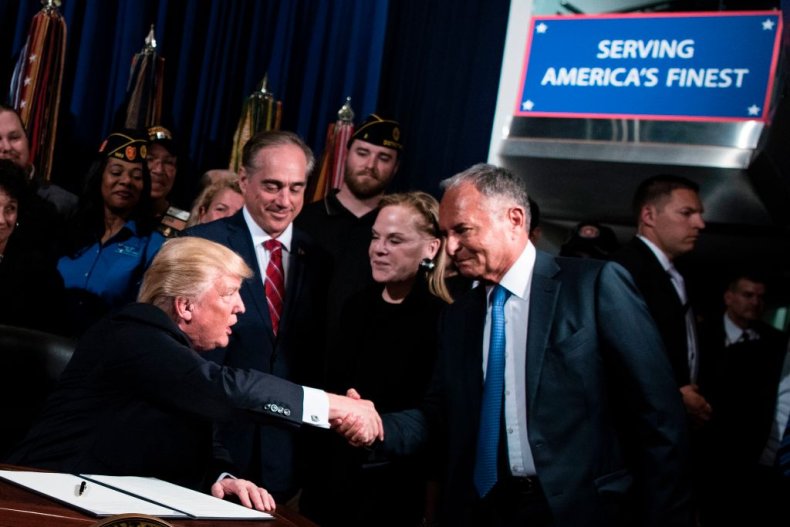 But it isn't just Perlmutter's political donations that have gotten him into hot water.
An officer testified in a bribery case that Perlmutter's assistant, Marisol Garcia, had arranged tickets to Marvel movie premieres and events in exchange for the police officer to acquire a hard-to-get New York City gun permit for Perlmutter, the New York Daily News reported in 2018. The officer pleaded guilty to accepting bribes, but it is alleged Perlmutter was not aware of the arrangement.
In the past Perlmutter has been accused of using offensive and racist language, resulting in employees quitting in protest. According to a Fast Company report, when Don Cheadle replaced Terrence Howard in the Iron Man franchise, Perlmutter allegedly told an executive that nobody would notice the change because black people all "look the same." As a result, three female African-American subordinates resigned and reached a settlement with Disney, Marvel's parent company.
Because of the string of bad press, Perlmutter has received, Marvel and Disney executives have reportedly grown more frustrated with the chairman, The Hollywood Reporter wrote in 2016. Some call his title just ceremonial, saying that he doesn't have "much of a presence." That said, Disney CEO Bob Iger told The Hollywood Reporter at the time that Perlmutter "likes to call me at seven in the morning. Sometimes I'll say, 'Ike, I've just pushed the button on the coffee maker and I haven't had my first cup yet, so I need 10 minutes.'"
Hammer's tweet about Perlmutter went viral, raking in thousands of likes and retweets, but it's not without criticism. Journalist Evan Ross Katz posted side by side pictures, one of a story about Hammer's Perlmutter tweet, and the other a screenshot of an Instagram post from Hammer's mother. Dru Hammer posted the picture of her on election day in 2016, with the hashtag #maga (Make America Great Again), implying she voted for Trump.
"Yo @armiehammer, you gonna call out your mother next?" the tweet read. Hammer has not responded to the tweet as of this reporting.