Illinois School Boards Association Votes Down Resolution Calling To Arm Teachers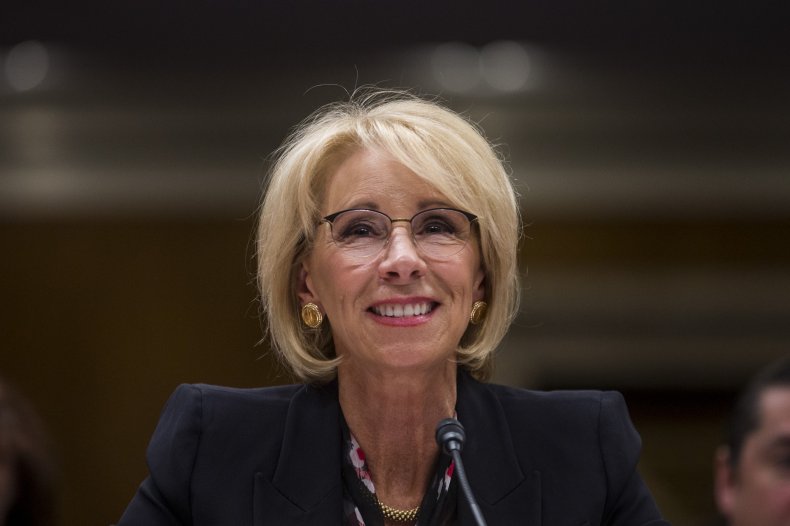 The Illinois Association of School Boards, a voluntary organization which represents over 99 percent of school boards in the state, voted down a proposed resolution on Saturday which would have endorsed arming teachers to bolster school safety.
In a 249-198 vote, delegates decided against calling on the association to promote legislation which would permit local school boards to implement armed teacher programs at their schools. A separate resolution calling on the association to advocate for legislation promoting the use of school resource officers was approved.
Illinois law does not explicitly authorize district employees to carry weapons in school, nor does it delegate the authority to make such a decision to local boards.
Activists with the gun-control group Moms Demand Action and members of the Illinois Federation of Teachers had protested against the adoption of the resolution outside the conference earlier on Saturday.
The Illinois Federation of Teachers, representing over 100,000 educators, has previously come out against arming teachers to deter would-be shooters. In April 2018, the union passed a resolution endorsing efforts to curb gun violence. Part of that resolution proclaimed that the union "opposes counter-productive ideas like arming faculty and staff."
"The Illinois Federation of Teachers will support common-sense measures to stop gun violence in schools and institutions of higher education, including further school safety efforts, reforms such as bans on both assault weapons and high-capacity ammunition magazines, background checks and other vetting processes, and regulation of gun dealers," the resolution affirmed.
Arming teachers—long endorsed by gun-rights groups such as the National Rifle Association and, more recently, by President Donald Trump and Education Secretary Betsy DeVos—is not a particularly popular proposal among school teachers themselves.
A 2018 poll commissioned by the National Education Association, which has opposed arming teachers, found that 74 percent of teachers nationwide did not support such a proposal. Another 2018 poll conducted by Gallup found a nearly identical proportion—73 percent—of teachers opposed arming teachers or other school staff.
After the shooting at Marjory Stoneman Douglas High School in February 2018, Trump established the Federal Commission on School Safety, helmed by DeVos. The commission's final report, published in December, tacitly endorsed arming school staff, praising exemplary programs in various states and observing that school districts "may consider arming some specially selected and trained school personnel."
DeVos has publicly said that "Congress did not authorize me or the Department to make those decisions" concerning arming teachers.
According to the gun-control group Giffords, at least eight states either have passed laws permitting concealed carry at K-12 schools or have not expressly prohibited the practice.