After Florida Shooting, Kentucky County School Board Considers Arming Teachers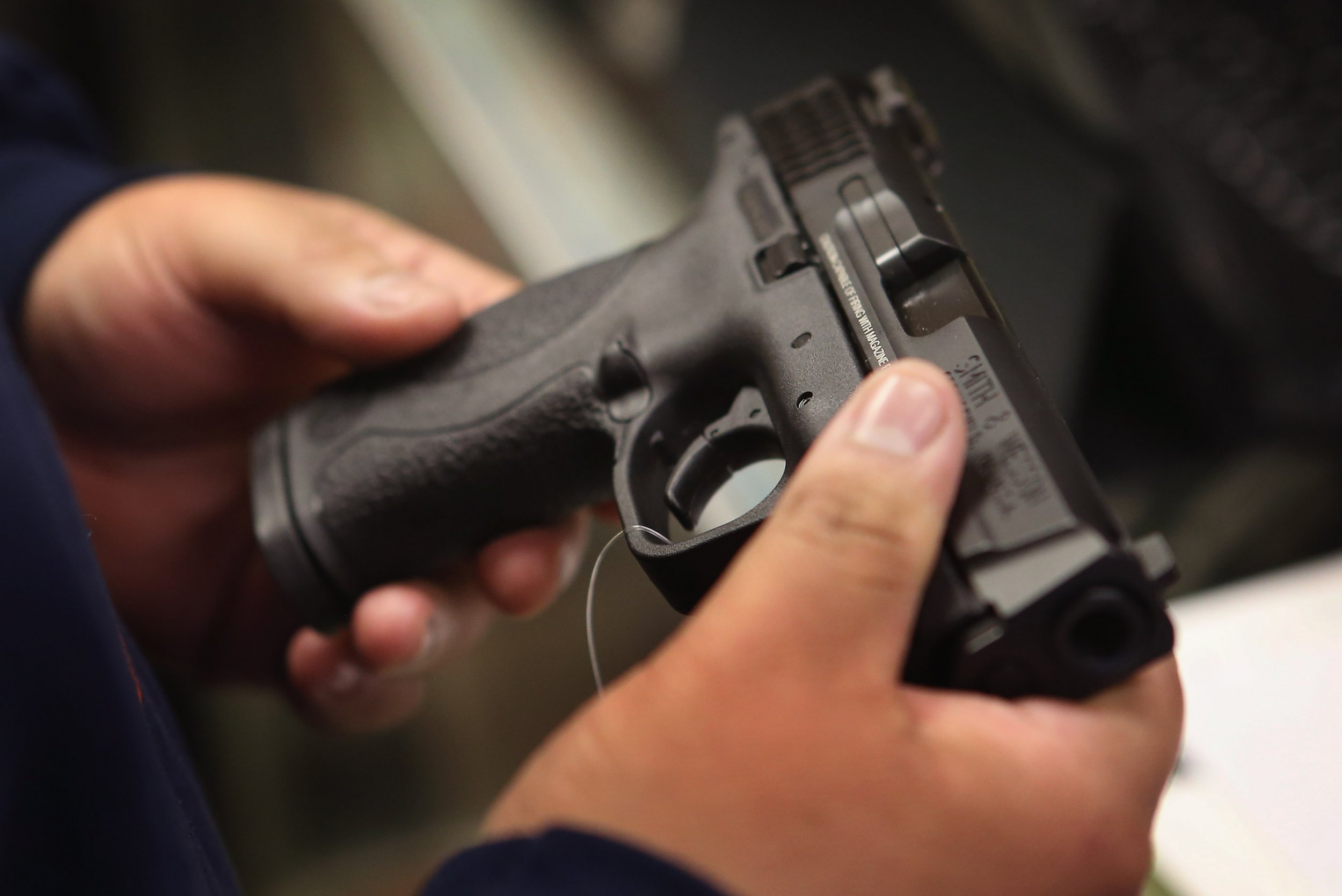 A Kentucky county school board voted unanimously in favor of a preliminary measure that could lead to arming teachers with concealed guns amid a national conversation about school shootings.
The motion passed Monday night, allowing the Pike County School Board's attorney to begin working with the sheriff's office to create a program that would allow teachers in the district to carry concealed guns to protect their schools, according to The Lexington Herald-Leader. The plan would have to come back to the school board for approval.
Kentucky state laws don't currently allow guns in schools, according to the Giffords Law Center to Prevent Gun Violence. A bill from Republican State Senator Steve West, however, looks to change that.
The discussion came about after a massacre at Marjory Stoneman Douglas High School on February 14 where a former student killed 17 people with an AR-15-style rifle and another shooting at Marshall County High School in Kentucky last month that left two dead.
"You hope you're making the right decision for kids, but I know right now something's got to be done," said the county's school superintendent Reed Adkins at the meeting. "We may be criticized, but at the end of the day I'll take criticism to protect my students."
The tentative plan would have the sheriff's office train teachers who volunteer to protect schools from potential shooters. The teachers would be subject to drug tests and background checks and a qualification course provided by the sheriff's office, according to The Lexington Herald-Leader.
The Valentine's Day school shooting in Parkland, Florida, touched off a national debate around guns laws and safety in schools, led by student survivors of the shooting. President Donald Trump and leaders of the National Rifle Association (NRA), a gun lobbyist and interest group, have indicated they would want to arm teachers to help prevent school shootings.
The NRA took up the refrain "the only thing that stops a bad guy with a gun is a good guy with a gun," after the school shooting at Sandy Hook Elementary School in Newtown, Connecticut, in 2012.
In a prior statement about arming teachers, Stephanie Winkler, president of the Kentucky Education Association, said she opposed the measure.
"There is no teacher who I have talked to who feels like we need to have guns in our schools. Our schools are a safe haven for our students. When they come to school they feel safe," said Winkler. "The root of the problem of school shootings is that we don't have nearly enough wrap-around services for our students and outlets for our students with emotional issues."
The Pike County School Board's lawyer and superintendent could not immediately be reached for comment.