Armorer of Alec Baldwin Film Sues Prop Supplier in Fatal Shooting on 'Rust' Set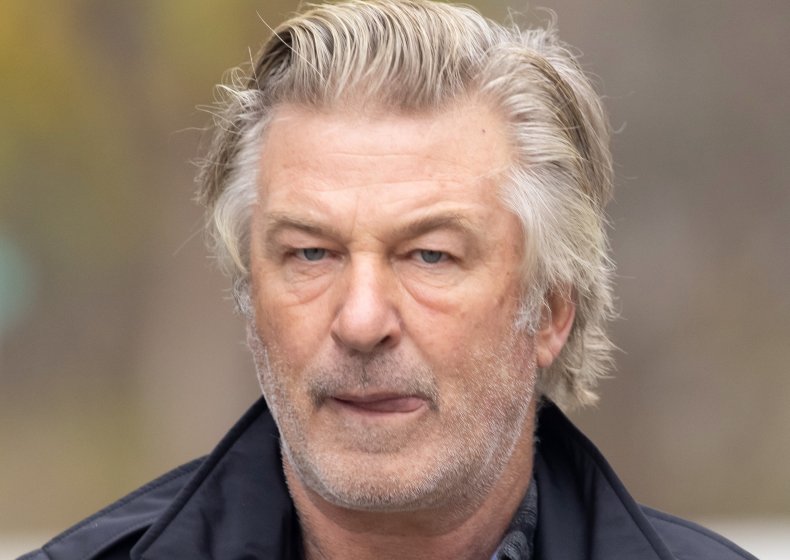 Rust armorer Hannah Gutierrez Reed has filed a lawsuit against the company that allegedly supplied the rounds that were used when Alec Baldwin fatally shot cinematographer Halyna Hutchins.
Reed filed a civil suit against PDQ Arm and Prop company and its owner Seth Kenney on Wednesday, according to a complaint obtained by Deadline. Baldwin fired live rounds that killed Hutchins and wounded director Joel Souza during an on-set rehearsal last October.
However, blame for the incident has been directed at many different parties amid an ongoing police investigation. Lawyers for Reed argued that the arms and prop supply company was liable for allegedly supplying the set with live ammunition in addition to "dummy rounds."
"Defendants distributed boxes of ammunition purporting to contain dummy rounds, but which contained a mix of dummy and live ammunition to the Rust production," the lawsuit alleges. "Defendants knew or should have reasonably believed that the ammunition they supplied to the Rust production would be used in the filming of scenes involving the discharging of firearms."
"False representations caused live rounds to be introduced on set, resulting in a foreseeably catastrophic outcome, and causing damages to persons on the Rust set," it alleges. "For this conduct, Defendants are liable for all compensatory damages allowable by law, punitive damages as allowable, and costs."
The suit also alleges that PDQ owner Kenney told Reed not to "push it" when she brought up an alleged "accidental/negligent discharge" of a gun by Sarah Zachry, who was her boss as the movie's props master, only days before the fatal shooting took place.
Kenney, who has been called Reed's "mentor," insisted that the live rounds could not have come from him or his company during an interview that aired on ABC's Good Morning America in early December, claiming that rounds recovered from his company by investigators did not match bullets found on the set.
"They found four rounds that were close enough to take in with them," Kenney said. "They're not a match, but they were close. So, there's something very unique about the live rounds that were found on Rust, but we've got to wait for the FBI to do its job."
"It's not a possibility that [the live rounds] came from PDQ or myself personally," he added. "When we send dummy rounds out, they get individually rattle-tested before they get sent out."
A phone number for PDQ Arm and Prop was non-operational as of Wednesday evening. It was not clear whether the company was still in business.
Baldwin has admitted to holding the gun while it fired the fatal shots but has claimed that he did not pull the trigger, maintaining that the gun had misfired instead.
The 63-year-old actor also said that "any reports" that he was not cooperating with law enforcement over the Rust shooting constituted "a lie" during a recent Instagram video.
Baldwin explained that had not handed his phone over to authorities despite a search warrant being issued nearly a month ago because "someone from another state can't come to you and say, 'gimme your phone.'"