Army Black Hawk Chopper Drops 'Errant Bundle' on Elementary School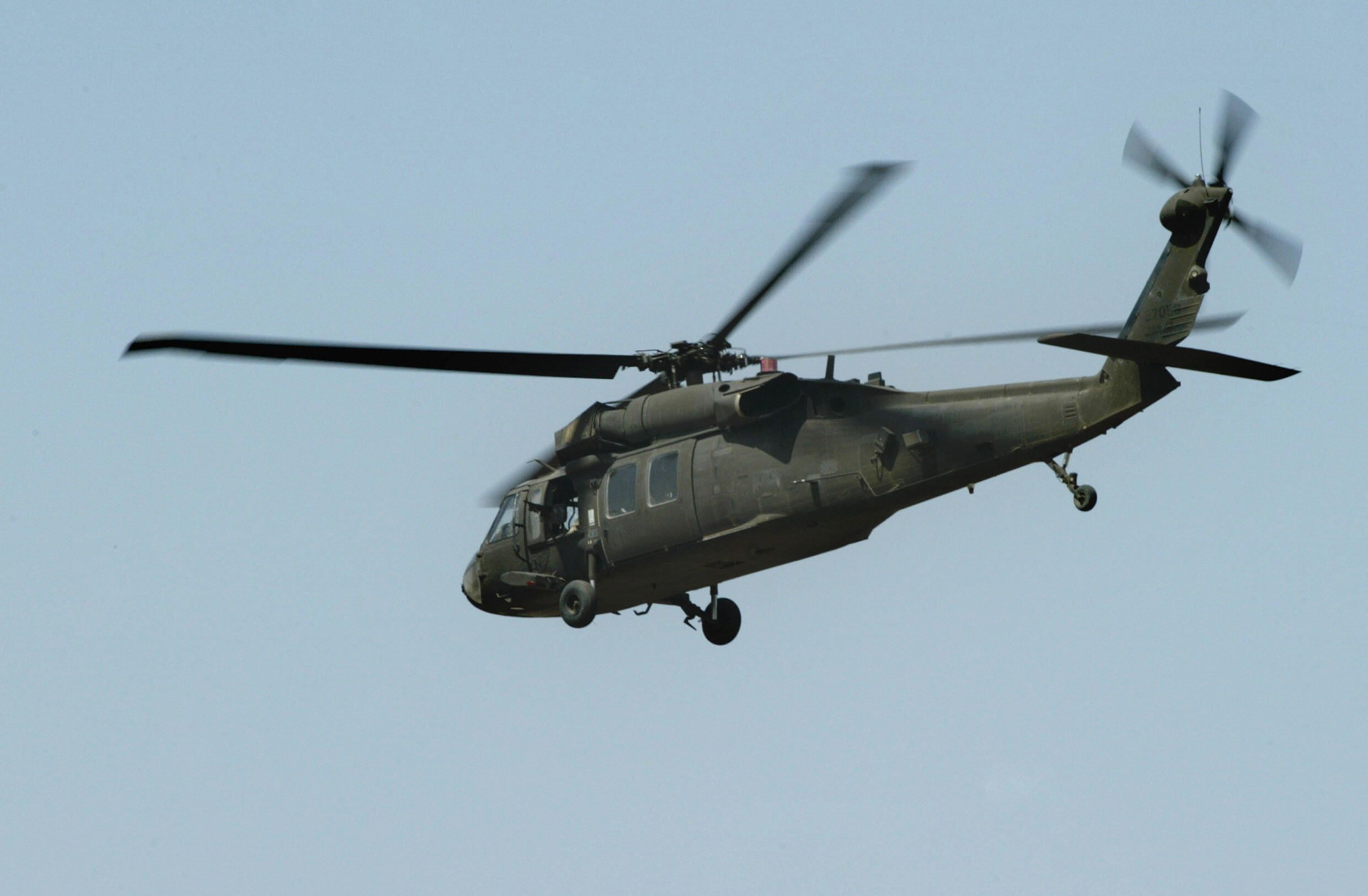 Updated | A U.S. Army Black Hawk helicopter dropped an equipment bundle onto an elementary school in Waimanalo, Hawaii, during a training exercise.
The 25th Infantry Division—based at Schofield Barracks near Honolulu, Hawaii—said that the "errant bundle" was parachuted onto the campus of the Waimanalo Elementary and Intermediate School, the Honolulu Star-Advertiser reported.
The division explained that the surprise package "missed its intended drop zone on Marine Corps Training Area Bellows and landed on the campus." It added that the failed exercise caused no injuries and no property damage, and that Honolulu police "secured the bundle and returned it to the 25th Infantry Division."
The training was part of an exercise designed to teach soldiers how to deliver equipment by parachute from helicopters. Its outcome suggests that more practice is in order, with the drop missing its target by about 660 feet, Hawaii News Now said.
"The circumstances surrounding this incident are under review to learn and do everything possible to prevent this from happening again," the division's press release said.
The school sent a letter to parents explaining what had happened, noting that "an unidentified package attached to a parachute from a military aircraft fell onto our campus," before being quickly removed.
The letter also offered counselling for students who might have been upset by the unannounced military airdrop. "If your child was alarmed by by the situation and is in need of counselling support, please notify us," school principal Noel Richardson wrote.
The 25th Infantry Division, nicknamed "Tropic Lightning," was formed in 1941. The Army division conducts operations in the Asia-Pacific region, and its website touts it as "America's Pacific response force." From 2004 to 2013, the unit took part in counter-insurgency campaigns in Iraq and Afghanistan. Since then, it has returned to its role Asia-Pacific role.
Famous former members of the 25th Infantry Division include filmmaker Oliver Stone, rapper and actor Ice-T, and Sarah Palin's son Track.
This story was updated to reflect the latest estimate of the distance between the target and where the drop landed, as updated by Hawaii News Now.