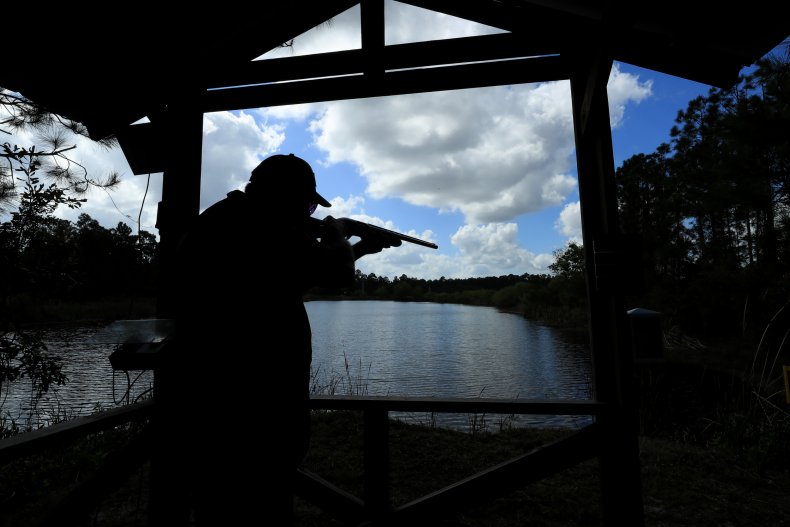 The U.S. Army Corps of Engineers is proposing new rules that would expand access to firearms on federally managed water resource development projects, such as dams, locks, harbors and levees.
In mid-April, the corps outlined proposed regulations in the Federal Register that would remove a requirement that gun owners obtain written permission before carrying on water development sites. Currently, the requirement is only waived for hunters who unload their firearms between destinations and for patrons of shooting ranges.
A public comment period for the proposed regulations ends on June 12, at which point the corps can issue a final rule that would go into effect at least two months afterward. Absent the administrative burdens imposed by the current rules, gun owners would have to comply with the applicable laws of the states and localities in which corps projects are based.
"The written permission requirement in the current Corps regulation is inconsistent with the regulations and approach by the other Federal land management agencies, which generally authorize the possession of weapons when in accordance with state and local laws and the individual is not otherwise prohibited by law from possessing the weapon," the corps explains in its proposal.
The document goes on to claim that, by deferring to state and local rules entirely, these revisions will resolve inconsistencies between how firearms are governed on corps projects and on state territory.
However, federal rules already require that gun owners comply with state and local rules, even when they are on corps lands. The changes would only reduce the barrier to carrying loaded firearms on water resource management projects.
The corps also argues that the new regulations would serve to harmonize its practices with those of other federal agencies, such as the National Park Service and the Bureau of Land Management, which have tailored their rules in recent years to defer to state and local firearms standards.
The Army estimates that it receives 300 written requests to carry on corps water projects each year. The proposed changes would result in a cost-savings of around $2,340 annually.
According to a revised Congressional Research Service report published in 2015, corps water resource projects serve as popular tourist destinations that attract 370 million visits per year, "making its projects the most visited of any single federal agency's sites."
The corps owns 8.8 million acres of land in connection to water resource projects, which include 422 lake and river projects with recreation, 92,844 campsites and 7,700 miles of trails, the report found. One-third of all U.S. freshwater used in lake fishing is provided by corps water projects.
From 2008 to 2012, administrators of corps projects issued an average of 54 warnings and citations each year related to the use of firearms, explosives and other weapons.
In 2013, Ohio Republican Representative Bob Gibbs introduced legislation that would have abolished all corps water resource regulations restricting firearms. That measure would have effectively eliminated regulations constraining gun possession mainly to hunters and target shooters.
The Corps of Engineers did not respond to a request for comment about its proposed regulations.