Army Esports Team to Resume Streaming After AOC Amendment Fails
After incidents of account banning and allegations of improper recruiting tactics, the U.S. Army Esports team announced Tuesday it expects to resume streaming activities in the coming days.
Broadcasting on the streaming platform Twitch, the U.S. Army Esports team placed itself on hiatus in July after complaints from users and lawmakers. New York Representative Alexandria Ocasio-Cortez said banner ads that appeared during the livestreamed gaming events led users directly to a recruitment site.
A promotion in which an XBox controller was to be given away also led to a form where those who entered the giveaway gave consent to be contacted by a recruiter. Some accounts were also banned by the U.S. Army Esports team after users asked soldiers about alleged U.S. war crimes. First Amendment rights of the banned users may have been violated.
Ocasio-Cortez said in a July floor speech that "we cannot conflate war and military service with this kind of gamified format." Introducing an amendment to a House appropriations bill, Ocasio-Cortez attempted to halt funding for the U.S. Army Esports team, saying that some users of the Twitch channel who were redirected to contact forms were as young as 12-years old.
"These are not educational outreach programs, but recruitment forms for the military," Ocasio-Cortez said.
Representatives voted against Ocasio-Cortez's amendment by a tally of 292-126, with 13 members abstaining from voting.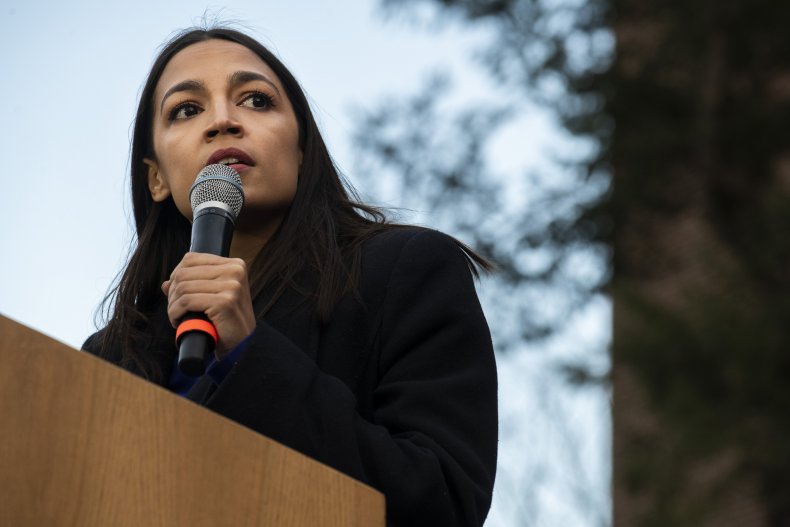 The U.S. Army Esports team engages viewers and commenters by broadcasting sessions of video game play on Twitch, including popular games like Fortnite, League of Legends and Overwatch. The team also ran a room on the Discord server before it was taken off line by moderators.
Commenters on both Twitch and Discord began asking members of the team about war crimes, causing the U.S. Army Esports team to ban over 300 accounts. According to the American Civil Liberties Union (ACLU), that was a violation of the users' First Amendment rights.
"Calling out the government's war crimes isn't harassment, it's speaking truth to power," the ACLU tweeted in July. "And banning users who ask important questions isn't 'flexing,' it's unconstitutional."
U.S. Army Recruiting Command (USAREC) spokesperson Lisa Ferguson said the users were banned from the Twitch channel "due to concern over posted content and website links that were considered harassing and degrading in nature" in a July statement to Military Times.
In a statement sent to Newsweek on Tuesday, Ferguson said new policies and procedures for the team were still being created.
"The team is reviewing and clarifying its policies and procedures for the stream and will provide all who have been banned the opportunity to participate in the space as long as they follow the team's guidelines," Ferguson wrote. "The team will resume streaming on Twitch in the near future, but a specific date has not been set at this time. Personal attacks, crude language, pornographic material, harassment and bullying will not be tolerated on the stream, and action will be taken if individuals choose to engage in this behavior."
Accounts of banned users are expected to be reinstated when the team begins live streaming again.
Allegations that the controller giveaway was false were also denied by USAREC. While entrants were redirected to a separate landing page, each page had individual identifying markers that linked them to the giveaway. According to Ferguson, the team has given out 10 pieces of gaming-related merchandise since 2019.
Newsweek reached out to the ACLU for comment.
Updated 12:23 a.m. EST 08/05/2020: This story has been updated with a statement from the U.S. Army Recruiting Command.