U.S. Army Humvee Bursts Into Flames, Crashes on German Motorway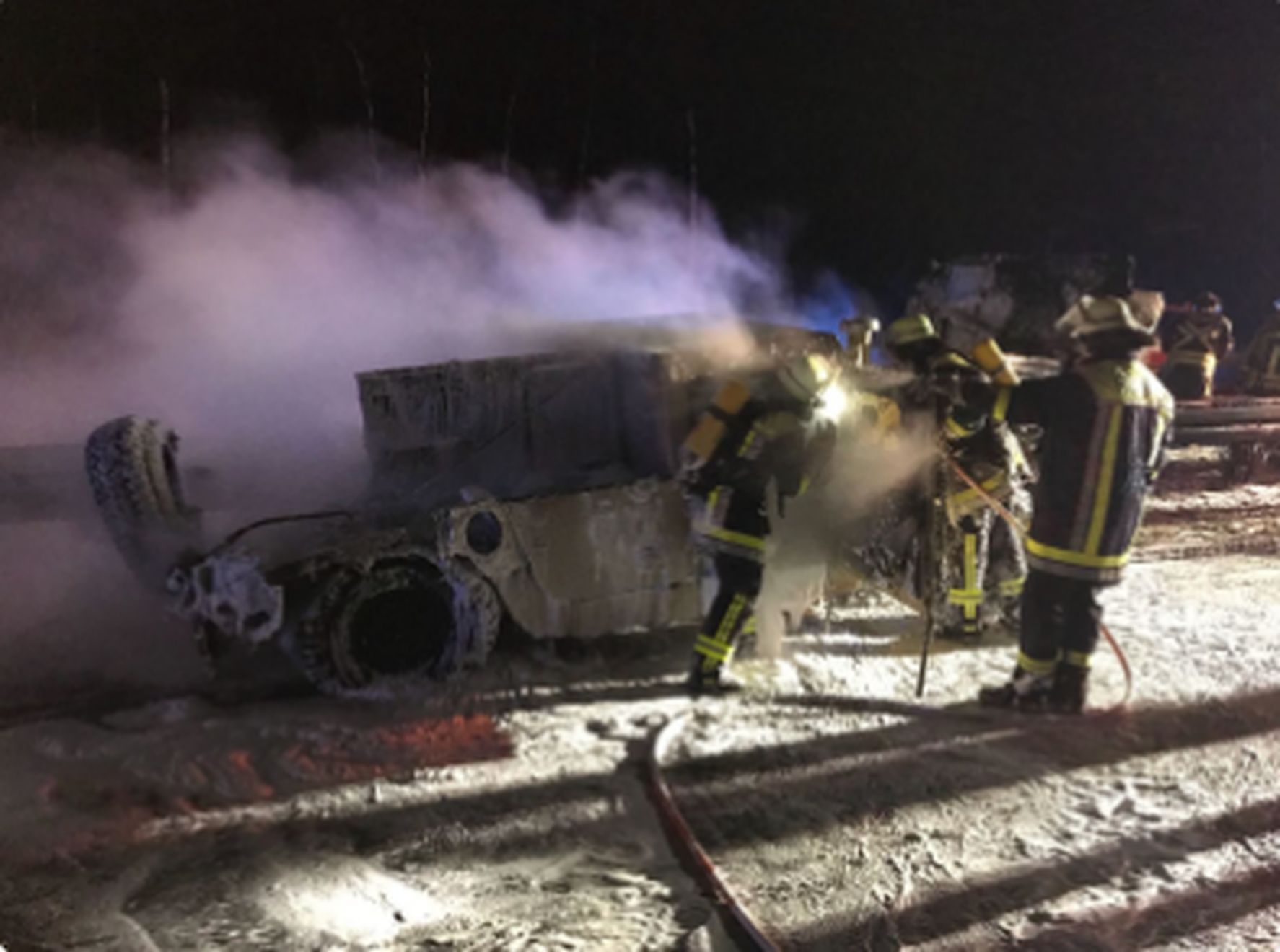 A U.S. Army Humvee burst into flames in the middle of a major German roadway and smashed into a guardrail as it was being towed for repairs, local police reported.
The military truck had broken down on Autobahn 93 in Germany's southern state of Bavaria, forcing soldiers to tow it near the Grafenwoehr training area, a major hub for the U.S. Army in Europe and one of the continent's largest military communities.
Related: Russia Wants to Take U.S. to Court Over Sanctions on Its Consulate and Diplomats
The Humvee was being taken to a facility to undergo repairs when it caught fire. Soldiers guessed its axle had overheated, sparking the blaze in the truck. They disconnected it from their own vehicle, fearing the fire could spread.
Once untethered, the burning Humvee rolled off toward traffic on the large motorway, crashing into a guardrail, the local police department for the Upper Franconia area announced in a statement. Authorities quickly shut down traffic in both directions.
Nobody was injured in the incident, but damage to the military truck will probably set the military back around $98,000, police said. This is the third road accident suffered by U.S. forces in Germany this month, military newspaper Stars and Stripes highlighted.
U.S. forces operate numerous facilities in Germany, which has become the biggest overseas host of U.S. troops in Europe and the second biggest in the world. As of 2016, only Japan had more U.S. military personnel deployed on its territory (38,818), while Germany ranked a close second globally with 34,602—nearly three times that of Italy, which is Europe's second biggest host of U.S. military personnel.
Through the Cold War and after its reunification, Germany became a cornerstone of U.S. defense-planning in Europe. The election of Donald Trump as president, however, has put a strain on Washington's relationship with Berlin. Trump's staunchly anti-immigrant policy and his tendency to cast doubt over traditional democratic partners of the U.S. has left Germans viewing him as a greater threat than either Russia or North Korea, according to polls.