Army Officer With Top-Secret Clearance Arrested for Secretly Recording Teen Relative, Discussing Plans to Drug and Rape Her
A Georgia army officer with high-ranking clearance has been arrested on charges of distribution of child pornography after an FBI agent caught him sharing nude pictures of a teenage relative captured via a spy camera.
Federal authorities announced Monday that Army Major Jason Musgrove, 39, had shared plans of drugging and sexually assaulting his relative in an incest-themed chatroom on the chat app Kik.
An agent who had been monitoring the chat for child pornography for several months as part of an ongoing investigation engaged with Musgrove. He was able to backtrace the pictures and various messages, posted from December 4 to December 5, to Musgrove's personal computer. Kik, gave the FBI his account information, and his IP address was subsequently traced back to his home.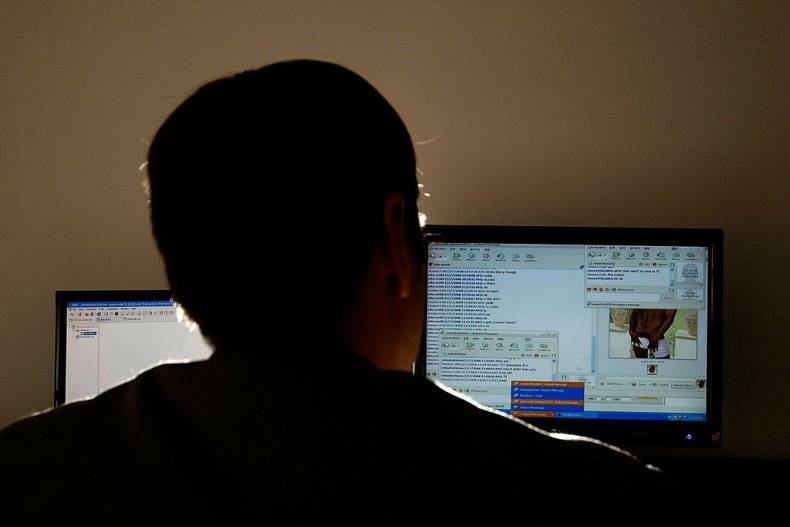 During that period of time, Musgrove shared multiple images of his relative in the nude with the chat—an apparent initiation requirement for the chat in question. He informed the chat that he had hidden a spycam in the relative's room and had plenty of "full nude" pictures of her.
Undercover agent Tripp Godbee engaged with Musgrove in private messages, and during those conversations Musgrove admitted that he was employed by the army. He went on to allegedly say that he had touched this relative in her sleep, had masturbated to her images, and had sniffed her dirty panties. He also discussed plans to drug and sexually assault her.
"I want to be prepared with the proper ingredients for a good night cocktail!" Musgrove allegedly said, according to Godbee. "Right now I'm looking at mixing some cherry NyQuil into a Dr. Pepper."
Musgrove is currently being held in a Lincoln County jail. He appeared before a federal magistrate court on Monday, which recommended he remain in the custody of U.S. Marshals. The name of his minor relative and her relationship to Musgrove are currently being withheld by authorities.
According to court records, Musgrove works an integrated threats operations officer at Army Cyber Command at Fort Gordon in Georgia, which requires top-secret security clearance.
Maj. Kip Patterson, a Cyber Command spokesman, told The Army Times that Musgrove's security clearance had been suspended and "standard Army administrative actions" had been taken.
"Obviously the chain of command is very concerned and we're looking at what actions should be taken," Patterson concluded. There is no word as to whether or not the charges will result in Musgrove being discharged from the army.