Army Posts Online Ad Seeking Dead Bodies, Frozen Body Parts
The United States Army posted an online solicitation last week that wasn't looking for warm bodies to meet recruiting quotas, but cold bodies for medical purposes.
The Army is looking for fresh frozen cadavers from pelvis to the toe tip with sacrum, shoulders with arms and clavicles and various other body parts.
The body parts and cadavers are for medical training for field surgery for combat medics. The body parts requested will find their way to the Department of Anatomy and Physiology, U.S. Army Medical Department Center and School at the Texas Tech University Health Sciences Center in El Paso, Texas.
The full list of items wanted can be found on the Army's online solicitation. The requisition title is simply labeled, "Fresh frozen Cadaver limbs."
But before you consider chopping off ears, fingers, toes, hands, feet and thighs, the request was short-lived on a tight deadline. The Army posted the request on September 19 and had a five-day turnaround with a deadline that ended Tuesday morning.
The Army compensates for its annual body parts request to keep their newest field combat medics trained and up-to-date. The solicitation even indicates when trainees will begin to start working with them during their "Combat Extremity Surgery Course." The total price tag associated with the endeavor is a cool $32.5 million, and it was an open competition for individuals or businesses.
"This procurement is being conducted as a Full and Open competition. All eligible businesses may submit an offer, which will be considered," the Army wrote.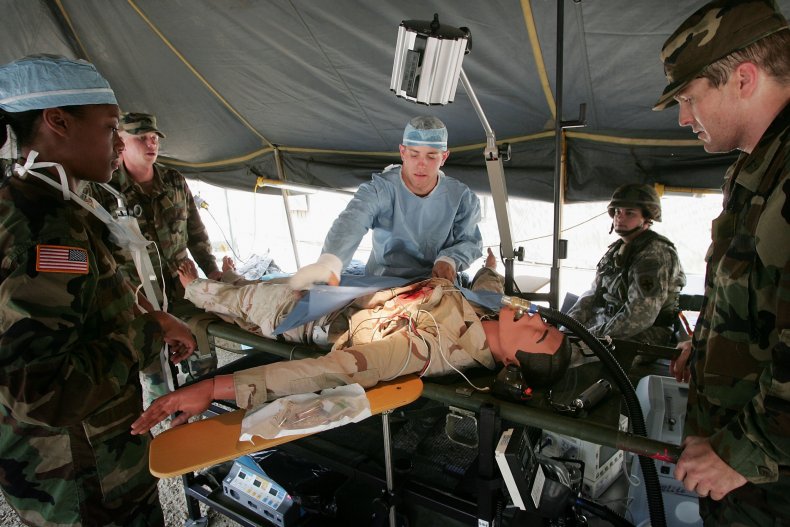 Field medics and field surgery are hardly nothing new for the military, as these specialists have been around since the U.S. Civil War era with the first Geneva Convention in 1864, when European nations adopted it to save lives of the wounded on battlefields.
Field medics gained notoriety in the 20th century with two world wars, the Korean War, Vietnam War, the Desert Storm and a handful of other global conflicts from the Middle East to Spain and beyond.
After the U.S.-led coalition invaded Afghanistan and Iraq following the events of September 11, 2001, more and more troops were sent to the region, and more troops required immediate attention.
As a result of more-advanced training, more soldiers, marines and naval forces were able to begin recovery more quickly.
In 2005, the military consolidated most medical training of the armed forces to Fort Sam Houston in El Paso, where Army medics now train with the Navy's corpsmen.
More accurate training comes with experience working on actual body parts, which is what the Army has been looking for during the last week, and also around the same time every year.