Army Reserve Officer Who Questioned Biden's Presidency, Campaigned in Uniform, is Under Investigation
Alex Stovall, an Army Reserve officer who is running for Congress in Arizona, who has questioned Joe Biden's presidency in the past and campaigned while in uniform, is under investigation by the U.S. Army Reserve Command for unspecified violations.
Army Times said a command official confirmed an investigation had been launched against the first lieutenant, who has used photos of himself in uniform in ads and also has said he doesn't think Joe Biden is the president of the United States.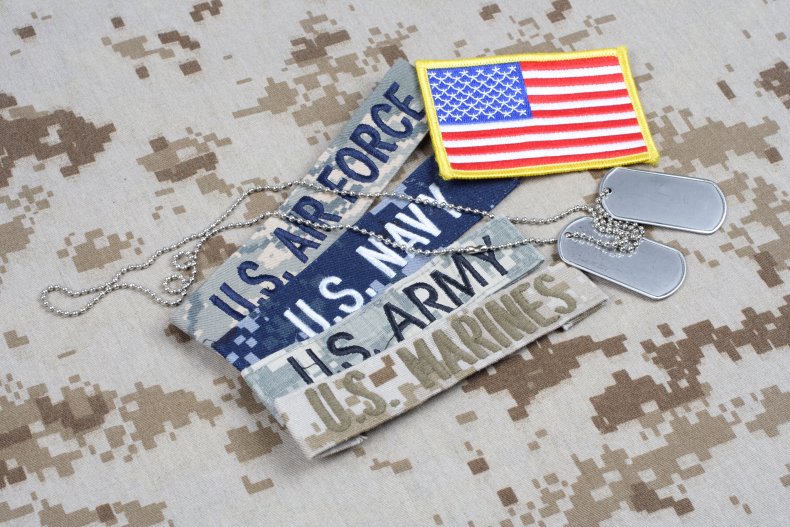 "We are aware of the situation and are investigating," Lt. Col. Simon Flake, an Army Reserve Command spokesman, told Newsweek in an emailed statement. "Due to the ongoing investigation we are unable to provide more information at this time."
Though Flake could not specifically cite the exact nature of the investigation, he wrote that the military expects its members to adhere to a tradition of non-partisanship while in uniform.
"The U.S. Army Reserve follows the Department of Defense's long standing policy regarding service member involvement in partisan political campaigns to avoid the perception of DoD sponsorship, approval, or endorsement of any partisan political candidate, campaign, or cause," Flake said in the statement. "Standard procedural steps are being taken to ensure the investigation is conducted in a timely and thorough manner and appropriate rights will be afforded to all involved."
Army regulations ban soldiers from participating in political activity while in uniform.
Stovall joined the military in 2013 and currently has the rank of first lieutenant. He is assigned to the Army Reserve's 91st Training Division and is also a chaplain candidate, according to service records released to Army Times.
He wore his uniform during a May interview on One America News (OAN), during which he spoke out against Democrats. In April, while not in uniform, he appeared on Gun Freedom Radio. In that interview, he said, "I don't think [Biden] is president."
Stovall first announced he was running for Congress in Arizona's 9th District as a Republican in March. One of his first campaigns ads targeted Rep. Alexandria Ocasio-Cortez, D-N.Y. In the video, he says in a voice-over: "Socialists like AOC hate two things: God and America."
He then introduces himself as a "26-year-old Army officer chaplain running to stop AOC and her cronies from taking over our Congress and our country."
"I don't fight for this country to watch it get taken over by AOC," he also states in the clip.
Stovall shared the campaign video on his official Twitter account.
Joel Bailey, Stovall's press secretary, told Army Times the candidate did not break any military rules. He said, "The campaign has followed all USAR and DOD regulations. Alex Stovall is proud to be in the USAR and he decided to run to serve his country in Congress as well. Americans are tired of seeing this country lurch further left toward policies that hurt them."
Newsweek contacted Alex Stovall's campaign for further comment but did not hear back in time for publication.
Update 06/01/21 2:00 p.m. EDT: This story has been updated to include comments from Army Reserve Command spokesman Lt. Col. Simon Flake.