An army sergeant was shot dead in by a fellow soldier while he was playing video games in his Colorado apartment.
Alexis Sanchez, 30, who had served in Afghanistan, was killed on October 27—days before he had planned to surprise his 2-year-old son by dressing up as Spiderman for Halloween, his ex-wife Alexis Tueller told The Gazette.
William Garcia, a 22-year-old corporal who served with Sanchez in the 1st Stryker Brigade Combat Team, 4th Infantry Division, will be tried on manslaughter charges after a witness told the police he saw Garcia pointing a gun at objects—including a washer and dryer—before hearing a gunshot, CBS Miami reports. According to the witness statement, he turned around and saw Garcia holding the gun.
Garcia claims differently. According to his accounts, he had been "messing with" the handgun when it dropped to the kitchen floor and fired the bullet that killed Sanchez.
Following the incident, police arrived at Sanchez's apartment at 3853 Westmeadow Drive, near his base in Fort Carson, to find him dead with a fatal bullet wound to the chest.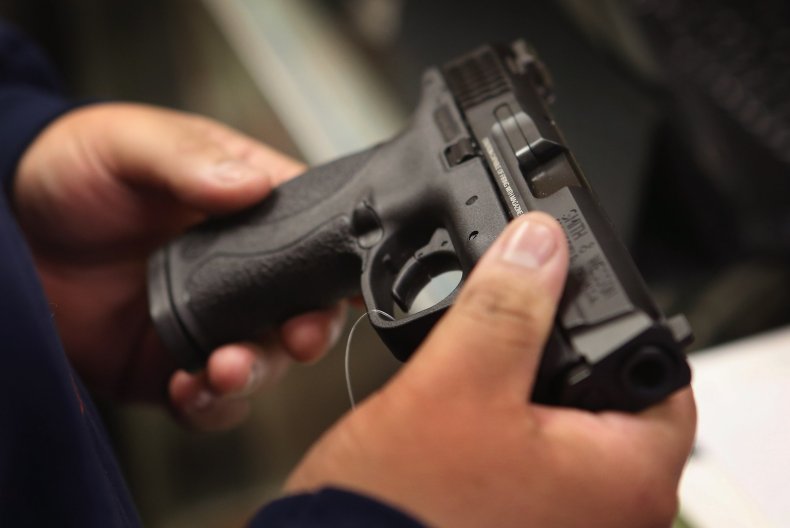 Sanchez served in Afghanistan from April 2017 to January 2019, joining the U.S. army in 2014.
Pedro Carrion, a friend and pastor, described him as poet with a love of art, music and serving others, telling The Gazette he was originally surprised when this "skinny, lanky, emo kid" decided to sign up.
Tueller remembers a "goofy" but loving father, who was "so excited" to become a dad—"He adored that little boy," she told reporters.
His body has been flown to be buried in his hometown Miami.
Meanwhile, Garcia has been released from El Paso County Jail on bail and is expected to attend a court hearing planned for December 18, 2019.
Below is a graph created by Statista showing the number of people killed and injured by firearms in the U.S. in the last five years.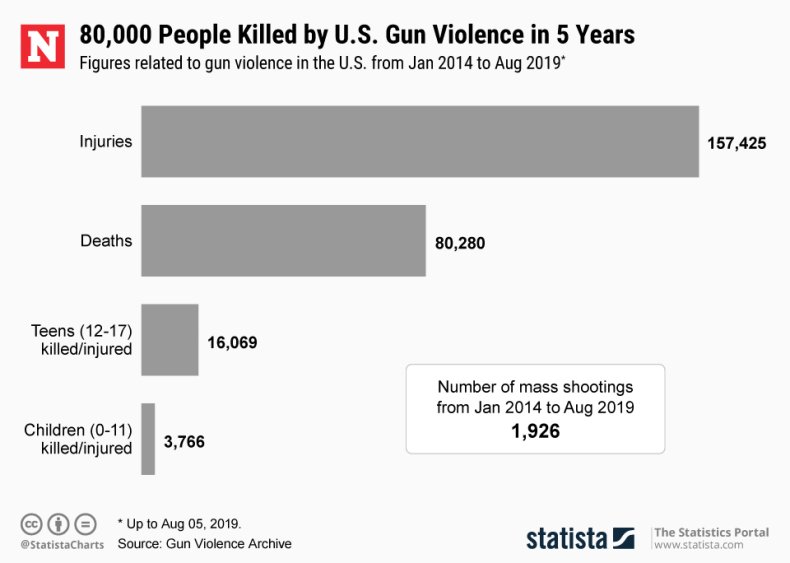 According to Giffords Law Center, roughly 100 people in the U.S. are killed with guns every day, a rate that is approximately 25 times greater than other high-income countries.
Data collected Center for Disease Control and Prevention (CDC) in 2017 shows that death by firearm is the third-leading cause of injury-related deaths in the country, behind traffic and poisoning—4,594 people aged 24 to 35 (Sanchez's age group) died from a firearm-related injury in 2017, the number largest of any age group.
Having access to firearms doubles a person's risk of dying from homicide.