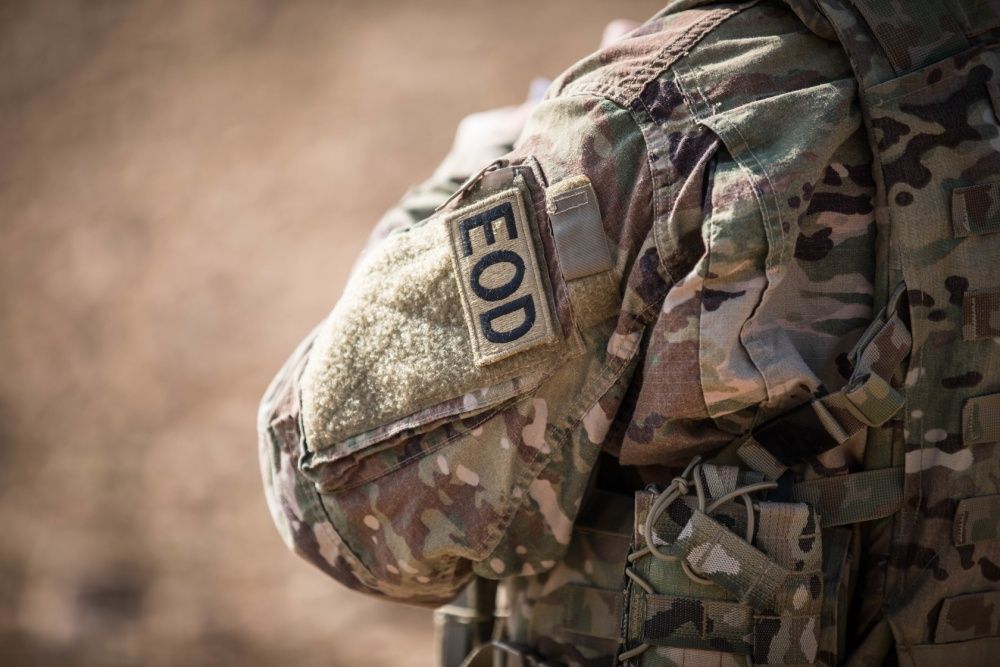 Two U.S. Army explosive ordnance disposal specialists have been indicted over allegations they tried to sell firearms and C-4 explosives bound for Mexico—an issue the U.S. Army attempted to keep quiet since their arrest last November, according to sources.
Former U.S. Army soldier Tyler J. Sumlin and Sergeant First Class Jason W. Jarvis were charged with eight felony counts after trying to sell multiple firearms, military grade equipment, and C-4 plastic explosives and detonators to undercover agents with Homeland Security Investigations, an investigative arm of the Department of Homeland Security, in El Paso, Texas, according to a criminal complaint reviewed by Newsweek.
For months, rumors of the arrest and the attempted sale of weapons and explosives to Mexican Cartels circulated the Defense Department's explosive ordnance disposal (EOD) community, but with no official press releases from Army brass or news articles, the incident was chalked up to fabricated stories told between service members.
Former EOD technicians, who were granted anonymity in order to speak openly about the investigation, told Newsweek that U.S. Army commands at Fort Bragg wanted to keep the story out of the news cycle if they could. Newsweek on Thursday contacted both Fort Bragg and the Pentagon, in Washington, D.C., who said they are working on providing additional information.
But late Wednesday night, the rumor was given substance when an EOD specialist found the charge sheet and indictments in the Public Access to Court Electronic Records database, known to lawyers and journalists as PACER.
The charge sheet was dropped into a secret Facebook chat room for current and former members of the EOD community. The room boasts a membership of more than 3,000 followers.
Sumlin indicated that there are six other people involved in the conspiracy to sell weapons and explosives. It is not known if the six individuals include Jarvis and Sumlin, according to the Facebook thread obtained by Newsweek from the secret chat room.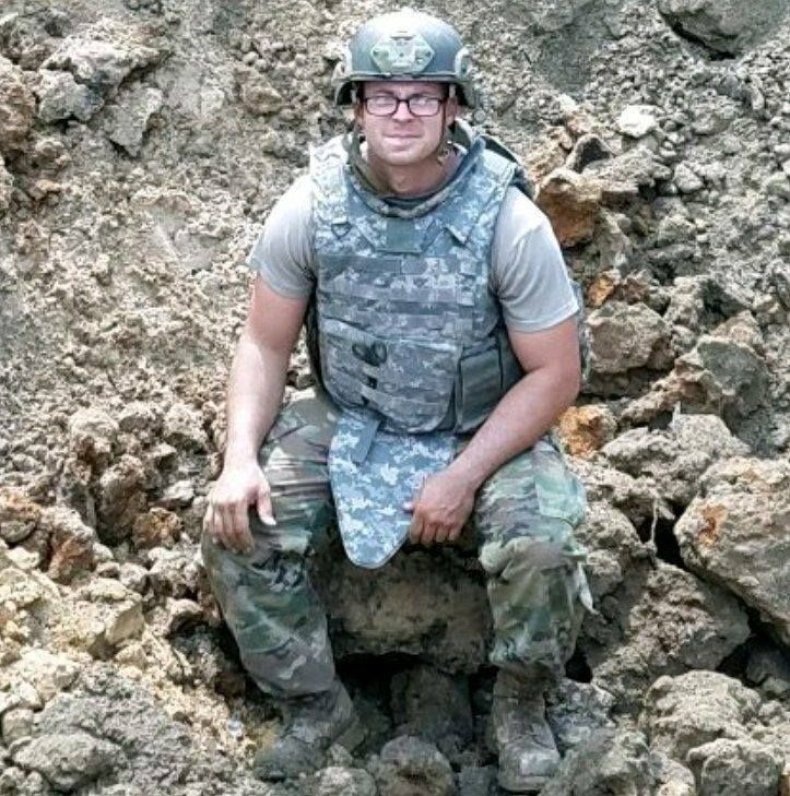 "As far as I know they are in the clear as long as they don't say anything," Sumlin wrote. "And even if there was a docket, I wouldn't ever think of telling anyone the [case] number so it could be posted. I don't care about mine. I f***ed up huge. No changing that. I'm gonna do some time and hopefully move on with my life. I figured this shit had been posted months ago."
When another EOD specialist asked Sumlin why he was protecting the other individuals involved in the scheme, he said, "I'd like to hope they learned from what's going to happen to me. By all means, if this would have happened to one of them, it would have changed my life that's for sure."
One EOD specialist in the chat room told Sumlin, "F*** you AND your service. You're a piece of shit. You betrayed everyone you ever worked with as soon as you tried to sell weapons and explosives to a cartel."
Another person asked Sumlin why he was talking about his case and about the involvement of other individuals in an open forum. Sumlin replied, "Ummmm haven't you been paying attention, I'm an idiot duh."
The case against Sumlin and Jarvis has been continued until April, according to the latest docket filing.
For the two soldiers, the plot allegedly began on or around June 6, 2018, when they planned to drive a cache of weapons to El Paso, Texas, in order to sell them to a buyer who would transport them over the U.S. southern border. Sources familiar with the situation told Newsweek they believed the intended goal was to supply the Mexican Cartel.
Jarvis, an active-duty EOD soldier with the 52nd Ordnance Group and assigned to Fort Bragg in North Carolina, is then said to have rented a Chevrolet Tahoe and driven from the Tar Heel State to Inverness, Florida, to meet with Sumlin, a former EOD team leader, according to his Linkedin profile.
The vehicle was packed with firearms, explosives and other military equipment swiped from the Army base, according to the indictment.
The two Army soldiers allegedly met at an Airbnb residence in Florida and combined their respective stolen weapons and explosives together, placing them in storage containers after wiping the firearms clean to remove their fingerprints in preparation for the trip to El Paso.
Once everything was packed in the Chevrolet Tahoe, the two men drove from Florida to Texas and on November 14, 2018, met with undercover agents at a local truck stop in far east El Paso, according to the criminal complaint. Sumlin and Jarvis followed undercover agents to a nearby warehouse to exchange the money for the goods, but upon their arrival, the two Army soldiers were taken into custody without incident. The men were accused of agreeing to sell the stolen firearms, explosives and hardware for $75,000.
In the Facebook chat room Wednesday night, Sumlin told one user that he asked for $250,000, but was talked down to $75,000, and that both he and Jarvis could have received additional charges from the U.S. government.
The criminal complaint says that agents seized 32 rifles of various makes and models and three handguns of different varieties. Silencers, 5 pounds of C-4 explosive and a hand grenade were also among the items seized.
A Defense Department source with knowledge of the serious incident report told Newsweek under the condition of anonymity that among the weapons included M4 carbines; M107 Barrett .50 caliber sniper rifles; a Browning .50 caliber machine gun; night vision goggles; and igniters and blasting caps for the C-4 explosives.
After their arrest, both individuals agreed to make statements without legal representation. The men, according to the indictment, said they both coordinated the sale of multiple firearms with a buyer in El Paso and admitted that they were aware the weapons and explosives were to be exported to Mexico.
Sumlin was slated to make $12,000 from the transaction, while Jarvis's take on the deal was $2,000 for his participation in the transaction. Law enforcement database found that neither individual possessed a federal firearms license.
"The fact that former and active members of the U.S. military were prepared and attempted to smuggle out of the country this considerable array of equipment and firepower is distressing, in and of itself," said Brad Moss, an attorney specializing in matters of national security and based in Washington, D.C.
"What is immensely concerning, however, is that they were apparently able to get this equipment out of a U.S. Government facility without anyone originally noticing," Moss told Newsweek via email after reviewing the indictments. "This speaks to a far greater physical security breach than is made clear by the mere actions of the criminal defendants themselves. Somewhere someone did not properly do their job."
Attorneys for Sumlin and Jarvis did not immediately respond to a request for comment from Newsweek.