Army Uses Student Debt Crisis, Not Ongoing Wars, to Meet Recruiting Goals in 2019
Recruits wanting to be all they can be are getting a different sales pitch from the United States Army, and it seems to be trending off the most recent sales charts. After umpteen years of having ongoing wars in the Middle East as a selling point, recruiters found a niche to meet their 2019 goals: the national student debt crisis.
The Army Times reported Tuesday that Army leaders met to announce exceeding their 2019 goal of 68,000 new recruits, but they did not lean on multiple conflicts to reach that number.
The Head of Army Recruiting Command, Maj. Gen. Frank Muth, said Tuesday he visited nearly 40 different recruiting commands in 2019, and he learned that ongoing wars were hardly the topic when recruiters visited with potential soldiers.
"One of the national crises right now is student loans, so $31,000 is [about] the average," Muth told reporters at the Pentagon. "You can get out [of the Army] after four years, 100 percent paid for state college anywhere in the United States."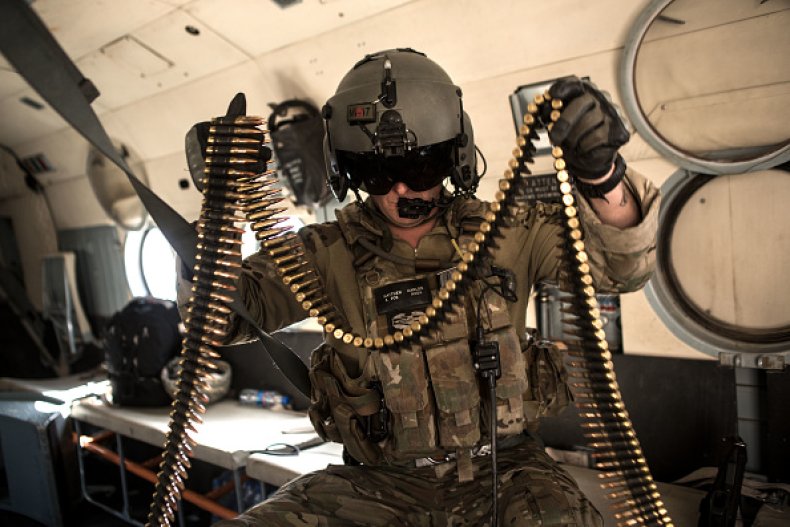 The Army hoped to have an end-of-year force of 478,000 troops. But with better retention and exceeding recruit numbers, the Army could end 2019 with more than 480,000 soldiers, perhaps hitting 483,000.
Muth said many soldiers still enlist because of educational benefits, trade skill training, the journey of joining and, for many, a way to finally venture from small-town America.
The numbers set as this year's goal, like they do in business, reflect last year's real numbers and projections for the following year. The Army initially established 80,000 as its 2018 goal, but shifted that number downward halfway through the year to 76,500.
The Army finished with about 70,000 recruits, which lowered expectations to 68,000 for the 2019 outlook.
"We made our recruiting mission, so we made 68,000," Army Chief of Staff Gen. James McConville said in the Army Times report. "Our retention mission ... we've retained a lot more than we thought and our attrition has gone down."
In past years, a weakened economy and higher unemployment rate made recruiting easier, according to the report. The Army had the additional benefit of using wars in Iraq and Afghanistan — and other conflicts abroad — to lure new recruits.
The Army in the past also relied on waivers — like "moral waivers" for things like marijuana possession claims — to get more people into service. That wasn't the case in 2019.
"In terms of quality, we're better than we have been in the last 10 years," Muth said.
The Army also got a boost in major cities outside of the southern United States — Boston, Chicago, Los Angeles and New York — and saw an increase in both women and people of color.
"By readdressing the 22 cities in America, we had a double-digit lift with females and minorities," said Acting Secretary of the Army Ryan McCarthy. "We are getting a much more comprehensive cohort of men and women to join the force that are a reflection of the country."