Army Vet and Ex-Rep. Max Rose Hails Trump, Biden for Ending Afghanistan War
Former Representative Max Rose, a New York Democrat, hailed the decisions of President Joe Biden and former President Donald Trump to withdraw all U.S. troops from Afghanistan, as both leaders face substantial criticism after the Taliban swiftly retook control of the country.
The U.S. is working to rapidly evacuate its remaining diplomats and others in Kabul as the U.S.-backed government there collapsed on Sunday. Afghan President Ashraf Ghani fled the country, and Taliban forces have reportedly been firing on Kabul's airport.
While many lawmakers have criticized the decision of Trump to sign a February 2020 peace deal and withdrawal agreement with the Taliban, as well as Biden for following through with the withdrawal, Rose praised their controversial decisions.
The former Democratic congressman is a veteran of the Afghanistan War, having served as platoon leader with the U.S. Army there from 2012 to 2013.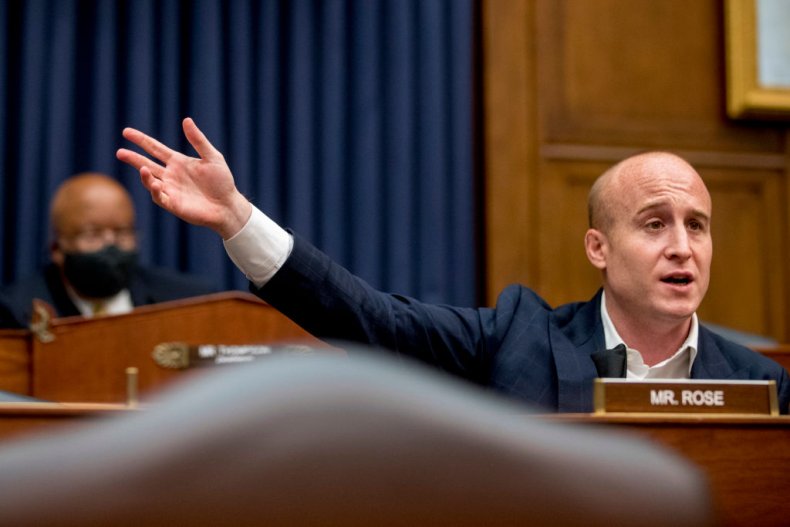 In a Twitter thread, Rose wrote that he "still" has "the scars on my body and soul" from his time serving in Afghanistan. He told his followers that it's "important to thank those who served" in the war, "to tell them that they served a real purpose defending our nation at a moment when we were attacked."
But Rose said that this gratitude should not be used as "justification for endless war in an untenable situation." The veteran argued that the U.S. "could spend additional billions of dollars and lose even more lives, but it would only forestall this outcome and leave us no safer."
"Ending the war in Afghanistan was the right thing to do under Donald Trump and it's the right thing to do under Joe Biden," the former congressman wrote.
Other current lawmakers who also served in the military shared different perspectives. Representative Adam Kinzinger, an Illinois Republican, served as a 2nd Lieutenant in the U.S. Air Force and flew missions in Afghanistan and Iraq. He has been critical of the Trump administration's negotiations with the Taliban as well as Biden's withdrawal.
"A sad day for peace, stability, and security—both in Afghanistan and here at home. Taliban rule brings danger & devastation to the Afghan people and welcomes in a safe haven for terrorists worldwide. Utterly disastrous & entirely preventable," Kinzinger tweeted on Sunday.
Representative Peter Meijer, a Michigan Republican and veteran of the Iraq War, has previously praised Trump and Biden for moving forward with the U.S. troop withdrawal.
"Bringing our troops home from Afghanistan is the right decision. President Trump was right to negotiate this withdrawal agreement, and I'm glad President Biden has committed to seeing this withdrawal through," Meijer tweeted in April.
However, the GOP lawmaker has been critical of the Biden administration's withdrawal plan as the Taliban swiftly regained control of the country.
"What we are seeing unfold in real time is an intelligence failure on the magnitude of supposed Iraq WMDs or downplaying ISIS as 'JV team.' These failures will continue as long as @POTUS is able to selectively manipulate intelligence to support his/her political priorities," Meijer wrote in a Sunday tweet.
Intelligence and military analysts reportedly projected that the Afghan government could collapse within a month to 90 days after the U.S. had fully withdrawn. But the government collapsed on Sunday—more than two weeks before Biden's August 31 deadline to complete the withdrawal.
Under Trump's original peace deal with the Taliban, the U.S. would have withdrawn all troops by May 1. Biden extended that deadline after he took office to September 11, but later moved it forward to August 31.
Newsweek reached out to the White House and Trump's press office for comment, but did not immediately receive a responses.