Army Veteran Accused of Sexual Assault in 3 California Kidnappings
A 51-year-old U.S. Army veteran has been accused of sexual assault in connection with three kidnappings that occurred in Southern California between the beginning of 2020 and August of this year.
Orange County District Attorney Todd Spitzer announced on Monday the suspect, identified as Robert Daniel Yucas, was arrested in Alaska last week and is expected to be extradited to face charges in California, a process that Sheriff Don Barnes with the Orange County Sheriff's Department said could take up to 30 days.
The three incidents in which Yucas is facing charges all occurred along trails within the Aliso Viejo area of Orange County, Barnes said during a Monday news conference. Barnes said Yucas lived in the area between 2017 and 2019, and authorities think it is possible there may be other victims of Yucas' alleged behavior who have yet to come forward.
"We believe there are additional victims because of the pattern and practice of this predator behavior," Barnes told reporters.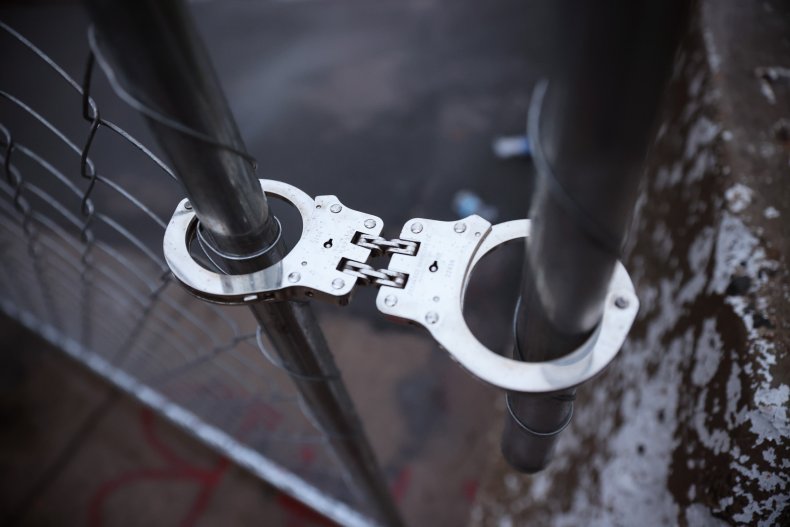 The first incident reported to authorities took place in January 2020, when a woman on a skateboard was approached by a man seeking directions. The woman later told authorities the man grabbed her, choked her unconscious and dragged her into bushes nearby, where she later awoke and discovered she had been raped, Barnes said.
The second incident occurred less than three months later when a woman was attacked from behind while running by a man who put her in a chokehold and dragged her into a nearby brush. The woman was able to escape her attacker in that incident, according to a news release from Spitzer's office.
The third incident occurred last month in the same area when a woman was attacked from behind and choked until she lost consciousness. The woman in that incident awoke in the bushes near the path on which she had been walking and discovered her pants had been pulled down, according to the release.
All three women were "indiscriminately snatched," Spitzer said during the Monday news conference.
"These crimes are what nightmares are made of: a stranger abduction, a quick jog on a running trail that turned into a fight for her life, a quick jog that turned into a brutal sexual assault," Spitzer said.
A separate incident occurred further south in San Diego County in early September. The Orange County Sheriff's Department said it received an anonymous tip about the September incident in San Diego, and authorities were able to connect DNA gathered in that case to DNA that had been gathered in the earlier Orange County incidents.
Barnes said Yucas was working as a cargo airline pilot and was overseas at the time a warrant was put out for his arrest. Authorities learned Yucas was to land back in the U.S. last week at the international airport in Anchorage, where he was met by airport police and taken into custody on September 16.
Yucas is facing one felony count of forcible rape, one felony count of attempted forcible rape and three felony counts of kidnapping with an intent to commit a sexual offense, according to Spitzer's office. The charges carry a maximum sentence of 39 years to life in prison, with additional years behind bars in state prison possible.
Yucas is also suspected of criminal incidents that occurred in San Diego and Riverside counties, Spitzer's office said. Authorities encouraged people who believe they may have been attacked by Yucas or by a man matching his description to come forward.
"My concern about Mr. Yucas, based on his pattern and practice, and his ability to have traveled not only throughout the United States and abroad, is that there are many other victims that occurred as a result of Mr. Yucas' pattern and practice as a sexual predator," Barnes said.
Individuals who believe they may have knowledge about Yucas or his alleged behavior were encouraged to contact the Orange County Sheriff's Department's sexual assault unit.