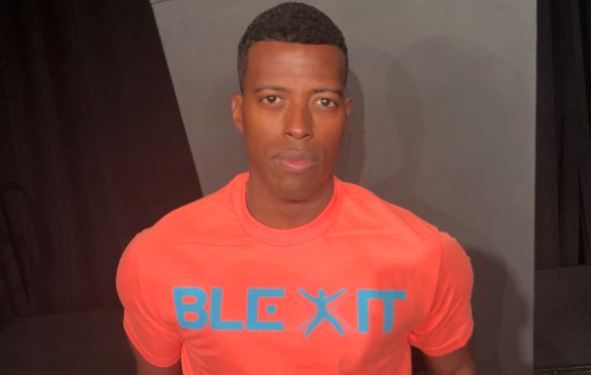 When Army veteran Rob Smith came out as gay, it was a personal moment reserved for his family and close friends. When he came out as conservative, it was a public declaration that prompted an onslaught of racial slurs and rejection from the communities he's championed.
Smith traced his journey to joining the Republican Party back to June 12, 2016, when 49 people were fatally shot at Pulse Nightclub in Orlando. As an openly gay man who was prominent in the LGBTQ rights movement, he wanted his fear to be met with a strong message against terrorism from his nation's leaders. In the wake of the targeted attack, it was the Republican message that resonated with him.
The shooting may have been a "turning point" for Smith, but his decision to make a public declaration about his newfound political beliefs took a little more time. As a gay, African-American man he knew he'd be going against the grain and worried about the repercussions of speaking out against the political left.
Eventually, Smith's desire to live an honest life, open about his beliefs, overpowered his fear of what people would say or the consequences he would face.
"Honestly, coming out as conservative has been more of an earth-shattering, life-altering move for me, personally, than coming out as gay was," Smith said. "I came out [as gay] to my family and friends but coming out as conservative has been a very public thing ... For me, this process has been more difficult to navigate than the process of coming out as gay."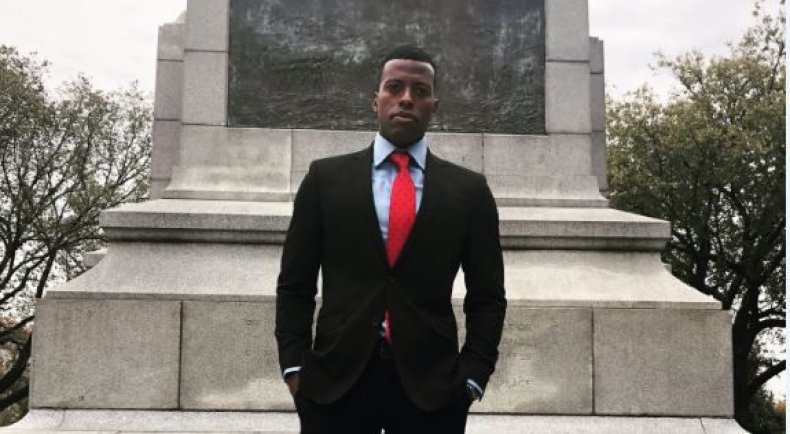 Being outspoken about his conservative beliefs was unchartered water but, putting it all on the line to affect change was familiar territory for Smith.
After leaving the military, the Iraq War veteran began to speak out against the "Don't Ask, Don't Tell" policy instituted by former President Bill Clinton. "Don't Ask, Don't Tell," made it legal for people who are homosexual to serve in the military under the condition that they kept their sexual orientation private. In 2010, Smith, who identified as a Democrat at the time, was arrested while protesting the policy at the White House.
"When I came out as a gay veteran and I was fighting for 'Don't Ask, Don't Tell' repeal, I was doing it because I knew there was a future that would include lesbian, gay, bisexual soldiers in the military being open and honest about who they are and they wouldn't care," Smith explained.
When former President Barack Obama signed the repeal of "Don't Ask, Don't Tell," Smith attended a ceremony as the president's guest. Now, years after the repeal was signed, he scrolls through Instagram and sees openly gay soldiers serving their country proudly. It's a moment he believes he'll have again, but this time, it'll be because of his openness with his conservative beliefs.
"I know that five, 10, 20, 25 years from now, me being out as an openly gay conservative, an openly gay and black conservative will open doors for this to not be as shocking and surprising to people," Smith explained. "It will open doors to people being unafraid to be open about their political beliefs in their own lives regardless of their skin color or their sexual orientation."
Smith estimated that there were possibly millions of people who haven't expressed what they really think out of fear. A fear of facing a backlash similar to what Smith experienced, which he alleges included text messages telling him he has a mental illness, having his platform taken away and being iced out of social circles.
Since he started expressing his conservative beliefs, Smith said he's received multiple text messages from people he once socialized with hoping he "gets well" from the illness causing him to support Republican policies. Over Thanksgiving weekend, a person he identified as a "former friend" texted him expressing the hope that the holiday brought him a realization. The text continued and said that if not, the "former friend" hoped his "healing" continued.
After an almost decade-long career speaking about LGBTQ rights, Smith said he was in the running to speak at both a recent corporate event and an event marking the 50th anniversary of the Stonewall riots. While he thought he'd be given the spot at the podium, he said that both times the organizations chose someone holding Democratic views, instead, leading him to believe it was his political opinions that tainted his chances.
"What you're telling me is that the only person who can speak to the community or to these issues is somebody that is a Democrat or on the left," Smith said.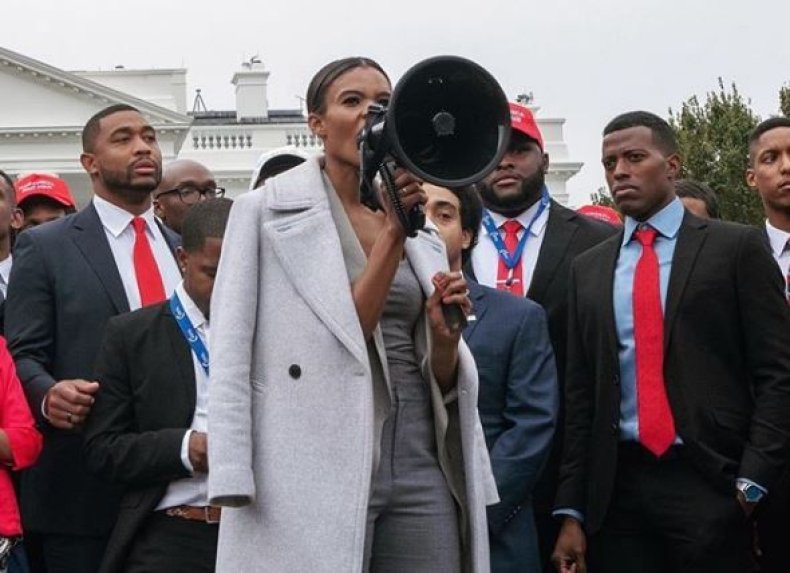 Given that his "coming out" as a conservative was a public affair, Smith had to navigate a social media fallout that included being on the receiving end of racial slurs. One Twitter user, who appeared to be white, called him an "Uncle Tom," and Smith noticed that five people, who appeared to be black, retweeted it. Smith likened retweeting the derogatory term to cosigning on a person who is white telling a person who is blacked how they're supposed to think.
Smith has also seen people who are black hurling racial slurs at other people who are black over divergent opinions, which he sees having consequences that transcend one political disagreement. In his opinion, when African American people use derogatory terms such as "Uncle Tom," "house negro," and "coon," towards other African American people, it's a slippery slope to white people believing its acceptable to use those terms.
Smith took particular umbrage with the treatment that rapper Kanye West faced after he began to wear a "Make America Great Again" hat and met with President Donald Trump. West was heavily criticized for his political stances with some calling into question his mental health. The attacks, along with sending the message that someone who is black has to think a certain way, rubbed Smith the wrong way because of the message it sent about mental illness.
"When you have that messaging being disseminating across the media, it makes it safe for people to stigmatize mental illness and to put that stigma on other people just because they think differently," Smith said.
At the root of the problem, according to Smith, is the belief that some people hold that if you're black and hold divergent political views, you're the "enemy" and should be "excommunicated."
"Saying, 'If you have a family member that's a [President Donald] Trump voter cut them off,' that is insanity," Smith said. "I have a husband who does not share my politics but we love each other. We know that relationship transcends politics."
His mother, sister and two best friends also don't share his political beliefs, but they're able to have open and honest conversations without anyone trying to control the other's speech. His sister will even battle his online trolls for him.
Despite what Smith described as a near constant onslaught from social media users, there's only one comment that truly hurts him. It's when young, queer kids, who once considered him their hero, express their hurt at his conservative beliefs. Everything else, Smith said he can take, but those comments sting because he doesn't think they "realize that all of this is for them."
As an Army veteran and a gay, black man, Smith has several identities and he said he's proud of every one. He just doesn't let them dictate his politics, so he rejected the idea that because you're black or because you're gay you have to think a certain way.
When it comes to Trump, Smith admitted there are policies he agrees with and policies he doesn't support, but he said if his presence and platform allows him to be part of the solution, he's going to do whatever he can to be part of it.
"I know my place at this moment in history is to take my experience as somebody who is in all of these communities and really talk about it," he said.