Army Veterans: Parkland School Shooting Survivors Have Heavier Burden in Road to Recovery Than Us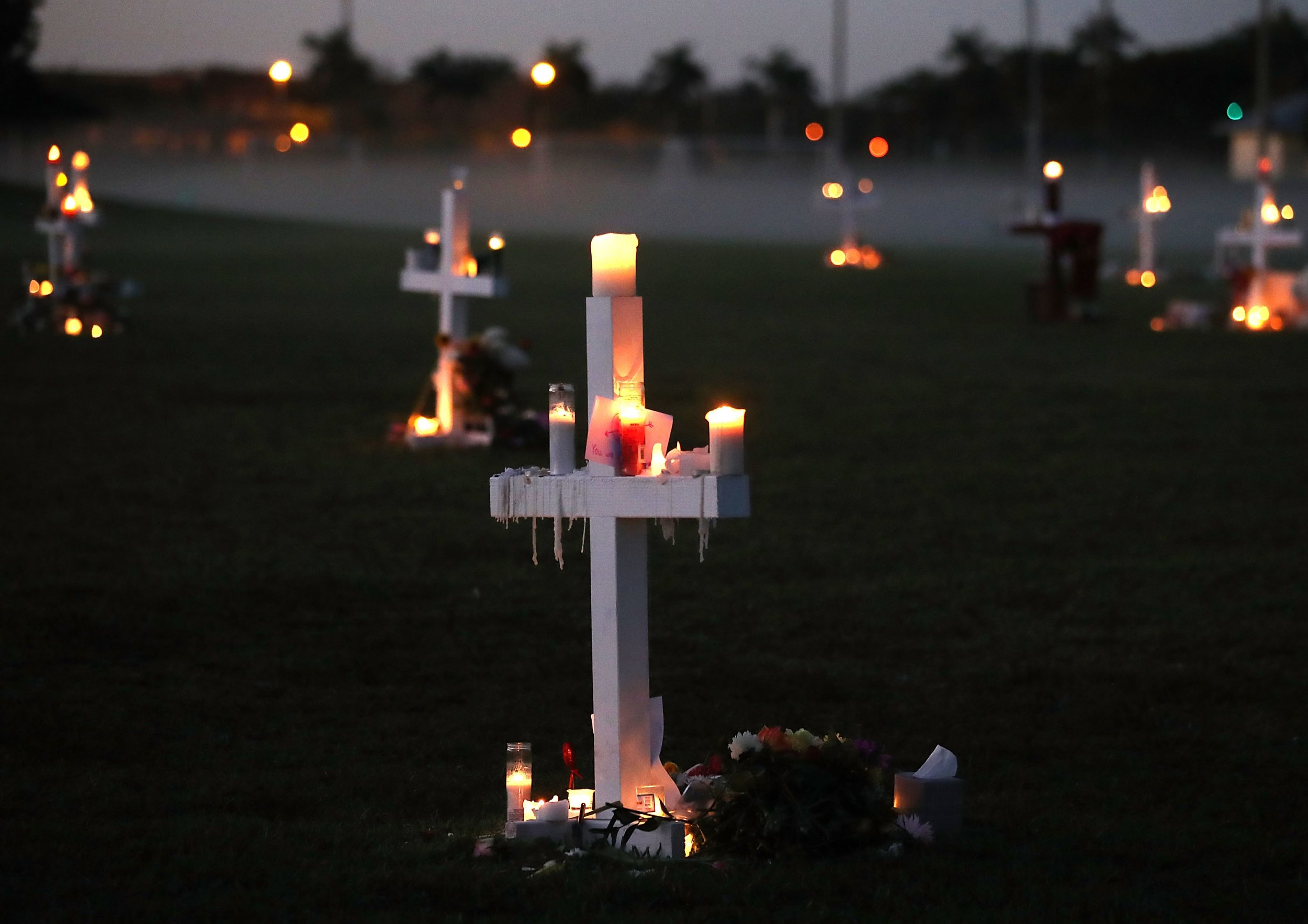 More than a year after 17 students and staff members were fatally shot at Marjory Stoneman Douglas High School, two students who survived the school shooting have died in apparent suicides. Like coming home from war, Army veterans say there is a long road to recovery for those who survive a school shooting, but students have a heavier burden to bear than themselves.
Sydney Aiello, 19, took her own life last week and a few days after receiving news of Aiello's death, officials said another student died as a result of an apparent suicide. Cara Aiello, Sydney's mother, told WFOR that her daughter, who was close friends to a victim of the shooting, suffered from survivor's guilt and had difficulty being in a classroom.
Julie Cerel, a professor at the University of Kentucky and president of the American Association of Suicidology, told Newsweek that survivor's guilt, in terms of suicide, hasn't been systematically researched because the focus is on providing help. However, she explained trauma is known to take an emotional toll.
"What we do know is that people who have been through traumatic events often feel very guilty and fixated—because of their post-traumatic stress disorder—on the whys and why it was someone else and not them," Cerel said.
PTSD is often associated with members of the military and Army veteran Staff Sergeant Earl Granville and Army veteran David McGrath have both learned to deal with the effects of witnessing war. However, they told Newsweek that when it comes to learning to live after a traumatic experience, the Parkland, Florida, students may have a tougher time.
"I can't imagine a school shooting. I can't imagine it at all. In the military, we're going into this, it's heavy impact, it's heavy objectives that we're going to face when we go to war, but a kid going to school isn't supposed to have [that]. In my opinion it might be a heavier burden because no one's supposed to be faced with stuff like this at that age or expect to be going to school and facing a semi-automatic rifle," Granville said.
McGrath, whose days of putting his head on the pillow and going to sleep are over, noted that the military isn't like Boy Scouts and the men and women who join, especially those who serve in combat units, expect to be in situations that high school students didn't sign up for.
"These kids at Parkland who might have witnessed their classmates getting shot should be getting help immediately," McGrath said. "It's a terrible thing to see, I can assure you of that, it's something that will stick with you every day for the rest of your life."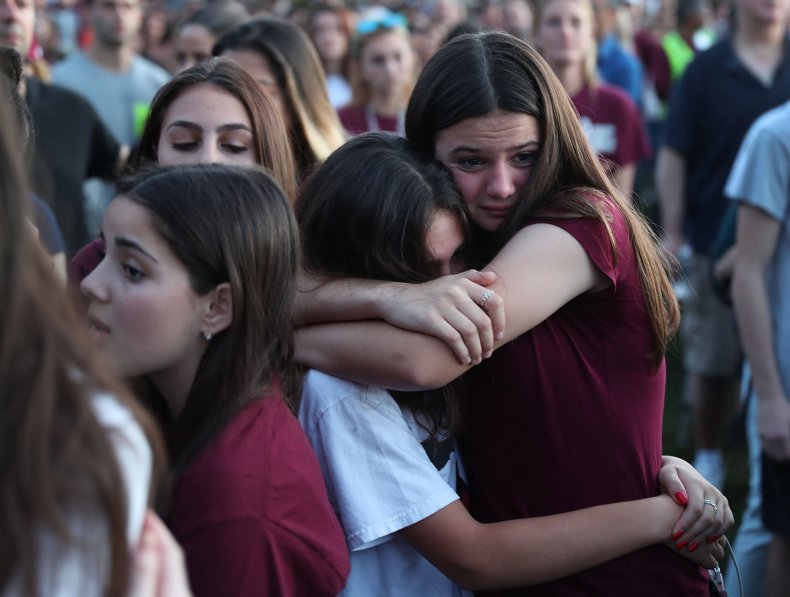 While on a deployment in Afghanistan, Granville, Major Scott Hagerty and Specialist Derek Holland were traveling in their vehicle when it hit a roadside bomb. Before getting in the vehicle, Hagerty and Granville switched seats at the last minute, a move the Army veteran credits to saving his life. Both Holland and Hagerty were killed and Granville had to have his leg amputated at the knee.
"I think everybody's different. When I was off the medevac chopper and just trying to reflect, I said, 'I can't tell you how lucky I feel right now,'" Granville told Newsweek. "But later on, there was a bit of survivor's guilt, you can't help but feel that way."
Granville's experience with loss wasn't over when he left Afghanistan and two years after he was injured, his twin brother, Staff Sergeant Joe Granville, took his own life.
"There was a sense of, when Joe passed away, how did I get this second chance at life and Joe took his only one away?" Granville said. "But, me digging for answers all the time isn't going to help me and it isn't going to bring him back.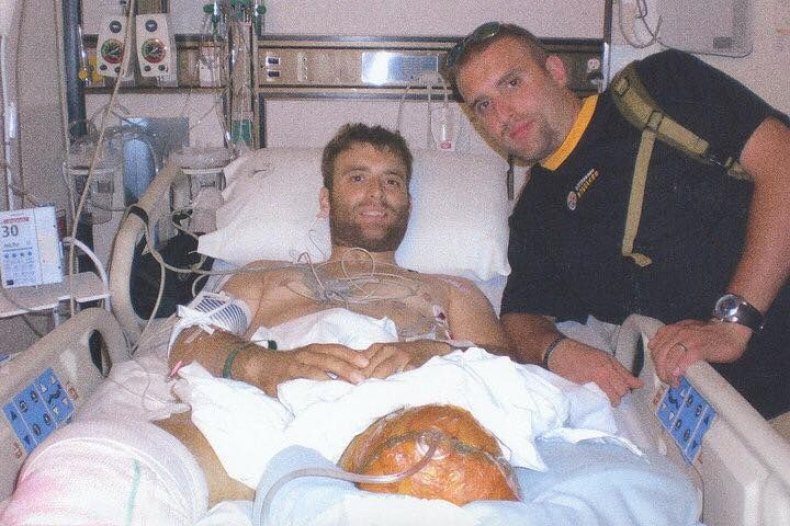 Both Army veterans found solace in talking about their experiences, a coping mechanism they recommended students in Parkland also try. For McGrath, it was opening up to his wife and finding a therapist who was also a veteran, someone who understood what he went through. For Granville, his recovery's been about becoming a public speaker and consistently visiting Holland's mother, Kathy Andreas-Heath.
"The day I lost my leg, I think about that every day, every single day I think about that," Granville said. "The only difference I feel like from how it used to be until now is I don't let it control my life."
Just as McGrath believes the shooting will stick with the survivors, Granville said they'll likely think about it every day. But, just as he did, the Parkland survivors need to push through to a point when it doesn't control their lives.
PTSD, Cerel explained, is the inability for someone to avoid the thoughts of the trauma they experienced, forcing them to relieve it. This may cause nightmares, flashbacks and a lot of emotional distress including being unable to relax, having a high heart rate and feeling "like they're in the moment all over again."
However, help is available and Cerel said along with medication, there are evidence-based therapies that are very effective.
"Therapy doesn't decrease the fact that they experienced this trauma, it doesn't decrease the importance of the trauma, but what it does is it changes the way that they think about the trauma to the fact that they're still here, they can be okay, they're safe," Cerel said.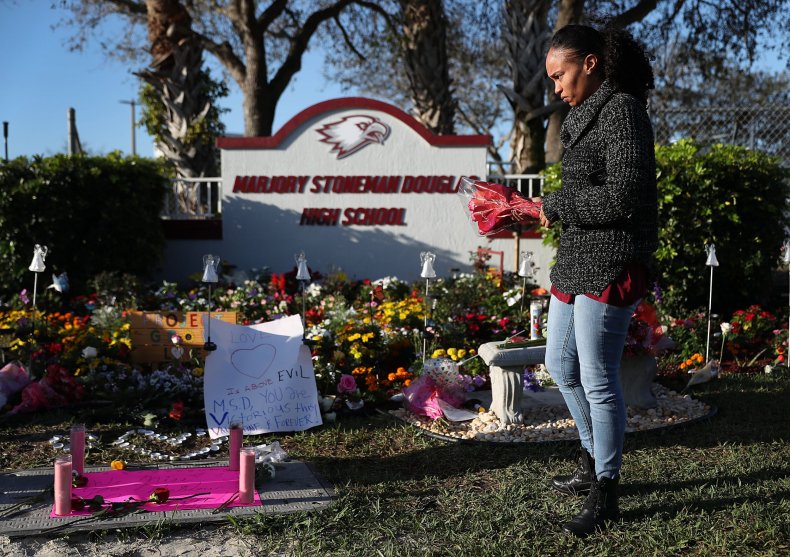 After a traumatic experience, Cerel advised parents to ask their children if they're thinking about suicide. Parents should also question if their children are having "intense thoughts of the event" and feel like they can't shake it.
"If a trauma is getting in the way of someone's day to day life a few weeks after the event, it's really time to get some help," Cerel said.
Both Granville and McGrath acknowledged the benefits of having a community of other veterans to lean on for support. While the Parkland students don't have the same support system in place as veterans, as a group, they can help carry each other through to the other side.
"It's our job to take care of ourselves and understand it's okay to feel lost and what do I do with myself now? It's okay to feel this way but reach out and get help," Granville said. "You don't have to carry this weight by yourself."
If you have thoughts of suicide, confidential help is available for free at the National Suicide Prevention Lifeline. Call 1-800-273-8255. The line is available 24 hours, every day.