Army vs. Navy Game 2018: Donald Trump to Become 10th Sitting President to Attend Game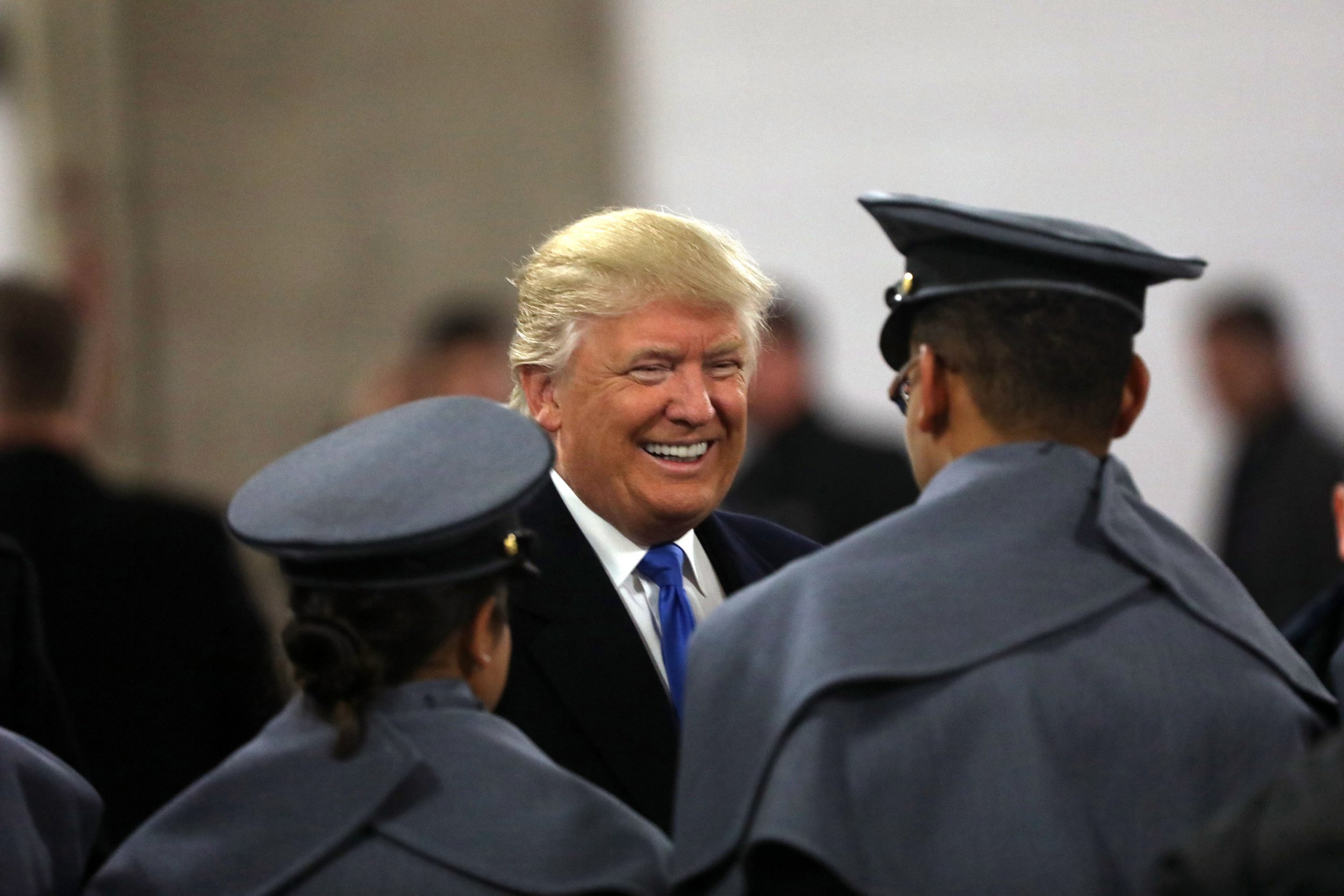 President Donald Trump will attend the Army vs Navy game, the White House confirmed to The Associated Press on Tuesday.
By attending the 119th installment of the rivalry at the Lincoln Financial Center in Philadelphia on Saturday, President Trump will become the first sitting president in seven years to attend the game, after Barack Obama was in attendance at FedEx Field in 2011 in Landover, Maryland.
Trump will also be the 10th sitting president in the history of the U.S. to attend the game. Theodore Roosevelt was the first president to do so in 1901, some 11 years on after the first meeting between the two teams.
Trump attended the game in 2016 when he was President-elect at M&T Bank Stadium in Baltimore, Maryland, and famously insisted he was "totally neutral" when it came to Army and Navy.
He also joined CBS broadcasters Verne Lundquist, who was broadcasting his final college football game, and Gary Danielson at halftime and during the third quarter to explain what he loved about the game and even had time to fire a thinly-veiled dig at both teams.
"I just love the armed forces," he said. "Love the folks. The spirit is so incredible. I mean, I don't know if it's necessarily the best football, but it's very good. But, boy, do they have a spirit. More than anybody. It's beautiful.
"I go to many games. You don't see this kind of spirit anywhere. These are amazing people."
The contest saw Army halt its 14-game losing streak with a 21-17 win, as Navy fell just short of a famous comeback after hauling itself back from a 14-0 deficit at halftime.
Last season, the Black Knights secured a second consecutive success, courtesy of a 14-13 win in Philadelphia. On Saturday, they have the chance to win the game for a third season in a row for the first time since a five-game winning streak that stretched from 1992 to 1996.
With 87, Philadelphia has hosted the lion's share of the 118 meetings between the two teams. Navy has won 44 to Army's 39 and the Midshipmen lead the all-time series with a record 60-51-7 record.
Army and Navy have had contrasting fortunes this season. The Black Knights went 9-2, the second-best record among independent FBS teams, winning each of their last seven games. The Midshipmen, meanwhile, finished second-last in the American West division of the American Athletic Conference with a 3-9 overall record which included a dismal 0-6 record on the road.