Army's Failure Allowed Convicted Military Pimp to Be a Foster Parent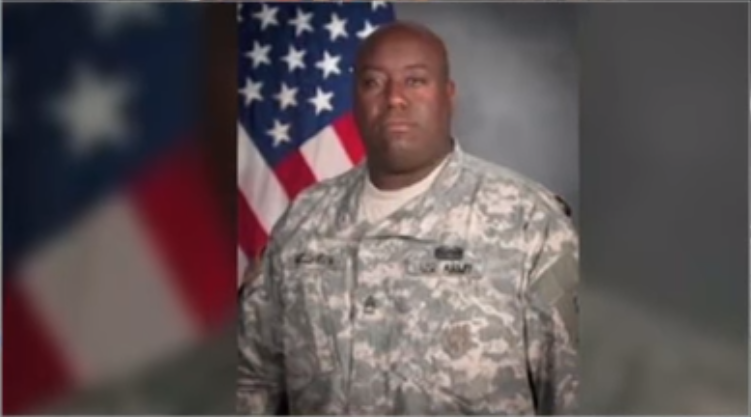 A former army officer convicted for running a prostitution ring was allowed to care for abused and neglected children after the Army failed to report his conviction to the FBI, it has emerged.
Lighthouse Family Network, a Texas-based Christian foster care agency, allowed the felon and his wife to serve as foster parents for three months before the agency discovered the conviction and delisted the couple.
After investigators uncovered Gregory L. McQueen's pimping operation in 2015, McQueen pleaded guilty to numerous counts of conspiracy to solicit prostitution and mistreatment of a subordinate.
McQueen was part of the Army's Sexual Harassment and Assault Response/Prevention (SHARP) unit and had been tasked as battalion representative to prevent abuse.
According to court documents from the time, he was accused of recruiting female soldiers to have sex with higher ranking-officers from the Fort Hood military post in central Texas. He was alleged to have lured female soldiers with financial difficulties into having sex with higher-ranking officers with the promise of making "easy money" by providing "tension relief."
As part of McQueen's plea deal, he was stripped of his retirement benefits, received a dishonorable discharge, was demoted to private and sentenced to two years behind bars.
That conviction should have prevented him from entering the foster care program for 20 years, but the Army failed to enter his criminal record correctly into the FBI database that is used for background checks.
An investigation conducted by the Army found that McQueen had set up a sexual encounter between a male soldier and one of his recruits at a La Quinta restaurant in Killeen, near Fort Hood, Texas. The recruit made $100 from the incident.
Michael Brady, an Army spokesperson, admitted the failure to disclose McQueen's criminal conviction to the FBI. "We not only acknowledge this error, but, more importantly, are taking corrective action to ensure we fully share information with appropriate law enforcement agencies," he was quoted as saying in the Dallas News.
Last month, the military's error with regard to another conviction drew public attention after Devin P. Kelley, a former airman, purchased a gun and killed 26 people at a church in Sutherland Springs. The Air Force admitted it had failed to enter Kelley's domestic violence conviction from 2012 into the federal background check database, which would have prevented him from legally purchasing the firearms he used in the attack.