Arn Anderson's WWE Firing Reportedly Due to Live Event Snafu
While the release of three Superstars made headlines, the quiet release of backstage agent/producer and Hall of Famer Arn Anderson from WWE earlier that day has fans interested to know why.
Dave Meltzer of The Wrestling Observer went into more detail over the weekend on the situation that seemingly got "The Enforcer" released from his position in WWE, and it seems that he's had a contentious relationship with Vince McMahon for some time.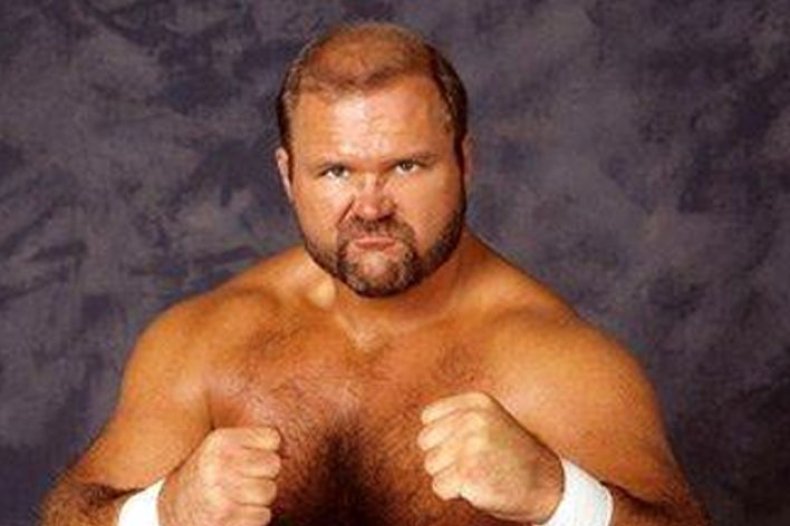 Meltzer says Anderson was blamed for something went wrong at a live event on an unspecified date. Whether it was Arn's fault depends on who you speak to backstage. Anderson and Vince had not been getting along for some time, so this latest incident was the tipping point for McMahon. Meltzer speculated that if John Cena were still one of WWE's top guys, Anderson would not have been fired, because Arn was Cena's agent backstage. Of course, Cena now splits his time between WWE and his movie career, only making sporadic appearances throughout the year.
The news of WWE "letting go" Anderson - real name Martin Lunde - came late Thursday night. When asked about Anderson's status with the company, WWE declined to comment. Anderson's post-WWE plans are unclear, but Meltzer revealed that Arn isn't "shaken up" by his release.
Agents in the wrestling industry travel with talent and act as a liaison between the superstars and management. They also help plan out matches and storylines. However, Meltzer explained that WWE agents are instructed to sell the talent on their storylines even if the wrestlers are not pleased with them.
Anderson was known for agreeing with the superstars on storyline decisions made by management but would tell them they would have to go through with it anyway.
Prior to Anderson's release, WWE hired multiple producers including Jeff Jarrett, Shane "Hurricane" Helms, Chris "Abyss" Parks and Sonjay Dutt.
Anderson started working with the WWE behind the scenes in 2001 when the company bought its competitor, WCW. The 60-year-old wrestled for various promotions from 1982 until 1997, becoming Tag Team Champion on multiple occasions. However, Arn may best be known for being one of the Four Horsemen stable, which included Ric Flair, Barry Windham and Tully Blanchard.
The four men and their manager, James Dillon, were all inducted into the WWE Hall of Fame in 2012.
What do you think of the Arn Anderson situation? Let us know in the comments section below.