Arna Kimiai, Woman Who Coughed on Uber Driver, Charged With Two Felonies
Arna Kimiai, a woman who coughed on an Uber rideshare driver in a now-viral video, has been charged with two felonies and two other charges
On Wednesday, the San Francisco District Attorney's office charged Kimiai with two felony counts. One of the felonies is for assault by means of force likely to produce great bodily injury against a transit operator. The other felony is for first-degree attempted robbery on a transit operator.
Additionally, Kimiai was also charged with a misdemeanor count of battery on a transportation driver as well as one count for violation of a local health ordinance. Newsweek confirmed the charges with the San Francisco District Attorney's office.
If convicted on all counts, Kimiai could face up to 16 years in state prison and $3,000 in fines.
The incident occurred on March 7 around 12:45 p.m. local time. At that time, Subhakar Khadka, a 32-year-old driver, picked up Kimiai, King and a third passenger. A few minutes later, he noticed a passenger not wearing a mask. Uber's COVID-19 policies require the driver and all riders to wear masks.
At some point, Kimiai began shouting profanity and racial slurs at Khadka after he stopped the car. Kimiai then took her mask off and began deliberately coughing on him.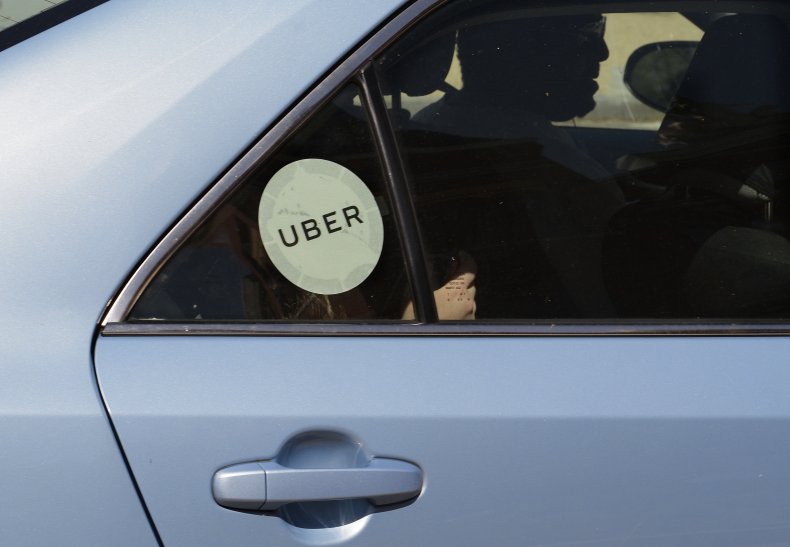 One of her friends, 24-year-old Malaysia King, said, "I've got corona," before shouting and laughing. Kimiai then grabbed Khadka's phone off of his dashboard and pulled his mask off as well. She recorded the incident on her phone and Khadka recorded it too.
Khadka eventually retrieved his phone and the mask.
Kimiai repeatedly threatened to assault Khadka for ending the ride. Khadka told the women to exit his vehicle, and the women complied. However, King allegedly tried to pepper spray Khadka through his driver's side window before the three women fled.
"The behavior seen in the video is appalling. The rider no longer has access to Uber," an Uber spokesperson told ABC News. The ride-sharing app Lyft also banned the women from using it.
In an Instagram video posted on March 10, Kimiai defended her actions.
"Everybody I know, 75 percent of the people I know, would have smacked the sh*t out of him or done some crazy off the wall sh*t," Kimiai said in the video. "All I did was take his mask off and cough a little bit but I don't even have corona."
Kimiai turned herself into authorities and was booked into the San Francisco County Jail on the night of March 14.