Euroskeptic Leftist Arnaud Montebourg Bids To Lead France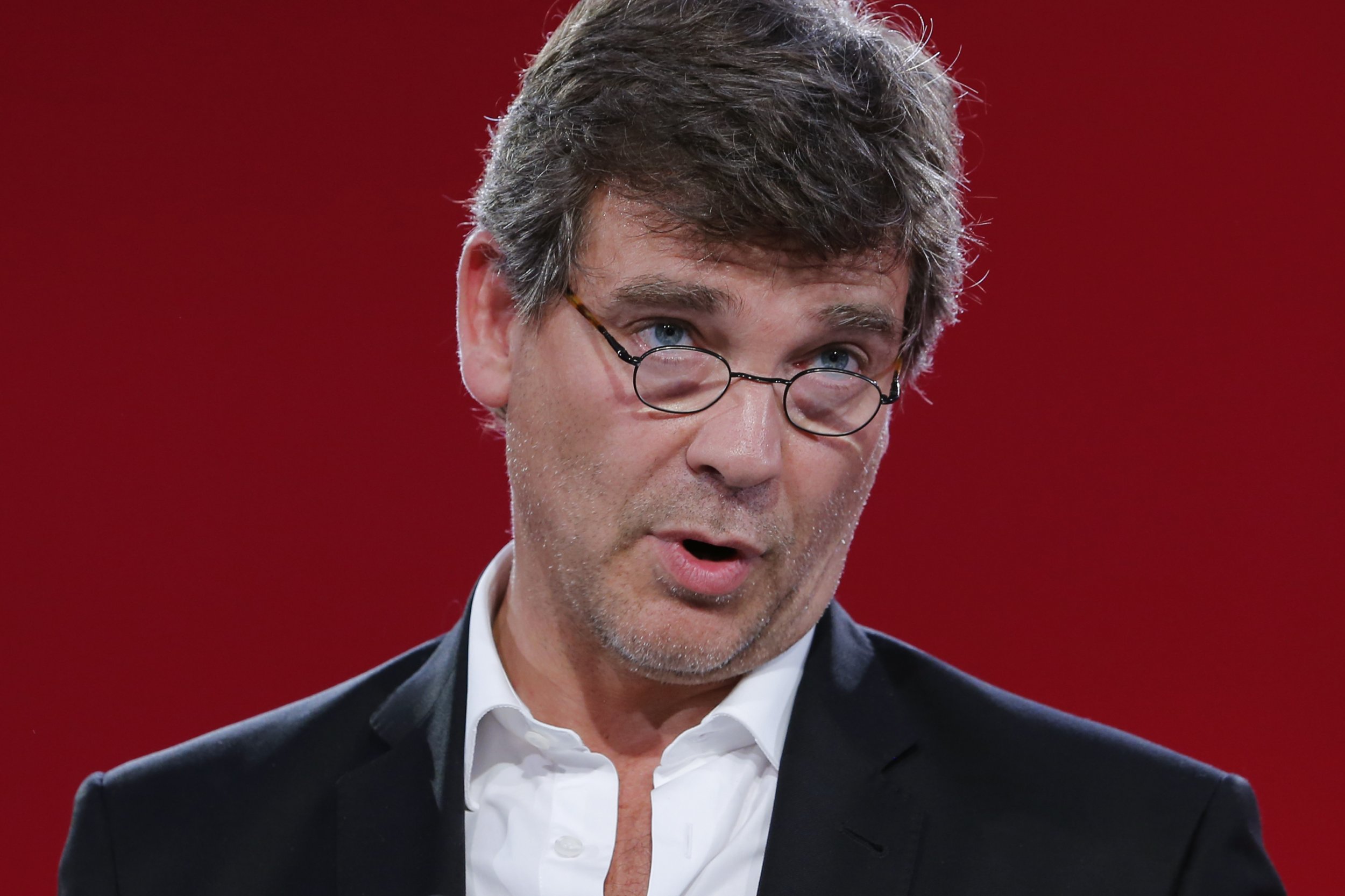 An uncompromising left-wing Euroskeptic is set to launch a bid for the French presidency, further complicating Francois Hollande's push to return to power.
Arnaud Montebourg, an anti-austerity firebrand who served under Hollande as minister for industrial renewal but resigned in 2014 over the socialist president's perceived swing to the right, said in a speech Sunday he would stand as a candidate.
Policies Montebourg proposes include a protectionist approach to business, forcing banks to substantially increase the amount they send to small businesses, with 80 percent of government contracts also reserved for such firms.
His speech also criticized controversial changes to France's employment laws, where policies introduced by Hollande and Prime Minister Manuel Valls have led to protests and wildcat strikes.
And, Le Figaro reported, Montebourg said he "would not hesitate" to renationalize one of France's five major banks in pursuing his goal of industrial renewal.
Brussels, Montebourg said, would be likely to reject some of his proposals "in the name of the dogma of free and undistorted competition," but he said if this happened France would just have to pay any fines slapped on it "rather than letting the French economy die."
Hollande is expected to formally launch his bid for re-election soon. But many left-wing voters who backed him in 2012 feel he has betrayed them with centrist policies like the employment reforms.
As well as Montebourg, Benoit Hamon, another left-winger, is running on a populist platform of looser drug laws and a basic income.
The Socialist Party is to hold a primary to select its candidate for the presidency, though it is not yet clear whether Montebourg will participate or is intending to run as an independent.
The presidential election is scheduled for spring 2017.
Euroskeptic Leftist Arnaud Montebourg Bids To Lead France | World