Obama Education Chief Arne Duncan: Boycott US Schools Until There's Gun Control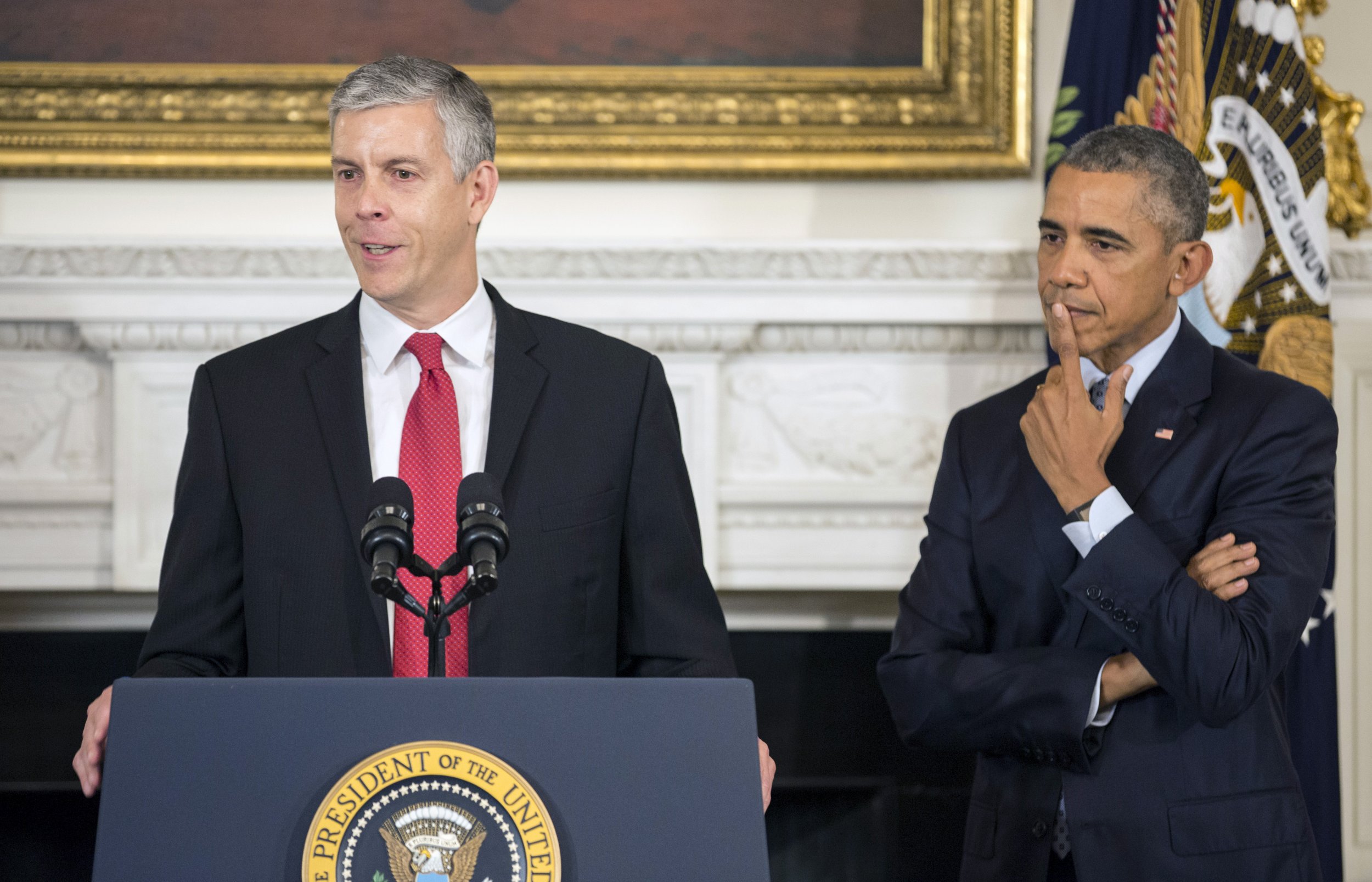 Former Education Secretary Arne Duncan proposed a nationwide boycott of schools until U.S. gun laws are changed to protect students.
Duncan suggested via Twitter that parents and American families pull their children out of U.S. schools just hours after another mass shooting left 10 people dead at Santa Fe High School in Texas. Duncan, a Chicago resident, was responding to a Friday tweet from the former assistant education secretary in the Obama administration, Peter Cunningham, who is now the executive director of the Education Post. Cunningham had written, "Maybe it's time for America's 50 million school parents to simply pull their kids out of school until we have better gun laws."
Duncan, a former superintendent of Chicago Public Schools, has been increasingly vocal on social media and at education conferences on what he sees as a dire need to end gun violence in schools through new firearm legislation. Duncan ridiculed Republican lawmakers for offering "thoughts and prayers" to the victims of the 22nd U.S. school shooting in the first 20 weeks of 2018.
"This is brilliant, and tragically necessary. What if no children went to school until gun laws changed to keep them safe? My family is all in if we can do this at scale. Parents, will you please join us?" tweeted Duncan. His post responded to former education assistant Peter Cunningham's essay urging parents to "demand common sense gun laws" by forcing Congress to act in an election year. Cunningham cited polls showing two in three Americans support stricter gun laws, but that Congress won't act on reforming firearm legislation unless they fear being voted out of office.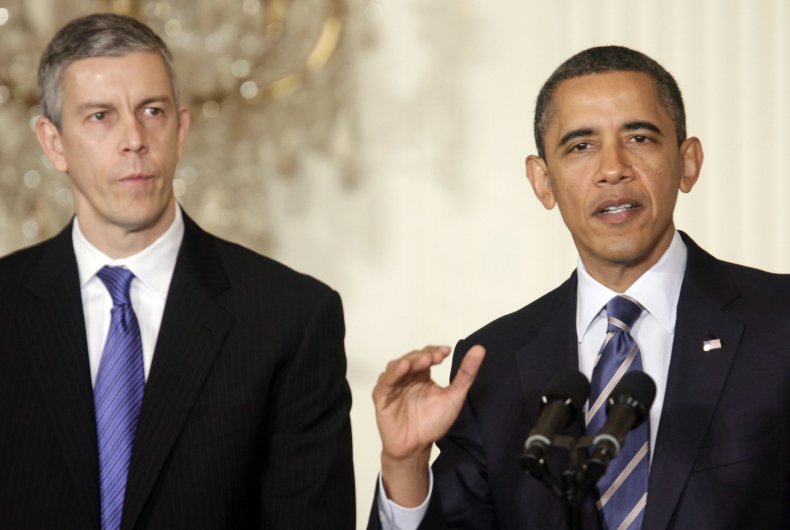 "What if every parent in America kept their children home from school on September 4 until Congress passed a package of gun laws that currently enjoy overwhelming support? That includes background checks for all gun purchases, a ban on assault weapons and high-capacity magazines, and funding for gun research," he proposed.
At the ASU+GSV Summit in San Diego last month, Duncan applauded the students-turned-gun law activists from Marjory Stoneman Douglas High School, where 17 people were killed in the Parkland, Florida February mass shooting. "They are moving this country in ways I've never seen," Duncan said, adding that "our generation absolutely failed. Our [Obama] administration absolutely failed." Duncan retweeted two of the most vocal Parkland survivors, Emma González and David Hogg, as they encouraged high school students to register and "vote these people out" during the 2018 midterms.