Arnold Schwarzenegger Praised for Message Condemning Capitol Riot
Hollywood star and former Republican governor of California Arnold Schwarzenegger was widely praised on Twitter Sunday, after he condemned the events of the Capitol riot and compared it to the deadly event "Kristallnacht" in Nazi Germany.
"I grew up in Austria. I am very aware of Kristallnacht, or the Night of Broken Glass," said Schwarzenegger in a nearly eight-minute video posted to Twitter. "It was a night of rampage against the Jews carried out in 1938 by the Nazi equivalent of the Proud Boys."
"Wednesday was the Day of Broken Glass right here in the United States," he added. "The broken glass was in the windows of the United States Capitol. But the mob did not just shatter the windows of the Capitol; they shattered the ideals we took for granted."
The former governor's message followed Wednesday's mob riot that erupted after thousands of Trump supporters gathered in Washington D.C. to protest the outcome of the 2020 election as the House of Representatives and Senate held a joint session to certify President-elect Joe Biden's victory.
Rioters tore down layers of barricades protecting the U.S. Capitol building. They made it as far as the House Chambers where photos and videos of the event showed them climbing walls, breaking windows, and occupying lawmakers' offices. Five people died in the violence, including a Capitol police officer.
"He sought a coup by misleading people with lies," Schwarzenegger said of Trump in his video. "President Trump is a failed leader. He will go down in history as the worst president ever."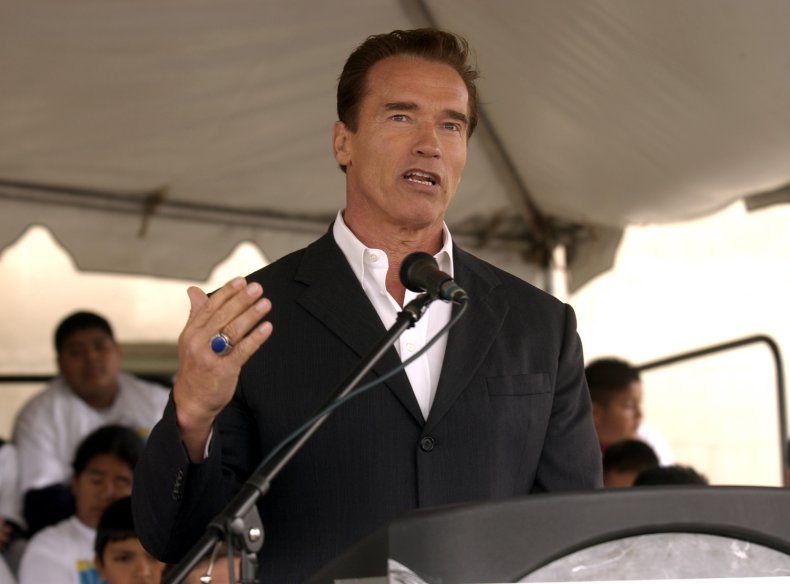 Many took to Twitter to praise Schwarzenegger's sobering message condemning the violence, such as MSNBC host Joe Scarborough, who wrote: "I've often found that immigrants better appreciate the greatness of America than many born here. This@Schwarzenegger message proves that again."
"This is excellent," said Seth Masket, political scientist and writer at FiveThirtyEight.
"Very well said....as Americans, we will pick ourselves up. Address the depth of our divide and thrive once again!" said Julio A. Portalatin, AARP Board Director.
"Powerful and poignant," said former CIA Director John O. Brennan. "A sobering message that all Americans should applaud."
Singer John Legend expressed his gratitude to the actor.
Film director Ron Howard tweeted: "well done@Schwarzenegger and thanks for the insights in these wise words. I hope leaders and citizens in all political parties listen and learn."
Michigan Governor Gretchen Whitmer called the remarks "powerful."
Schwarzenegger ended his video with a message of hope.
"We need to heal, not as Republicans and Democrats, but as Americans. And to begin this process, no matter what your political affiliation is, I asked you to join me in saying 'President-elect Biden we wish you great success as our president. If you succeed, our nation succeeds,'" said Schwarzenegger
Newsweek reached out to Schwarzenegger, but didn't hear back in time for publication.
Updated 5:25 PM ET