Arnold Schwarzenegger Lunches With George H.W. Bush Amid Trump Feud and Rumors of a Senate Run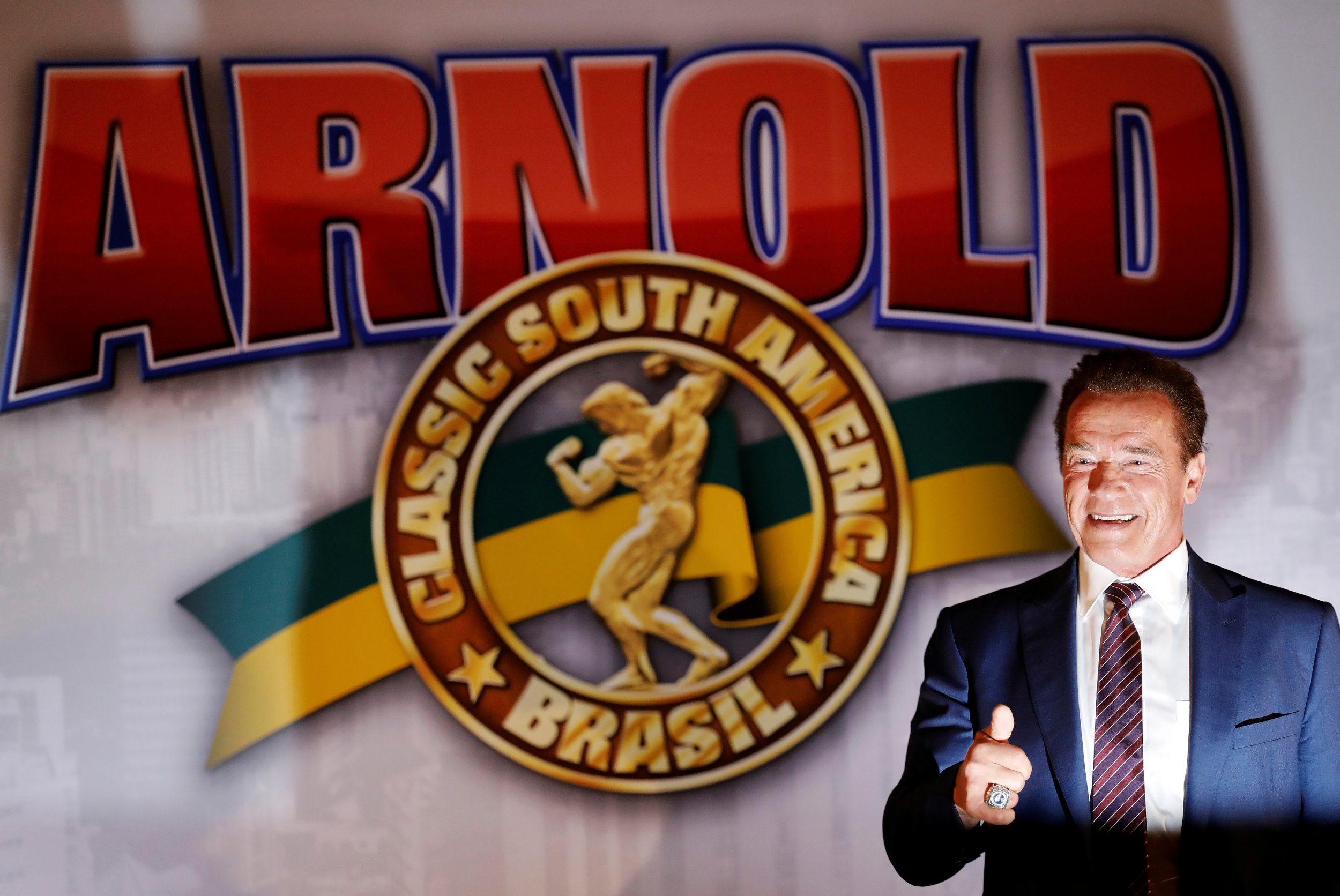 Terminator-turned-Governator-turned-Trump-heckler Arnold Schwarzenegger had two famous lunch dates Friday in Texas. He met with former President George H.W. Bush and his wife, former first lady Barbara Bush.
Schwarzenegger shared on social media photos and a recap of the meal, which took place following his commencement address at the University of Houston, ABC News reported.
"I was so lucky afterward to have lunch with two of my greatest inspirations," Schwarzenegger wrote on Instagram. "President Bush and Barbara have always put this country first and it will always be my great honor to call them friends and mentors. They inspired me to enter public service."
The Bushes and the Governator go way back: In 1990, the then-president appointed Schwarzenegger to be the chairman of the council on physical fitness and sports. At the time, George H.W. Bush said the body builder was "uniquely qualified to address and influence national health and fitness issues, especially among our youth."
Soon after, Schwarzenegger, by then an established fitness star and actor, pivoted to politics. From 2003 to 2011, he was the Republican governor of California, though he left office with a low approval rating of 23 percent.
In recent months, Schwarzenegger has turned his attention to Donald Trump. Last July, he appeared in a film shown at the Democratic National Convention, and the month before the presidential election he announced that he would not be backing the tycoon.
"As proud as I am to label myself a Republican, there is one label that I hold above all else—American," he wrote in a statement. "So I want to take a moment today to remind my fellow Republicans that it is not only acceptable to choose your country over your party—it is your duty."
By December, however, Schwarzenegger appeared to have changed his mind, telling Matt Lauer he thought people needed to "stop whining" and get in line because "it is very important that we all support the president." Tensions flared again in February, when Trump publicly took shots at Schwarzenegger over the ratings for "Celebrity Apprentice," which the bodybuilder hosted after Trump decided to run.
After Trump told attendees at the National Pray Breakfast they should "pray for Arnold," Schwarzenegger fired back, according to CNN. He posted a video response and later left the show.
"Hey Donald, I have a great idea. Why don't we switch jobs?" he said. "You take over TV because you're such an expert on ratings and I take over your job and then people can finally sleep comfortably again."
Schwarzenegger's Friday meeting with former President Bush—who was rumored to have supported Democratic nominee Hillary Clinton last year—could add to the mounting speculation that he's planning a return to politics. Politico reported recently that Schwarzenegger is considering running for Senate, though a source told Newsweek that the Governator is focused on a redistricting initiative.