Former California Governor Arnold Schwarzenegger, a Republican, rebuked President Donald Trump and GOP lawmakers planning to object to President-elect Joe Biden's win during a joint session of Congress on Wednesday, calling the efforts to overturn the election "stupid, crazy and evil."
Schwarzenegger, an actor perhaps best known for the Terminator film franchise, made the comments in an editorial published Tuesday by The Economist. The Austrian-American politician drew parallels to the rise of Adolf Hitler's Nazi party before World War II, pointing out that he grew up in a nation grappling with the aftermath of the Holocaust and Hitler's evil legacy.
"Not all of them were rabid anti-Semites or Nazis. Many just went along step by step down the road toward greater and greater evil because it was the easiest path," Schwarzenegger warned. He added that he wants to ensure "we don't take those fateful steps" in the U.S.
"President Donald Trump's actions to destroy faith in our elections and throw centuries of American principles out the window must be met with universal condemnation from all political leaders, regardless of party," Schwarzenegger continued.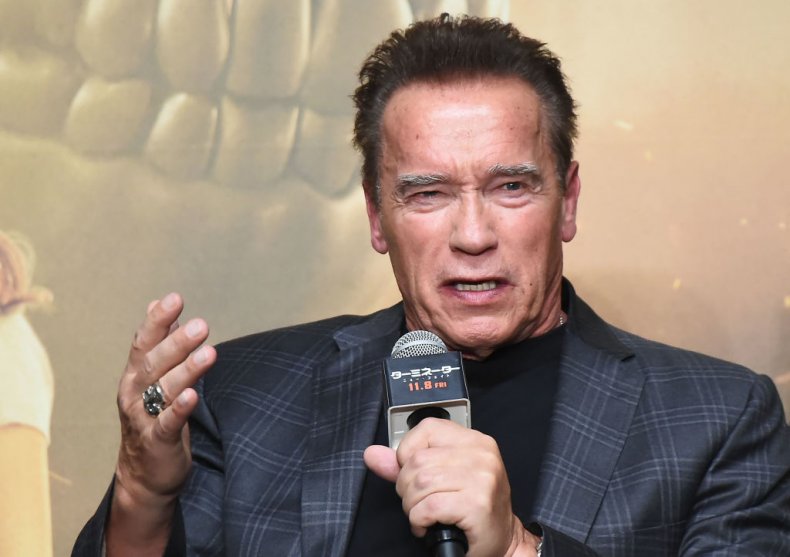 The prominent Republican pointed out that Trump's unsubstantiated claims of voter fraud have been thoroughly litigated and rejected more than 50 times by state and federal courts. He explained that the Justice Department, as well as GOP and Democratic state and local election officials have rejected the unfounded allegations as well.
"There is no question about who won the presidential election and continuing this charade is stupid, crazy and evil," Schwarzenegger wrote. He then took aim at Republican members of Congress who have announced their plans to object on Wednesday when the electoral votes are counted from key battleground states won by Biden.
"For those in my party considering standing up against the voters on January 6th, know this: our grandchildren will know your names only as the villains who fought against the great American experiment and the will of the voters. You will live in infamy," Schwarzenegger cautioned his fellow Republicans.
Newsweek reached out to the Trump campaign as well as GOP Senators Josh Hawley of Missouri and Ted Cruz of Texas—two of the most prominent lawmakers planning to object—for comment, but they did not respond before publication.
The president and his supporters continue to push baseless conspiracy theories, claiming that Biden won only through widespread voter fraud. Despite dozens of lawsuits brought by Trump and his allies, no evidence has emerged to back their allegations. But at least 12 GOP senators and more than 100 Republicans in the House intend to object when the electoral votes are counted.
This effort appears to be futile and is widely expected to fail. Although written objections signed by at least one senator and one representative will be considered separately by the Senate and the House, both chambers must agree to approve an objection for it to succeed. The House is narrowly controlled by Democrats, and there appears to be more than enough Republicans who will vote with their Democratic colleagues against any objection.
Schwarzenegger is only the latest among a number of high-profile Republicans to condemn the actions of the president and his GOP supporters.
"The egregious ploy to reject electors may enhance the political ambition of some but dangerously threatens our Democratic Republic," Senator Mitt Romney, a Utah Republican, said in a Saturday statement.
Senator Ben Sasse, a Nebraska Republican, called the effort a "dangerous ploy" by "ambitious" politicians.
"All the clever arguments and rhetorical gymnastics in the world won't change the fact that this January 6th effort is designed to disenfranchise millions of Americans simply because they voted for someone in a different party," Sasse said in a statement last week.