Arnold Schwarzenegger to Political World: 'I May Be Back'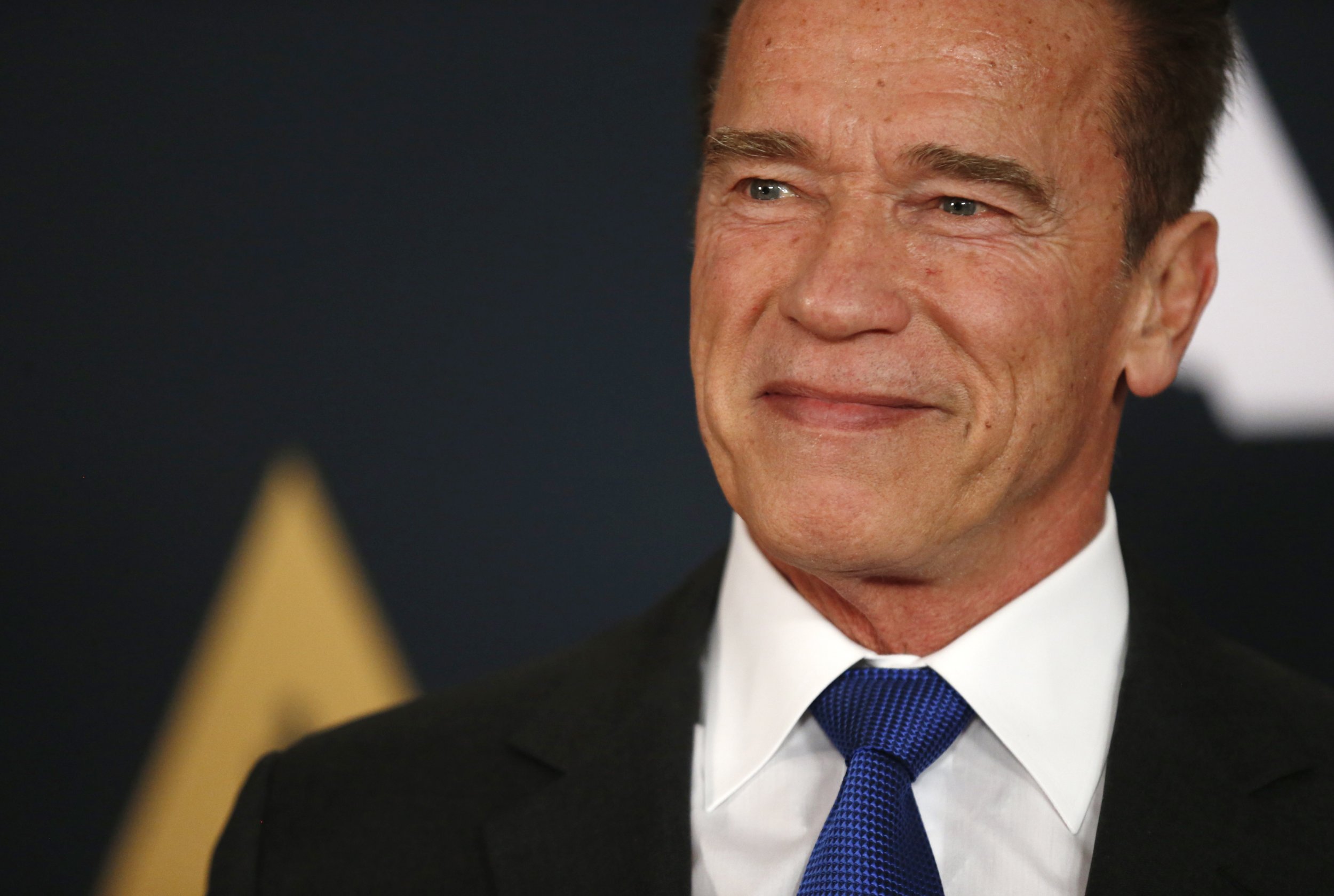 Updated | Arnold Schwarzenegger may soon have a message for the world of politics: "I'll be back."
The former California governor and recently departed Celebrity Apprentice host may be considering a 2018 run for a U.S. Senate seat in the Golden State, as was first reported by Politico on Thursday night. Democrat Dianne Feinstein will be up for re-election in the November 2018 midterms, but she'll be 85 and it's unclear whether she will seek another term. The San Francisco Chronicle did report that she sent out invitations for a "Feinstein for Senate 2018" campaign kickoff for later this month.
Related: Schwarzenegger to Trump: Let's switch jobs
A Republican, Schwarzenegger served two terms as California's governor, from 2003 to 2011. As a senator, Schwarzenegger would stand apart from Republican President Donald Trump on several issues, including on climate change. There is speculation he could consider running as an independent, since he has been critical of both Republicans and Democrats in the past.
A source close to Schwarzenegger tells Newsweek there isn't a formal campaign currently happening. Instead, the former governor has been completely focused on redistricting efforts. He has championed electoral reform and has argued that redistricting is the reason for public disapproval of elected government officials.
"It's all about how he can achieve redistricting reform, so nothing is ruled out right now," the source says.
Holding a Senate seat would put Schwarzenegger, 69, geographically closer to Trump. The two have taunted each other in speeches and on social media. After Trump mocked Schwarzenegger's Apprentice ratings and called on guests at the National Prayer Breakfast in February to pray for the Governator, the action movie star fired back, suggesting they switch roles. "You take over TV—because you're such an expert in ratings—and I take over your job, then people can finally sleep comfortably again," he said on Twitter. Trump formerly hosted the show.
Earlier this month, Schwarzenegger terminated his ties with the Apprentice. Trump reasoned that "he was fired by his bad (pathetic) ratings, not by me." In response, Schwarzenegger told him to think about hiring a new joke writer or fact checker. And just this week, he told a radio host the reason the commander in chief continues to talk about him is because "he's in love with me."
This article has been updated with information from a source close to Schwarzenegger.
Arnold Schwarzenegger to Political World: 'I May Be Back' | U.S.