Arnold Schwarzenegger, Salma Hayek Pump Up BMW's Super Bowl Ad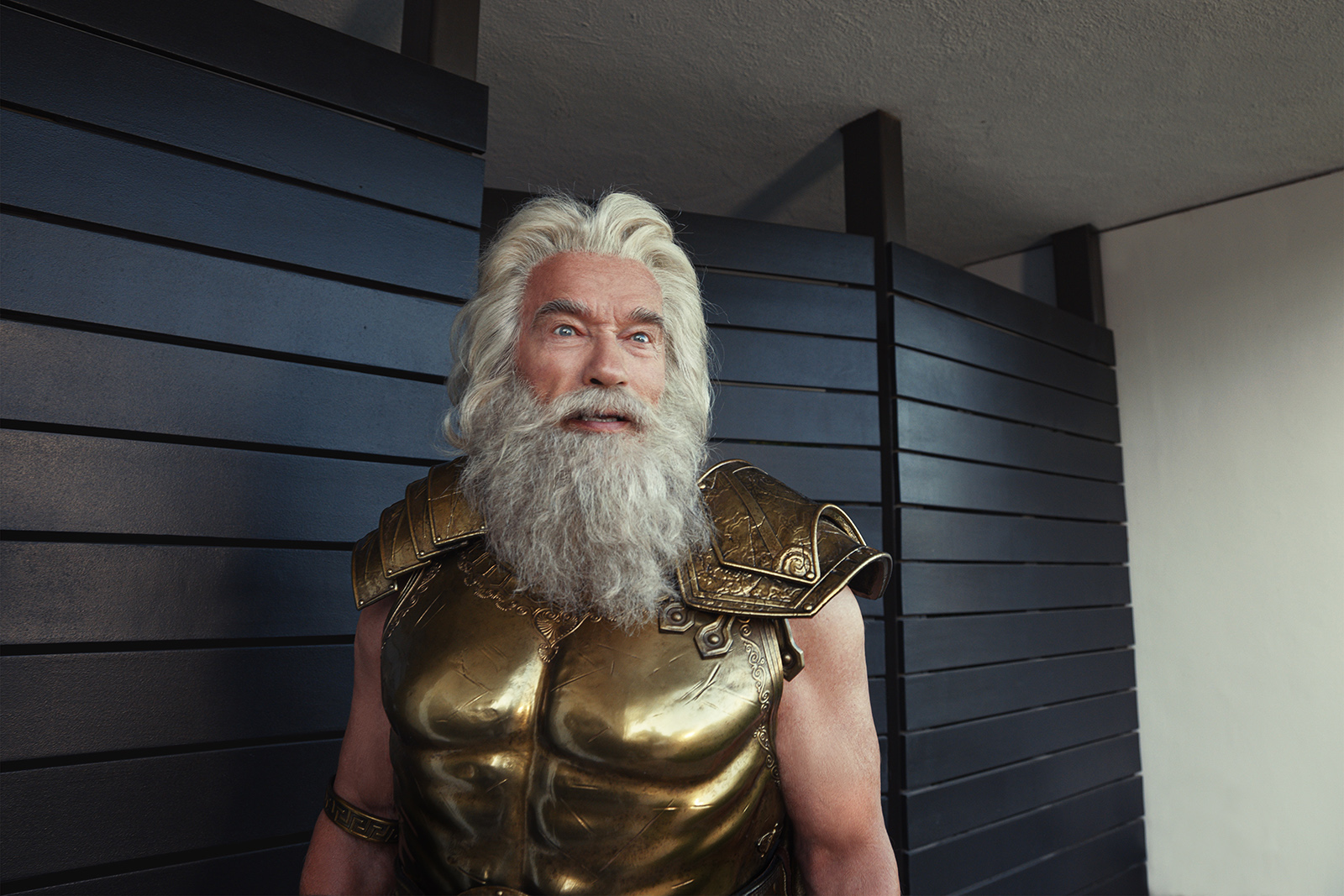 BMW's new Super Bowl ad has actors Arnold Schwarzenegger and Salma Hayek Pinault starring as Greek gods. The new 60-second advertisement will air during the third commercial break of the first quarter of the Super Bowl on February 13.
In the commercial, Schwarzenegger, as Zeus, the Greek god of lightning, and Hayek Pinault as his wife, Hera, are seen having retried to Palm Springs, California. Zeus, in typical retiree form, is frustrated by electronics. Meanwhile, Hera has easily acclimated to their new lifestyle.
The quickly told story centers around the BMW iX, the company's new all-electric SUV. First dealership deliveries of the model in the U.S. will happen this year, bringing with it a new definition of electric mobility that is not confined to BMW's traditional SUV norms, but adheres to the automaker's definition of luxury.
"All-electric mobility is at the very heart of the BMW brand," said Jens Thiemer, senior vice president, customer and brand, BMW AG in a press release.
"There is no better place to make this statement than in front of one of the largest television audiences in the world, where viewers tune in as much for the commercials as they do for the game. With Arnold and Salma, we are able show the world the new BMW iX in a memorable and impactful way."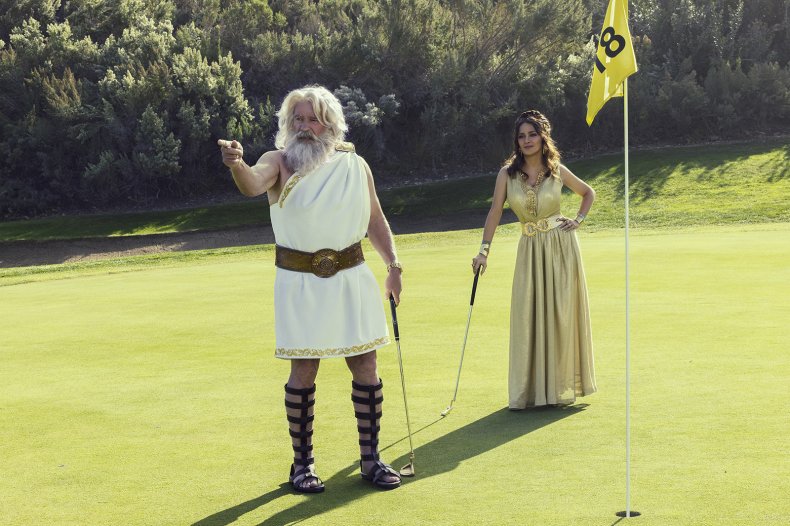 The spot was directed by two-time Academy Award nominated director Bryan Buckley and was conceived by BMW's lead U.S. creative agency, Goodby Silverstein & Partners.
BMW will be joined by Nissan, Kia and Polestar in the Super Bowl LVI ad lineup. All four automakers are promoting their new electric vehicles. Nissan's ad stars the Ariya SUV and Kia's has the EV6. Polestar's entire lineup is electric.
The Polestar ad marks the first time that the company has advertised during the Super Bowl. Their commercial features the company's minimalist brand identity on full display with a visually simple presentation.
"The Super Bowl is an iconic event and I'm excited to bring Polestar's message to such a wide audience," said Thomas Ingenlath, Polestar CEO, in a press release. "We are a young and ambitious brand. We believe in 'no compromises', for our design language, our sustainability efforts, and the performance of our cars, and we wanted to share that philosophy with this ad. This is the perfect place to further raise awareness of our brand in the US, and beyond."
Polestar plans to launch three new cars over the next three years. The first, Polestar 3, is slated to be produced in South Carolina for sale in North America.