Arnold Schwarzenegger Shares Viral Video of Him Chasing Mini-Pony on TikTok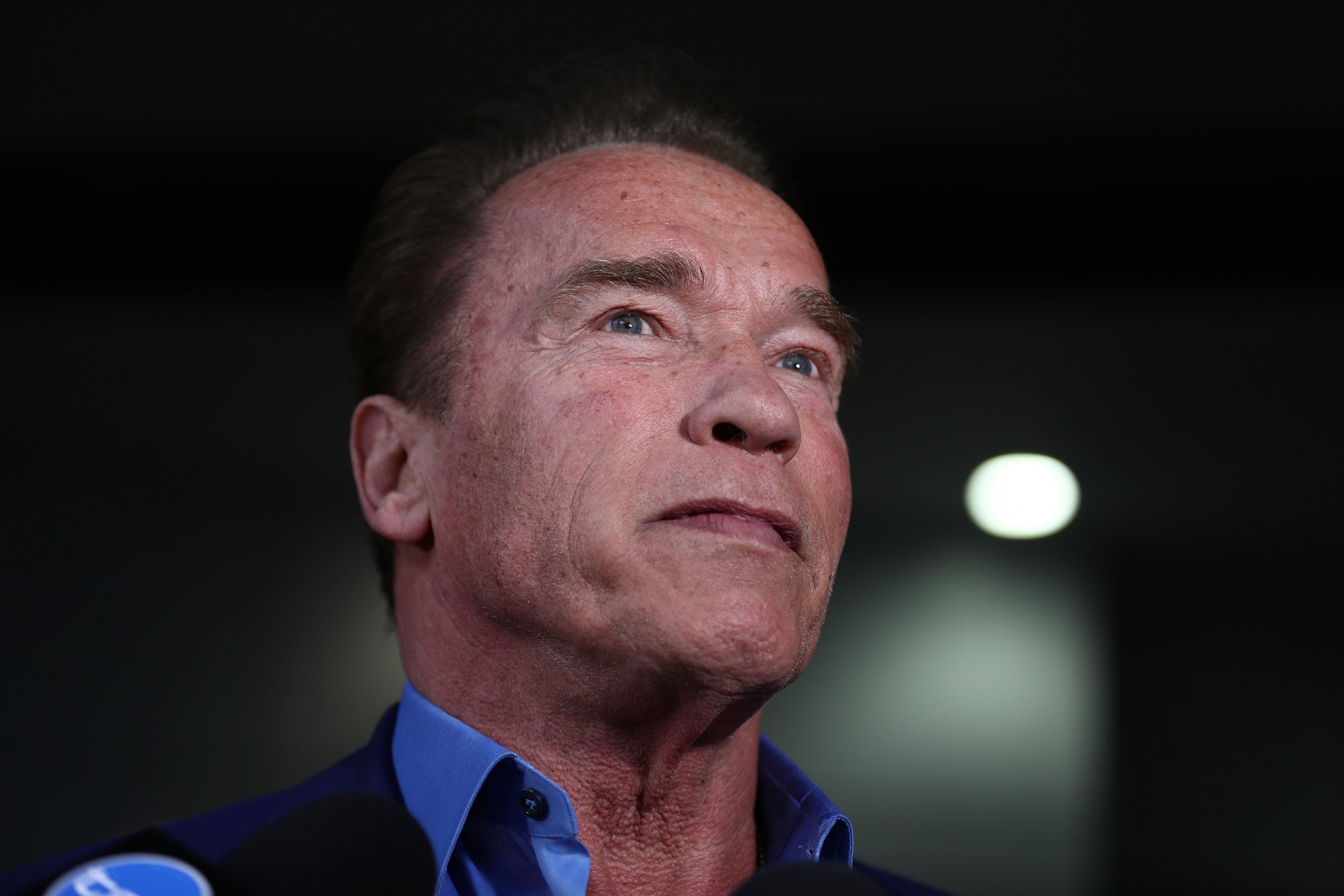 Arnold Schwarzenegger won, dare we say terminated, the internet on Thursday when he shared a video that featured him riding on a dirt bike while chasing a miniature pony.
Schwarzenegger, 71, posted the viral video to his newly made TikTok account on Thursday. Country crooner Toby Keith's song "Should've Been a Cowboy" played as the former Governor of California helped his mini-pony Whiskey with her daily workout. "Whiskey has a morning fitness routine, too. #likearnold," the post was captioned. By the video's end, he feeds Whiskey a carrot.
Schwarzenegger posted his first video to TikTok, a Chinese social media app that allows users to share short videos, on March 16. His debut video showed him working out to "It's Raining Men" by The Weather Girls while he moved his arms up and down off-beat. The post was captioned, "Am I doing this right?"
The Terminator star has posted four TikTok videos so far that all feature exercise in some capacity. While Whiskey only appears in one of Schwarzenegger's TikTok videos, the adorable mini-pony has been featured on the actor's other social media profiles before. In November 2014, Schwarzenegger took to Instagram to share a post of him feeding Whiskey a carrot.
"If anyone notices I have lost a little weight, blame Whiskey," he wrote. "She's been stealing my breakfast every morning."
Schwarzenegger isn't the only high-profile name posting fun videos on TikTok. Amy Schumer, Cardi B, Nick Jonas, Halsey, Awkwafina, Khloé Kardashian and Jimmy Fallon are among a growing list of celebrities that have joined the app as well.
TikTok, which launched in September of 2016, has been compared to the now-defunct Vine frequently due to its similar short-form-video construct. It allows members to use filters similar to Snapchat and a variety of tools to edit videos.