Joe Arpaio Was Honored by Kkk Comparison Years Before Trump Pardoned Him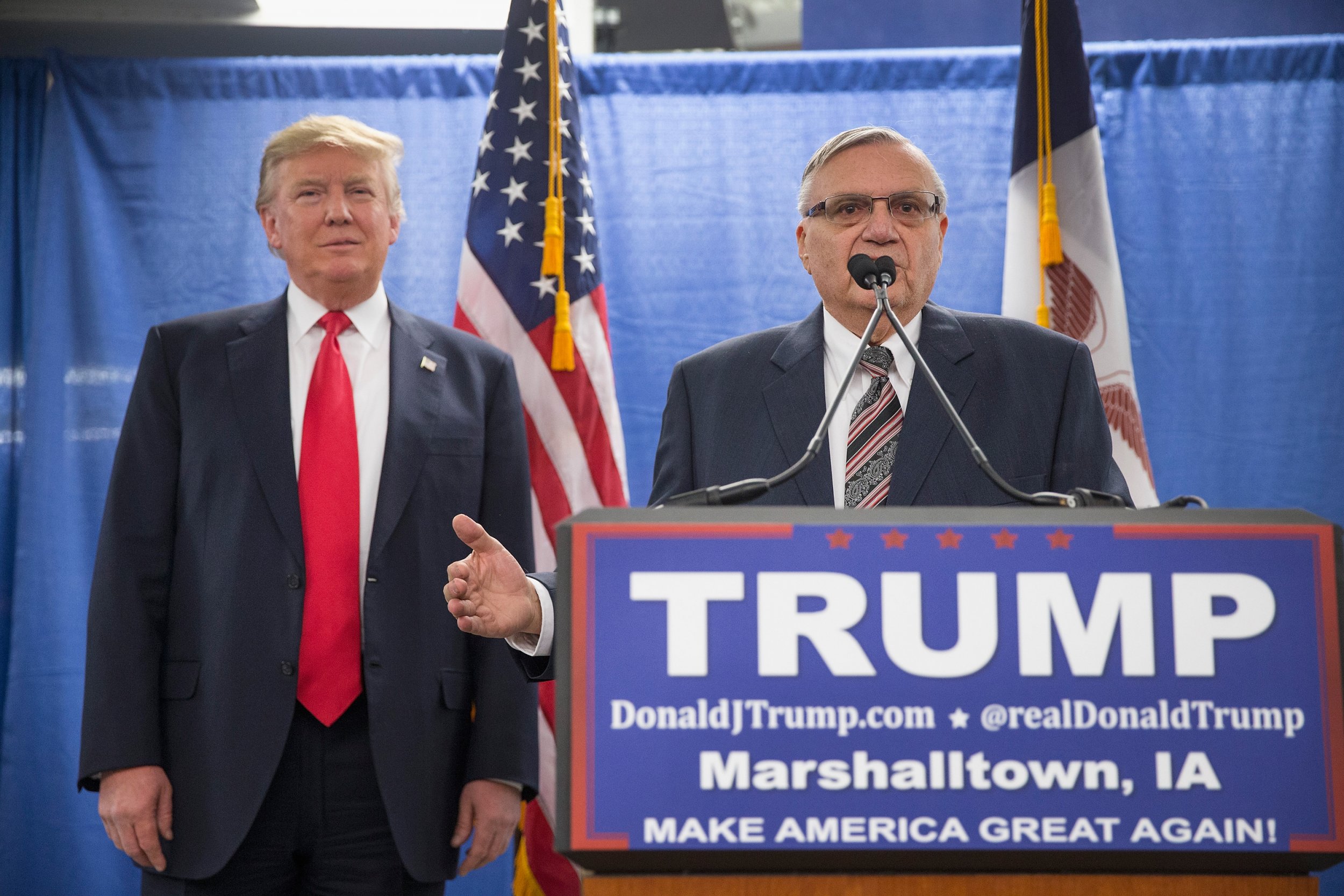 Roughly 10 years before President Donald Trump pardoned him, former Arizona Sheriff Joe Arpaio said he felt honored to be compared to the Ku Klux Klan hate group during an interview with CNN.
In November 2007, when Arpaio gained national attention for having his deputies stop minority drivers, he was asked by then CNN-host Lou Dobbs about those who were comparing his department's work to that of the KKK.
"Well, you know, they call you KKK. They did me. I think it's an honor, right? Means we're doing something," Arpaio said of the comparison.
Arpaio was asked about the comment while appearing in defense of a civil class-action lawsuit in July 2012. He was accused of racial profiling, that his office had focused efforts on Hispanic residents and that emails showed "dark-skinned people" who were meeting in groups and speaking Spanish were targets, the Associated Press reported.
During the testimony, Arpaio walked back his comment on CNN and said he had no "use" for the KKK, according to the AP.
In July, Arpaio was convicted of criminal contempt of court after a federal judge ruled he had knowingly violated a federal judge's order in 2011. The misdemeanor conviction, if not for Trump's pardon, could have put Arpaio in jail for a maximum of six months and a fine.
Trump pardoned Arpaio Friday after alluding to such a move just days prior during a campaign-style rally in Phoenix and called the 85-year-old ex-Maricopa Country sheriff a "patriot" who kept Arizona safe.
Despite the pardon, Arpaio and his attorneys have been working to have his conviction thrown out following Trump's pardon. A U.S. district court judge canceled Arpaio's sentencing hearing Tuesday but also said she wanted to hear arguments for why the conviction should be vacated, according to The Arizona Republic. The hearing is scheduled for October 4.
A pardon could also be viewed as an admission of guilt, The Republic reported, based on previous case law.
An attorney for Arpaio explained why the verdict against his client should have been thrown out before Trump's pardon.
"We look forward to the hearing, and hope that the court will make the appropriate ruling," attorney Mark Goldman told The Republic. "The verdict should have been set aside by the court already and prior to the pardon for the reason that it was never delivered to Sheriff Arpaio in open court, but instead sent to his attorneys via email, thus violating his constitutional rights to a public trial and to participate in his trial."