Arrest Made in Golden State Cold Case: Four Other Serial Killers Who Were Never Caught
After more than three decades, authorities in California finally arrested a man they say is responsible for a spate of rapes and murders during the 1970s and 1980s. The notorious Golden State Killer is accused of raping women, killing couples and burglarizing more than 120 homes in Southern California.
Joseph James DeAngelo, 72, was arrested Tuesday and charged with six counts of murder, authorities announced. DeAngelo, a former police officer, lived just a half-hour drive from where he is accused of kicking off a 12-year crime spree, The New York Times reported.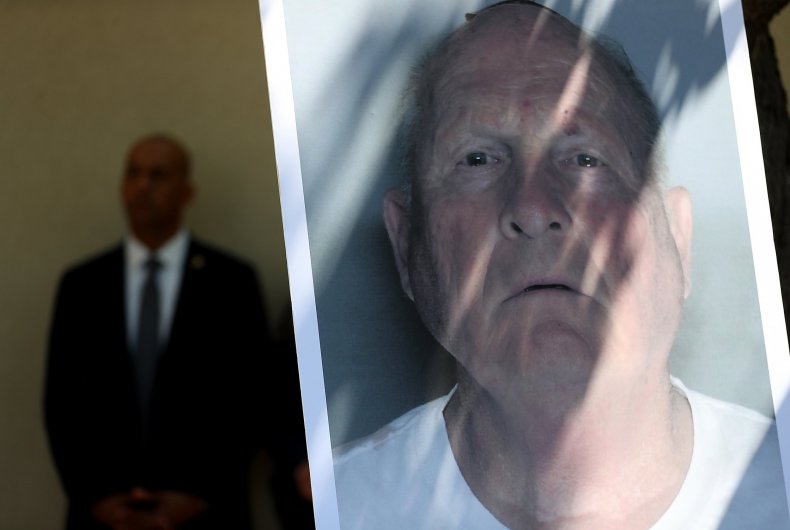 Authorities reached a break in the decades-long cold case when investigators matched DeAngelo's DNA in the murders of Lyman and Charlene Smith in 1980. DeAngelo is suspected of committing a total of 12 murders.
The Golden State Killer, who was also known by the moniker East Area Rapist and the Original Night Stalker, appeared to end the series of rapes and murders in 1986.
There is a long list of serial killers that have terrorized communities throughout the United States who authorities have not been able to capture. Newsweek takes a look at four notorious serial killer cases that have managed to evade law enforcement.
Long Island Killer
The Long Island Serial Killer terrorized families in Suffolk County, New York, during 2010. The killer was accused of strangling young women and dumping their bodies feet from the road. The bodies of four women, all online escorts, were found in a secluded stretch of Gilgo Beach wrapped in burlap, CBS News reported.
The alleged killer reportedly harassed the sister of one of his victims, allowing police to learn a few things about him. Steven Cohen, an attorney for the family of victim Melissa Barthelemy, said the calls to Melissa's sister Amanda gave police some clues as to the identity of the alleged killer.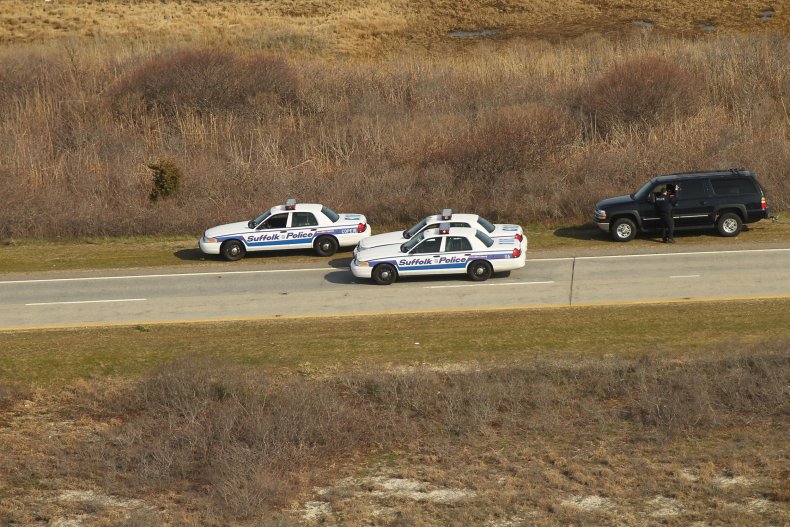 "I believe that he is between his late 20s and his late 30s," Cohen told CBS. "I've been led to believe by Amanda and by the data that I have that he is a white male."
According to the 2011 report, authorities found remains belonging to possibly six more people. In 2017, prosecutors said a carpenter named John Bittrolff could be responsible for the murders. Bittrolff was sentenced to prison for murdering two sex workers on Long Island, PEOPLE reported.
Jeff Davis 8
The Jeff Davis 8 were eight women from the town of Jennings, Louisiana, who were murdered and dumped in the bayou between 2005 and 2009. The women were all from South Jennings, the poorer side of the town, and were known to each other.
The victims, who all died in different ways, were known for "snitching" to law enforcement about the Jennings drug trade, author Ethan Brown claimed in his book Murder in the Bayou. In 2016, Brown told Rolling Stone that evidence he collected showed the alleged killer had managed to avoid capture thanks to blatant misconduct by police.
More than a decade on, the case remains unsolved.
Cleveland Torso Murderer
A serial killer terrorized the city of Cleveland, Ohio, between 1935 and 1938. Thirteen people were murdered and dismembered—but only three of the victims were positively identified, according to BuzzFeed. All of the victims were decapitated, some while they were still alive.
No suspect was ever identified and no one was brought to trial in the Cleveland Torso Murders, which are also known as the Kingsbury Run Murders, according to the Cleveland Police Museum. Frank Dolezal was suspected of being the serial killer and even admitted to murdering one of the victims. He later recanted his confession and claimed he was beaten by authorities to confess.
According to BuzzFeed, Dr. Francis E. Sweeney was also suspected of being the killer. Sweeney checked himself into a mental institution shortly after the last victim was murdered. The killings abruptly stopped after that.
Zodiac Killer
Despite what the internet may say, U.S. Senator Ted Cruz is not the notorious Zodiac Killer. Zodiac was a serial killer in Northern California that caused chaos between the late 1960s and early 1970s. The mysterious murderer killed at least five people but claimed to have killed 37.
During Zodiac's second attack, one victim, Michael Mageau, survived and was able to give authorities a description of the murderer. Mageau described his attacker as a young, white male in his late 20s, early 30s. The suspected killer was said to be stocky with light brown, curly hair and a large face.
Following the first two murders, several area newspapers began to receive identical handwritten notes from a person claiming to be the Zodiac Killer. The notes included three codes that the alleged killer claimed would identify him.
In a final letter sent in 1974, the alleged killer claimed he killed 37 people. San Francisco Police were able to extract a partial genetic profile from one of the Zodiac letters in 2002 but were unable to identify anyone. They were, however, able to eliminate some suspects, Buzzfeed reported.