'Arrested Development' Season 5 Trailer: The Return of George Michael's Muscle Suit
The Bluths are back, and they're as loathsome and self-absorbed as ever. Netflix released the first official trailer for Arrested Development Season 5 today, and it seems the new episodes will center around Lindsay running for office as the family attempts to revive its spotty public reputation after years of scandal and "light treason."
After an uneven fourth season saw each character siloed off into their own individual episodes, with limited interactions with the rest of the cast, it seems Season 5 will return to the ensemble dynamic of the show's original run on Fox. Within the first seconds of the trailer, which you can watch above, narrator Ron Howard announces "the Bluth family… is finally back together."
The trailer looks promising, with Tobias doing a solid imitation of Michael, Maeby in various old biddy disguises, and George Michael attempting to swim in his "Birth of Adam" muscle suit from the Living Classics pageant with hilarious results. (Whither the frontispiece?)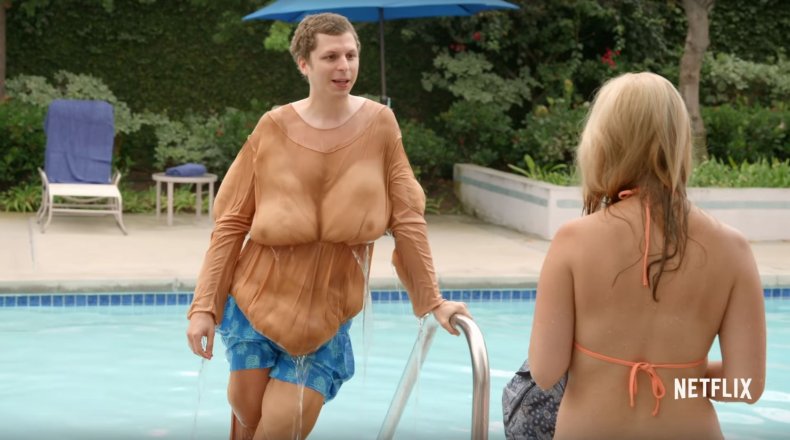 There's tons of nods to the show's classic recurring jokes, including a blink-and-you'll-miss-it moment of George Michael in the garage playing lightsabers again. Other moments, like Tobias doing the "I just blew myself" bit again, feel a bit ham-fisted, but overall it seems a lot closer to the classic Arrested Development formula. Oh, and Buster has a terrifying new hand, one that's not dissimilar to Luke Skywalker's in The Last Jedi.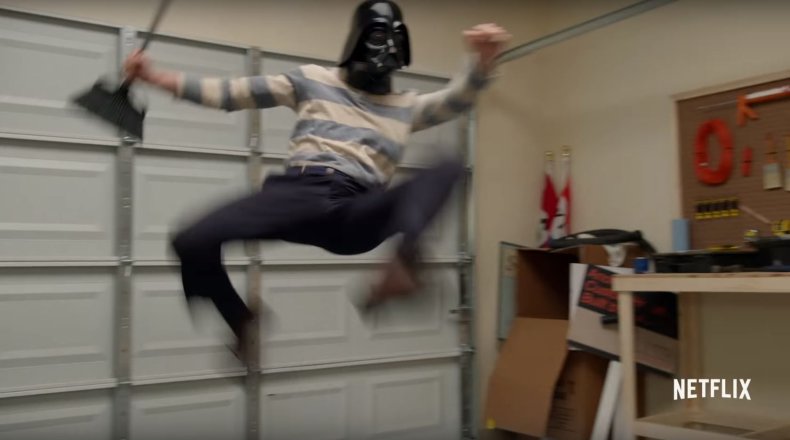 If you're a die-hard Arrested Development fan, be sure to check out the Bluth for Family of the Year tie-in website. It's charmingly cheesy, with Friendster-era motion gifs, and plenty of chuckle-worthy Easter eggs about the show. (Gobias Industries, anyone?) Under the "Campaign Trail" section, you can find out dates and locations for Stair Car visits and something called a Never Nude Meetup in your area.
Are you excited for Season 5 of Arrested Development? Do you think Carl Weathers will bless us with a cameo? Let us know your thoughts in the comments.