Man Arrested for Trying to Pay for Prostitute With Hamburger
Police arrested Dominic Calderon on Tuesday for solicitation after he allegedly attempted to pay an undercover police officer posing as a prostitute with a hamburger.
KRQE reported that Calderon, a 36-year-old registered sex offender was riding his bicycle on Central Avenue in Albuquerque on the evening of January 28 when he spotted the female officer. He approached her and asked how much it would be for a sexual encounter.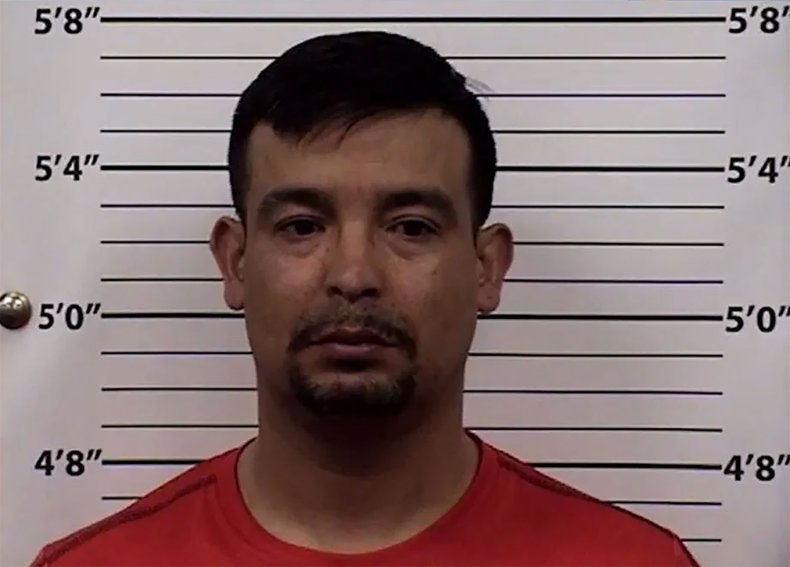 The pair agreed on a price, but Calderon told the officer that he could not pay it because he did not get paid from his job until Friday. He then asked for her phone number so he could enjoy her services later, KRQE reported.
The officer noticed that Calderon was carrying a bag from Chili's, according to The Smoking Gun, and asked him what was inside. He told her that it was a hamburger. At that point, the officer proposed that her fee could be the burger instead of cash.
According to KRQE, Calderon agreed, and was promptly arrested for patronizing a prostitute, which carries a maximum penalty of six months in jail and a $500 fine. The burger was seized and placed into evidence.
He is scheduled to appear in Metropolitan Court on February 25.
Calderon is a registered sex offender, having been placed on the registry after a 2006 conviction for criminal sexual penetration. He was still on probation for that offense, so his probation has been revoked following the new charge and it has been upgraded to a felony warrant.
Ten other people were arrested in the same area for prostitution-related offenses on Tuesday.
This isn't the first time a prospective john has tried to pay an undercover officer posing as a streetwalker with a burger.
In December 2018, police charged 57-year-old Frank Caponi with offering a hamburger to an undercover St. Petersburg officer, WTSP reported. Caponi allegedly told the officer that he would give her the food in exchange for oral sex.
In 2016, The Smoking Gun reported that 22-year-old David Mangus of Casper, Wyoming answered an online escort ad set up as a sting by police and made a deal to compensate the prostitute with a McDonald's Quarter Pounder with cheese and a medium-size order of french fries. When he arrived to meet the escort, McDonald's bag in hand, he was placed under arrest.
Other types of food have been on the menu as well. In 2014, the New York Daily News reported on the arrest of Steven Torres, a Melbourne, Florida man who was picked up after offering another undercover officer $3 and a chicken dinner in exchange for sex. It is unknown where the chicken was purchased from, or if Torres prepared it himself.