Arrested Trump Appointee Tells Judge 'Cockroaches Crawling Over Me' in Jail After Storming Capitol
A former State Department appointee of ex-President Donald Trump on Friday complained about jail conditions to a judge after being arrested for storming the U.S. Capitol on January 6.
Federico Guillermo Klein, 42, became the first Trump administration official to be arrested for taking part in the insurrection, during which he allegedly assaulted an officer with a weapon. In his first appearance on Friday, Klein declined to enter a plea, but asked the U.S. Magistrate, Zia M. Faruqui, to be moved from his detention facility due to poor conditions.
"I wonder if there's a place where I can stay in detention where I don't have cockroaches crawling over me while I attempt to sleep," he said, according to the Washington Post. "I mean, I really haven't slept all that much, your honor. It would be nice if I could sleep in a place where there were not cockroaches everywhere."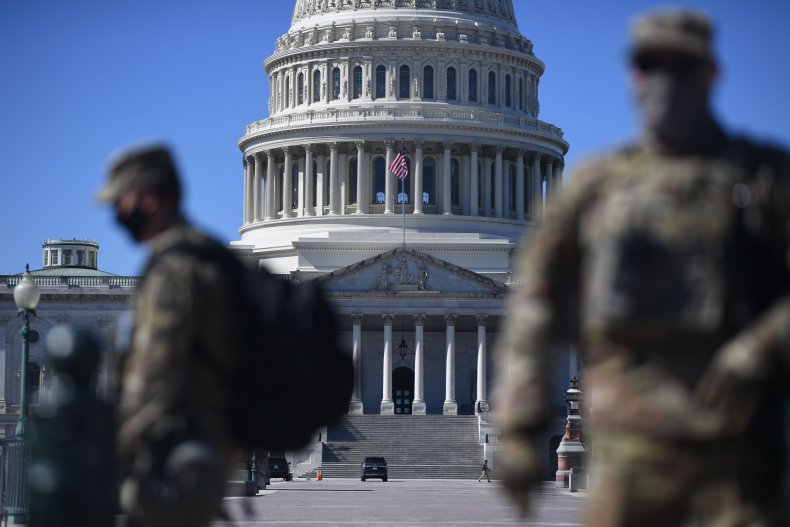 Faruqui assured Klein that he would be moved to a jail in D.C. soon and officials would address the dirty conditions of his detention center.
"Very well I appreciate that," he said.
Court documents have also accused Klein of prying a door open and urging the crowd to gather reinforcements during the siege. "We need fresh people, need fresh people," he said amid the chaos, according to the Post.
At one point, Klein reportedly lost his Make America Great Again cap and grabbed the wrong one from the ground during the mayhem.
In a statement, a State Department spokesperson confirmed that Klein worked for the department between 2017 and January 19, 2021, when he resigned from the post. He was still on staff when he took part in the riot on January 6. "This is being investigated by the FBI, and they are the appropriate agency to answer questions specific to the charges," the spokesperson added.
Trump appointed Klein shortly after his inauguration, on January 22, 2017. According to ProPublica, Klein earned $66,510 in his role as special assistant in the Office of Brazilian and Southern Cone Affairs.
A spokesperson for the FBI's Washington Field Office told Politico that Klein was taken into custody in the state of Virginia.
Klein has been charged with several felony offences, including interfering with police during civil disorder, assault on police officers, impeding an official proceeding and knowingly engaging in any act of physical violence against any person or property in any restricted buildings or grounds.
The State Department declined Newsweek's request for further comment.